10 Scary Podcasts That Will Totally Creep You Out This Halloween
Looking for scary podcasts that'll have you sleeping with the light on this Halloween? Check out this selection of nail-biting series.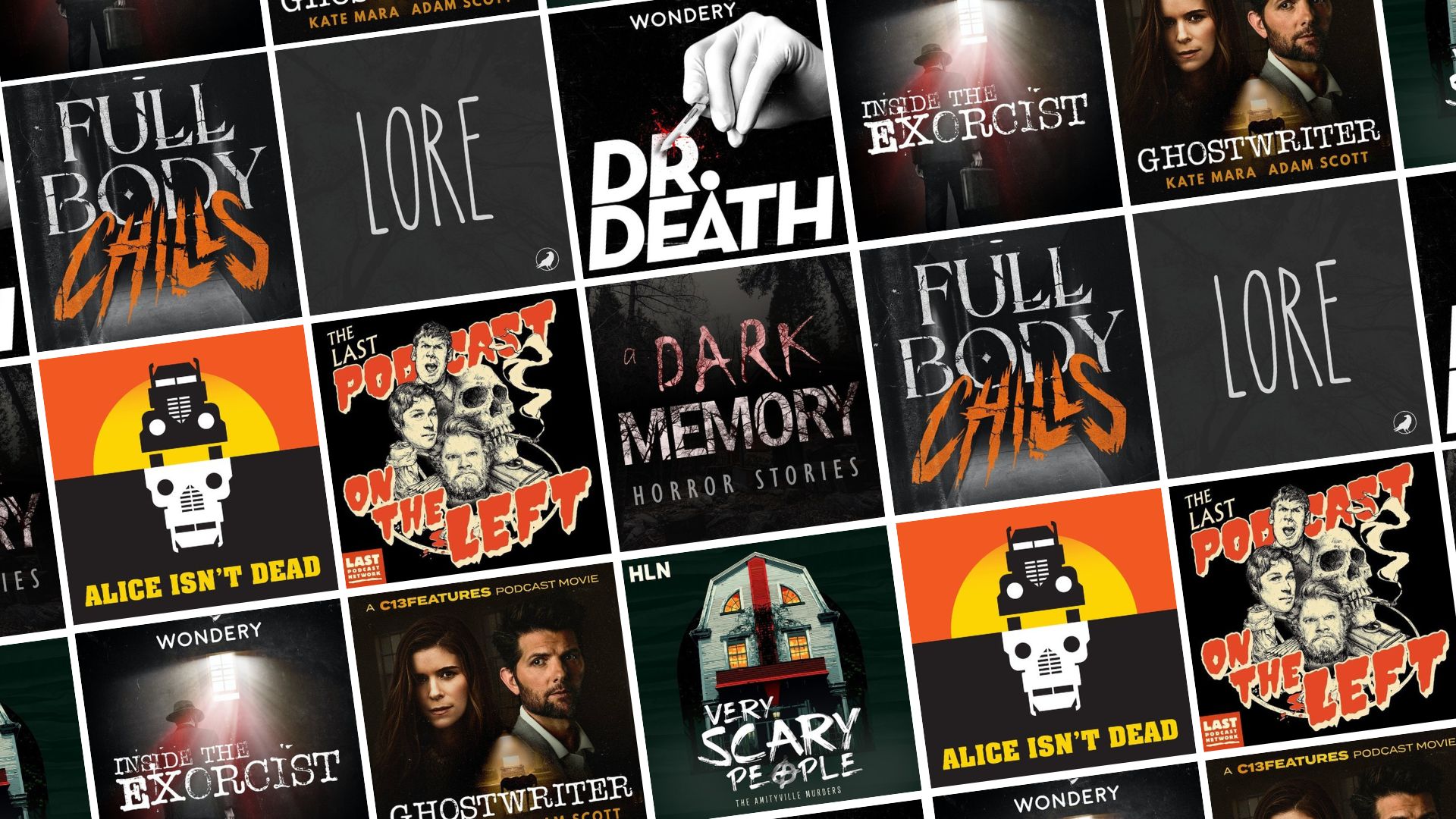 Poltergeist, The Ring, Nightmare on Elm Street — those names alone are enough to send chills down your spine. While there's nothing like a good old-fashioned horror movie, you know what's just as thrilling? A scary podcast.
You might think of podcasts as being all about comedy and news, but the podcast world offers something for everyone, including the horror lovers out there. Halloween is the perfect time to grab some popcorn, turn down the lights, and get lost in a scary podcast. From terrifying true-crime stories to frightening fiction tales, these nail-biting series will make you want to leave a light on when you go to bed tonight.
If you're ready to get spooked, check out our list of some of the best scary podcasts to listen to this Halloween.
---
Very Scary People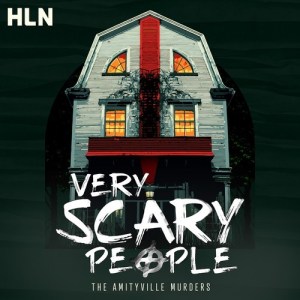 Since the '70s, multiple movies have been made based on the Amityville murders. If you've always wondered what actually happened that night, check out Very Scary People. Donnie Wahlberg narrates this disturbing series about the infamous night when six family members were murdered inside a home in Long Island's Amityville neighborhood. Listen to interviews with reporters who covered the case and hear from the lone surviving family member of that tragic night. It's an unsettling story that will leave your spine tingling.

---
Lore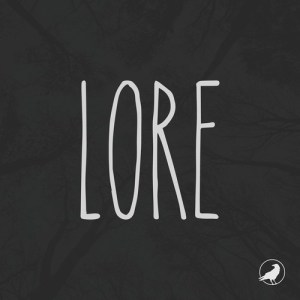 For the history buff who appreciates a good scare, Lore is for you. Now a book series and a Prime TV show, Lore is an award-winning podcast that tells stories about horrifying real-life events throughout history. It's hard to believe someone would exhume a corpse, remove and burn the heart and then serve up a tonic made from the ashes — but it happened, and Lore has many more bizarre stories like this to keep you freaked out and entertained for hours.

---
Ghostwriter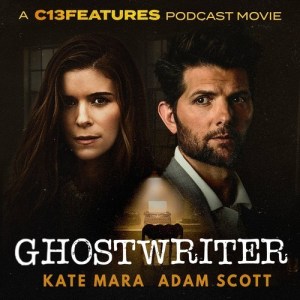 In 2021, C13Features delivered the chilling podcast movie Ghostwriter. What exactly is a podcast movie, though? Well, it's a full-length scripted production with cinematic sound and Hollywood actors, creating an experience that's like listening to a blockbuster film. Ghostwriter is a psychological thriller starring House of Cards actress Kate Mara, who plays a writer hired to ghostwrite a crime novel for a billionaire and soon learns that taking this job wasn't the best idea.

---
Full Body Chills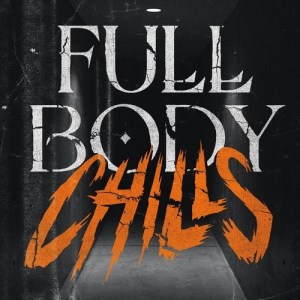 There's no sugarcoating this one: Full Body Chills is downright scary. This horror podcast runs yearly throughout October, making it the ideal choice to get you in the Halloween spirit. Full Body Chills delivers those frightening campfire stories you heard as a kid but with intense sound effects that will get your heart racing. Fix yourself a drink before you start this one. You're gonna need it.

---
The Last Podcast on the Left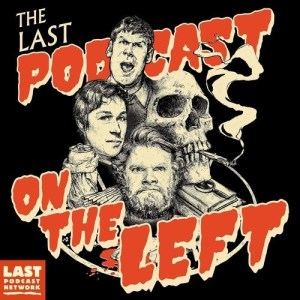 Prefer your horror with a dose of comedy? Look no further than The Last Podcast on the Left. Debuting in 2011, The Last Podcast on the Left is one of the longest-running horror podcasts. Its creepy episodes discuss everything from werewolves to black-eyed children to serial killers. If you want more scares, the creators also host Open Lines, a show about the paranormal on SiriusXM's Faction Talk.

---
Dr. Death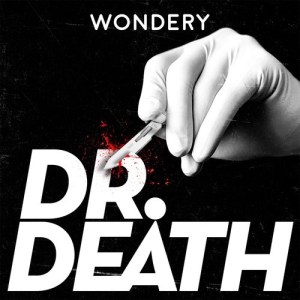 In 2018, GQ magazine declared Dr. Death the scariest podcast of the year. And for good reason! This true-crime podcast shows that real life is sometimes more terrifying than any slasher flick. Dr. Death highlights the story of Christopher Duntsch, a surgeon convicted for mutilating and killing multiple patients on his operating table, and the healthcare system that turned a blind eye. It's a fascinating story that also inspired the Dr. Death series on Peacock.

---
A Dark Memory: Legends, Haunted Places, and Supernatural Mysteries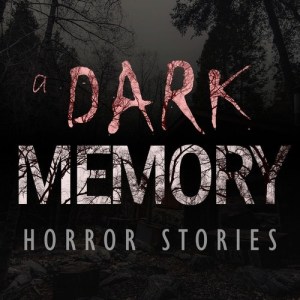 Don't be fooled by narrator Edwin Covarrubias's calm voice. A Dark Memory is anything but soothing. This podcast will give you the creeps as Covarrubias tells scary stories based on legends and folklore. Hear tales about leprechaun sightings, a home haunted by a little girl's ghost, the black dahlia and more.

---
Alice Isn't Dead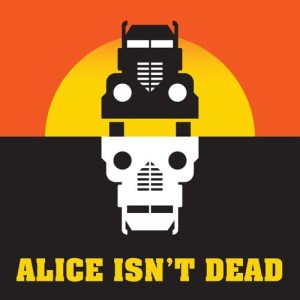 Alice Isn't Dead is the perfect road trip podcast — that is, if you want to be on edge of your seat while driving down those dark country roads. The podcast tells the story of a truck driver on the hunt for her missing wife. Along the way, she encounters strange characters and even stranger situations. The story is creepy, and the background music will give you goosebumps. Listen now at your own risk.

---
Inside the Exorcist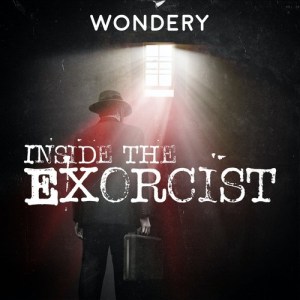 Inside the Exorcist explores the backstory and making of one of the scariest movies of all time, The Exorcist. Hear stellar storytelling, fictional reenactments and over-the-top sound effects that'll make you jump out of your seat. This incredibly scary podcast is not for the faint of heart, but if you can make it past the hair-raising three-minute trailer, you'll be in for an exciting audio experience.

---
Dia de Los Muertos in Hell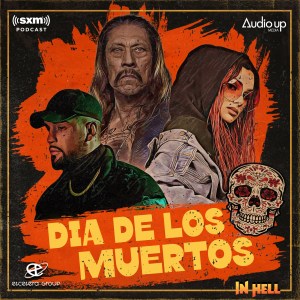 In the fourth installment of Audio Up's popular Webby-nominated In Hell series (which has spanned across Halloween, Valentine's Day and prom), a band from Cancun called Mensajeros del Mictlán are invited to an unknown music festival during Dia de Los Muertos, only to find that the festival has been organized by Satan himself. Packed with music from original Latin artists, Dia de Los Muertos in Hell promises to be one wild comedic adventure and journey through the depths of the underworld and beyond.

---
---
---