Savannah Guthrie defends Matt Lauer: 'He's the best interviewer in the business'
Savannah Guthrie stopped by Andy Cohen Live to praise Matt Lauer's composure in the wake of widespread criticism.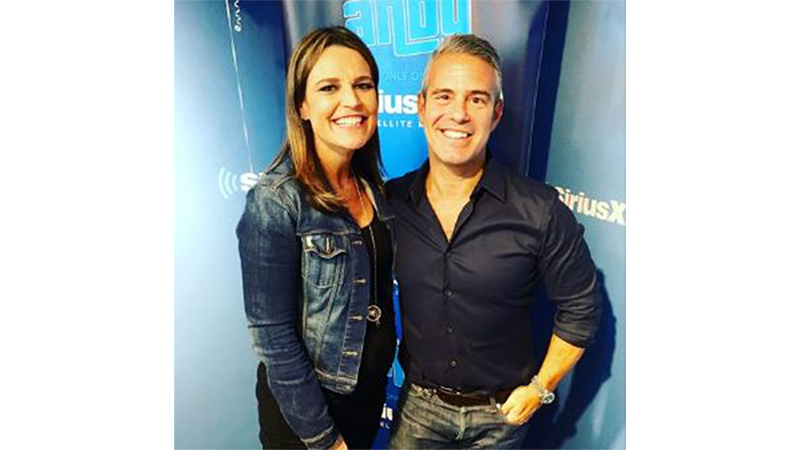 In a divisive election season, it's rare for opposing political parties to agree on anything. But, last week, pundits and voters alike put aside partisanship to rail against a common foe: Matt Lauer.
The TODAY Show host was slammed for how he handled interviews with presidential candidates Donald Trump and Hillary Clinton during the NBC News Commander-In-Chief Forum — but his colleague Savannah Guthrie said her co-anchor isn't sweating the haters.
"I don't like it. I don't like it one bit," she said of the criticism. Guthrie defended her co-anchor Monday on Andy Cohen Live . "I couldn't have a higher opinion of Matt. I work with him every day, I know how hard he works, I know how hard he preps. It's ridiculous. I mean, it could be a three-minute segment and he preps as though it's a three-hour segment. … I think he's the best interviewer in the business, period. End of story. Done. Goodbye. And he's been at the top of his game for 20 years."
Guthrie also said she admired Lauer's composure amid the media storm.
"He's amazing. Here he is, he goes through all that. That's not easy. It wouldn't be easy for anyone. It's like man, you don't see him sweat. He's happy, he was in a great mood," she said. "We didn't really talk about it too much. I was like 'Ugh, you know, everyone's a critic, you know?' He's like, 'I know, comes with the territory.'"
Hear more of Cohen's interview with Guthrie below:
Andy Cohen Live airs Mondays from 10 a.m. to 12 p.m. on SiriusXM Radio Andy (Ch. 102).
For a free 30-day trial, check out http://www.siriusxm.com/freetrial/blog. 
---
---
---