Sarah Jessica Parker: Rumors of Kim Cattrall 'catfight' on Sex and the City 'really upset me'
"We were part of a family with Sopranos, and no one questioned the relationships of the men on that show," Sarah Jessica Parker told Howard Stern.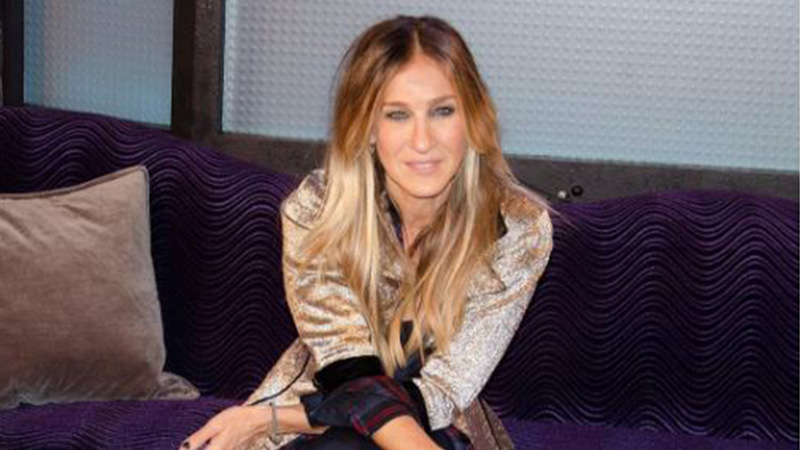 In case you couldn't help but wonder, Sarah Jessica Parker is not cool with reports of on-set feuds.
Parker and Sex and the City costar Kim Cattrall were particularly plagued by fight rumors over six seasons and two movies, gossip she alluded to as sexist.
"It used to really confound me and really upset me, because we were part of a family with Sopranos, and no one questioned the relationships of the men on that show," Parker told Howard Stern on Tuesday of HBO's male-dominated mafia hit. "No one ever said to them, 'Did you hang out this weekend with each other?' Or 'Did you give each other Christmas presents?' Or 'What message did you send?'"
"Was every day perfect? Were people always desperately, hopelessly in love with each other? No, but this is a family of people who needed each other, relied upon each other and loved each other. And this sort of narrative, this ongoing catfight, it really used to really, really, not even irk, it really upset me," she added. "It was usually about like bad behavior on the set, and I take very seriously my reputation. I work really hard and I treat people well, and I have a work ethic that's very meaningful to me, and it's based on the affection I feel for the people that I get to work with. And to suggest that I'm behaving poorly or not treating somebody well … it's so anathema that it would drive me bananas."
Despite playing sex columnist Carrie Bradshaw, Parker never did a nude scene in the racy series.
"People only did what was comfortable to them," she explained of her costars' choices. "And my desire not to do it was not about some principle that I wanted to like lord — I think it's great if somebody feels comfortable with nudity. I think it's fantastic. I didn't think it was necessary for the part, either. It never felt like, 'Shoot, I wish I was comfortable being nude right now.'"
The actress, married to Matthew Broderick for nearly 20 years, also discussed her earlier high-profile romance with Robert Downey Jr. and how there's never been any ill will between the A-listers.
"I always felt very affectionate toward him," she said. "I thought it ended well in a way. I mean, we broke up, but we were young when we broke up, and I never didn't care about his well-being and I never felt resentment or bitterness."
For more coverage of The Howard Stern Show, follow @sternshow on Twitter. Hear more Howard on SiriusXM Ch. 100 and 101.
Parker's return to HBO, Divorce, airs Sundays at 10 p.m. ET.
For a free 30-day trial, check out http://www.siriusxm.com/freetrial/blog.
---
---
---