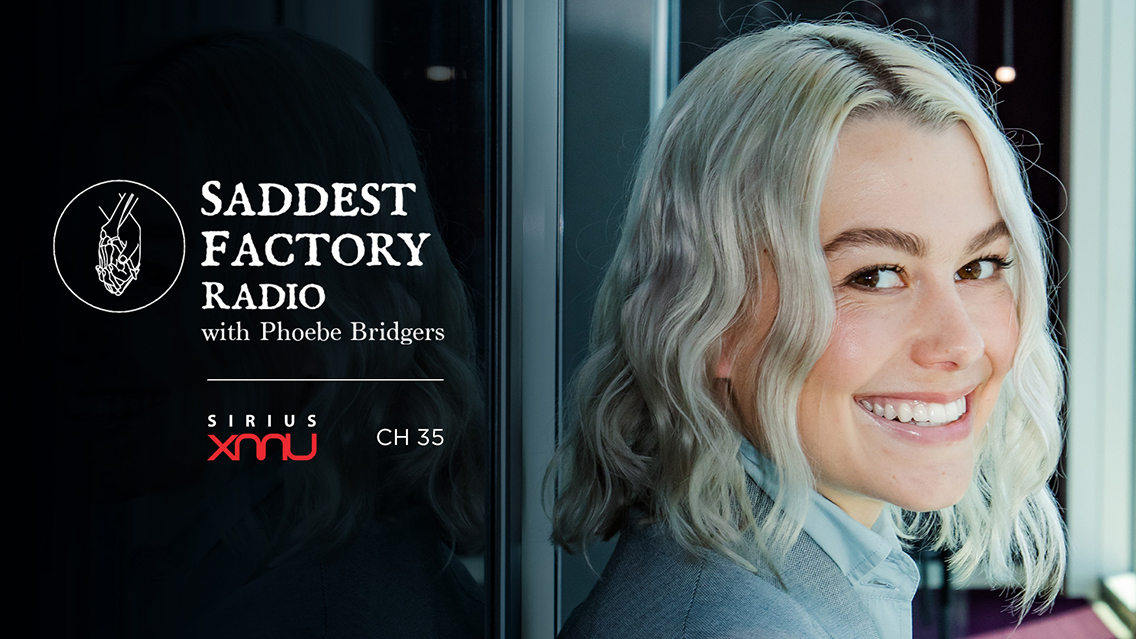 Phoebe Bridgers and her drummer, Marshall Vore, are back with an all-new edition of Saddest Factory Radio with Phoebe Bridgers — and this time they're joined by Phoebe's boygenius bandmates: Lucy Dacus and Julien Baker.
Throughout the show, listen as they play and talk about songs that served as inspirations during the recording of their new album (due out March 31). You'll hear songs by Thin Lizzy, The National, Mineral, Iron & Wine, The Click Five, boygenius (of course), and more. Hear the new episode on SiriusXMU (Ch. 35) anytime on the SiriusXM App and web player here now.

---
Related: Hear Phoebe Bridgers' New Holiday Cover, "So Much Wine"
---
About Saddest Factory Radio
The show, which serves up "outside-of-the-box thinking and audio trust falls," features Phoebe at the helm guiding listeners through artist-to-artist conversations and, of course, her favorite songs. In the debut episode, the GRAMMY nominee shared song recommendations for fans' questions — from soundtracking a stolen toothbrush with underscores' "Everybody's Dead!" to a drive through the Italian countryside set to "Dead End Street" by Blake Mills.
"I wanted to make a playlist based on when music feels the best … and one of the times music feels the best is when I'm miserable," Bridgers explained. "When I'm down bad, and I want to be more down and more bad, these are the songs that I listen to."
---
Related: Phoebe Bridgers & 14 more progressive guitarists pushing boundaries
---
---
---
---