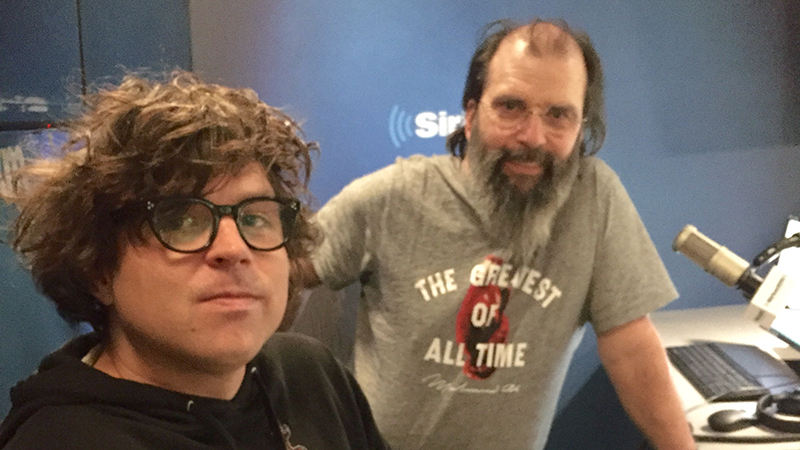 Ryan Adams is set to release his sixteenth studio album, Prisoner, on February 17. Ahead of its release, the prolific musician stopped by Steve Earle's Hardcore Troubadour Radio show in Outlaw Country (Ch. 60), where he talked about the early '90s music scene in Chapel Hill and how his taste evolved into alt-country.
The former frontman of Whiskeytown — an early '90s alt-country band that formed in Raleigh, North Carolina – detailed the music scene in the area and its unlikely connection to country music.
He explained that because of the explosion of guitar-driven music in the early '90s, country music wasn't all that popular in Raleigh.
"It wasn't really an accepted idea, I don't know why, but maybe because of the whole '90s explosion of guitar stuff and everything from Swerve Driver and My Bloody Valentine and that whole sound. I mean we had Superchunk right there, which was just, that noise that they created was just unbelievable. I mean I saw those, maybe the first Polvo show, the early Superchunk shows, a lot of that stuff. It inspired me so much," he explained.
However, he started to notice some people who were "hip to Gram Parsons" and the like.
"I could never have predicted that I would've had some evening sitting around, you know, meeting some people, sitting around listening to some country record and going, oh, you know, I know this," he recalled. "And going like, 'Wow, they're listening to this, like this is okay. Like it was just some stuff that happened at my grandparent's house that I knew. I didn't know that anybody would go like, let's get bombed and like listen to George Jones like on purpose."
Hear his full interview plus a solo acoustic performance of songs from his new album and a bonus Bryan Adams cover Saturday 2/11 at 9 pm ET in Outlaw Country with replays Sunday 2/12 at 9 am ET; Monday 2/13 at 1 am & 11 am ET; Tuesday 2/14 at 12 am ET; Wednesday 2/15 at 9 pm ET. The episode will also be available On Demand on the SiriusXM app and online at SiriusXM.com.
For a free 30-day trial, check out http://www.siriusxm.com/freetrial/blog
---
---
---