Rubio on seeking re-election: I changed my mind
Just over a month after Marco Rubio tweeted out, "I have only said like 10000 times I will be a private citizen in January," he reversed his position Wednesday announcing his decision to seek re-election for his Senate seat in Florida. I … Continued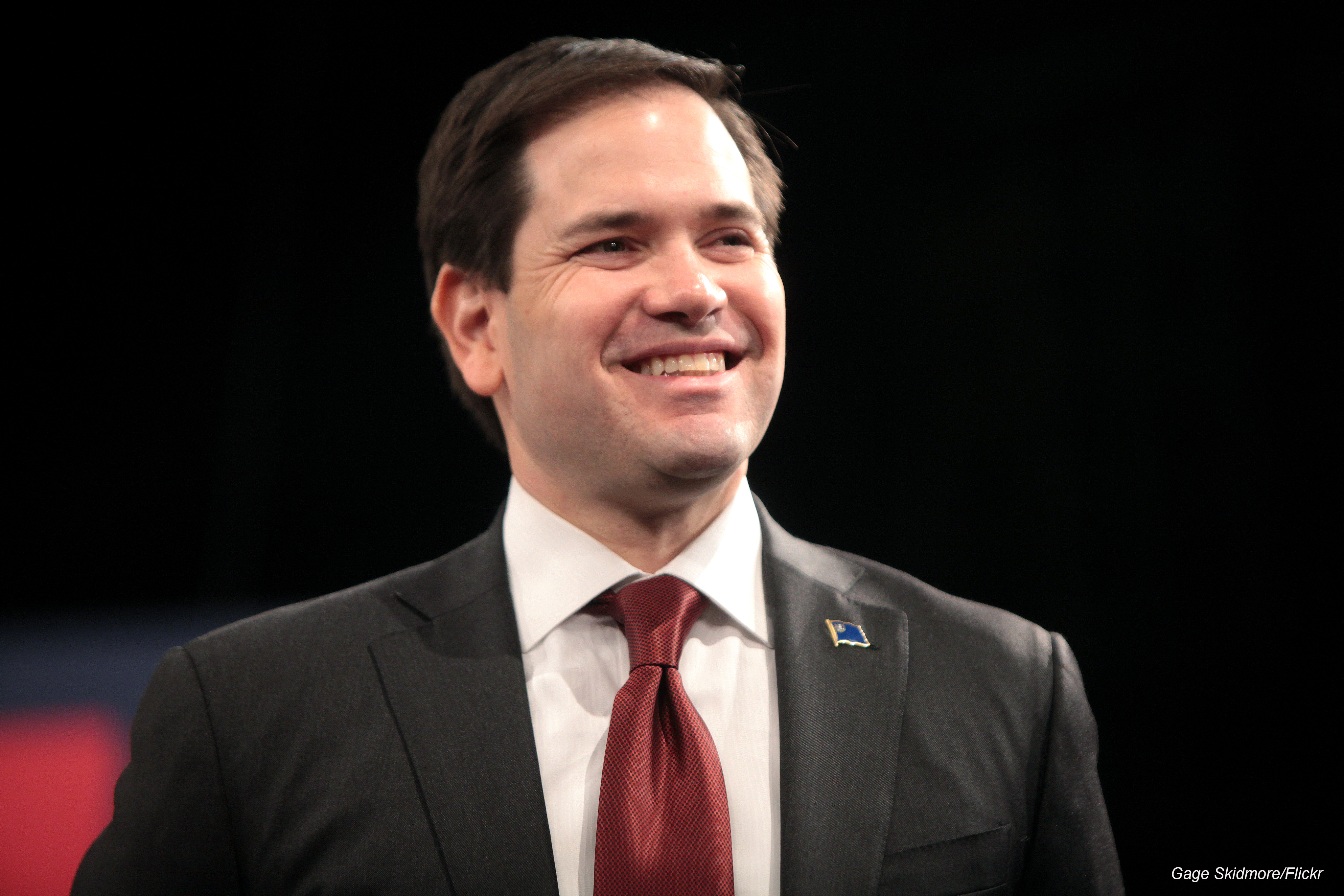 Just over a month after Marco Rubio tweeted out, "I have only said like 10000 times I will be a private citizen in January," he reversed his position Wednesday announcing his decision to seek re-election for his Senate seat in Florida.
Rumors of Rubio's change of heart came late last week when Rep. David Jolly dropped out of the race for Senate in Florida to run for re-election for his seat in the House. Since Rubio's announcement, two additional Republicans, Rep. Ron DeSantis and Florida Lt. Gov. Carlos Lopez-Cantera, have ended their bids for the once vacant Senate seat.
Republicans risk losing multiple Senate races across the country this November, especially in states like Illinois, Wisconsin and Ohio. And before today's announcement, Florida was considered incredibly vulnerable. Rubio cited the need to keep a Republican in his seat as the reason for breaking his pledge to retire.
"Control of the Senate may very well come down to the race in Florida," Rubio said in a statement. "That means the future of the Supreme Court will be determined by the Florida Senate seat. It means the future of the disastrous Iran nuclear deal will be determined by the Florida Senate seat. It means the direction of our country's fiscal and economic policies will be determined by this Senate seat. The stakes for our nation could not be higher."
In an interview with Fox News airing Wednesday, Rubio explained why he reversed his decision.
"I know people in politics don't like to admit they've changed their mind, but I changed my mind," Rubio told Chris Wallace. "I think no matter who wins this presidential election the Senate's role of being able to act as a check and balance on bad ideas from the president are going to matter more in 2017 than they perhaps ever have in our history."
Follow SiriusXM's coverage of the 2016 election on POTUS (Ch. 124), Patriot (Ch. 126) & Progress (Ch. 127) 
For a free 30-day trial, check out http://www.siriusxm.com/freetrial/blog 
---
---
---