Celebrate 50 years of Roxy Music with a week of specials on 1st Wave
Listen to 'Roxy Music Week' from July 18–24, featuring songs from the band plus the stories behind the music from members.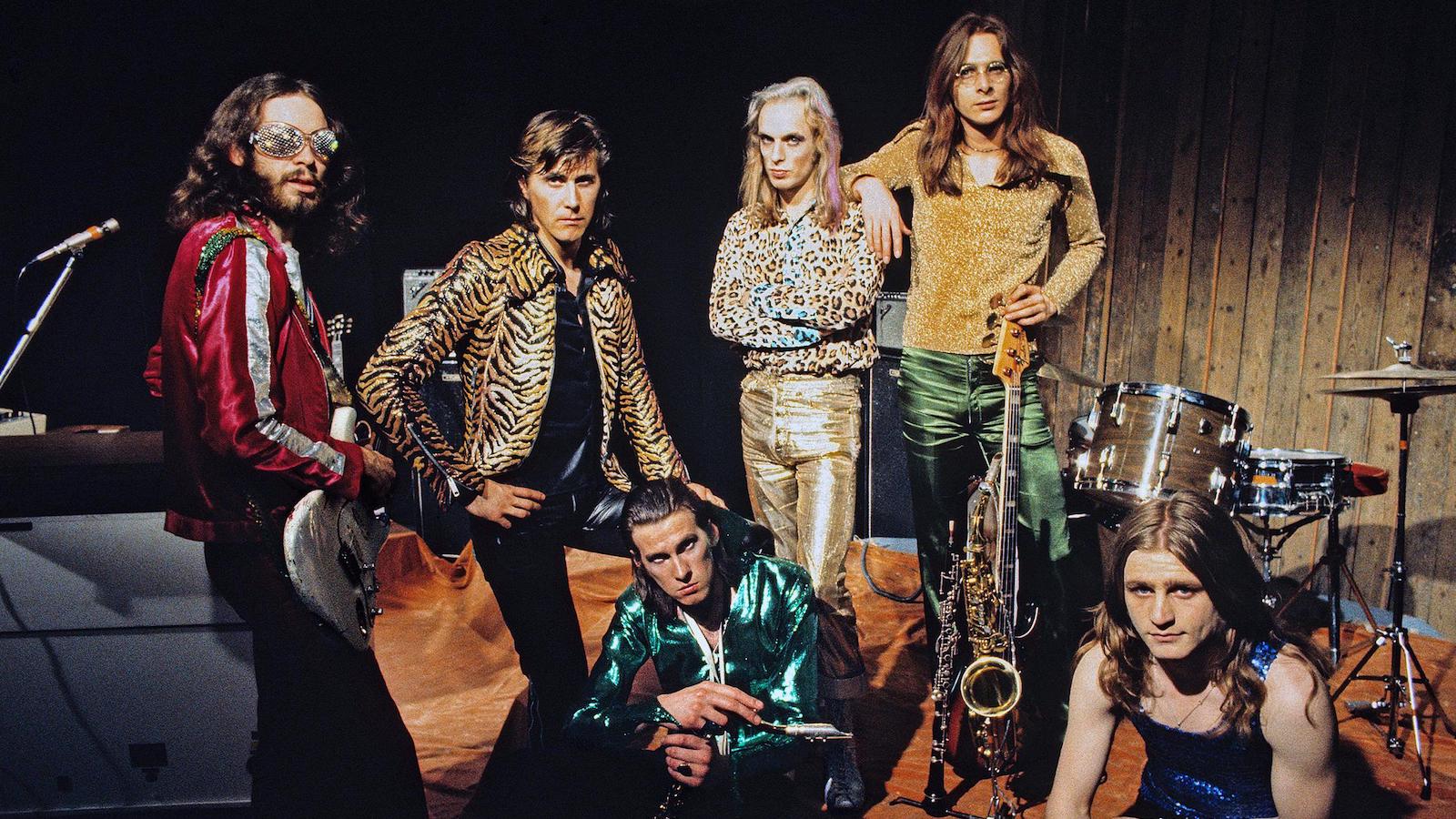 Join 1st Wave (Ch. 33) for a celebration of Roxy Music's 50th anniversary with Roxy Music Week, July 18–24, featuring songs from the band plus the stories behind the music from members Bryan Ferry, Andy Mackay and Phil Manzanera.

In addition, SiriusXM host Richard Blade will speak with Bryan Ferry and play some of his music on THIS IS THE DAY at 3pm ET each day throughout the week. Bryan Ferry will also be featured on Just Can't Get Enough, Richard Blade's exclusive podcast on the SXM App, starting next week.
Roxy Music on Tour
One of the most influential and exhilarating music acts in history, Roxy Music is going on tour for the first time in more than a decade to mark the 50th year since their groundbreaking debut album. Fans can see Bryan Ferry, Andy Mackay, Phil Manzanera and Paul Thompson together on stage for the first time since their sold-out and critically acclaimed 2011 For Your Pleasure tour at 13 arena shows across North America and the UK beginning September 7. Very special guest St. Vincent will be appearing on all North American shows (*except Boston). See dates and ticket info HERE.
The Best of Roxy Music Vinyl
Marking the very first time an all-career-spanning Roxy Music collection has been made available on vinyl, The Best Of Roxy Music will be released this September 2 via Virgin/UMC. This iconic collection of songs will be available on 2LP 180-gram black vinyl and limited yellow vinyl D2C exclusive editions. Both include restored and enhanced artwork, lyrics, and have been remastered at half-speed by Miles Showell at Abbey Road Studios. Pre-order The Best Of Roxy Music HERE.
In addition to the newly pressed The Best Of Roxy Music, each of Roxy Music's eight studio albums are also reissued this year as special anniversary editions with a new half-speed cut, revised artwork and a deluxe gloss laminated finish. All albums are available HERE.
---
---
---