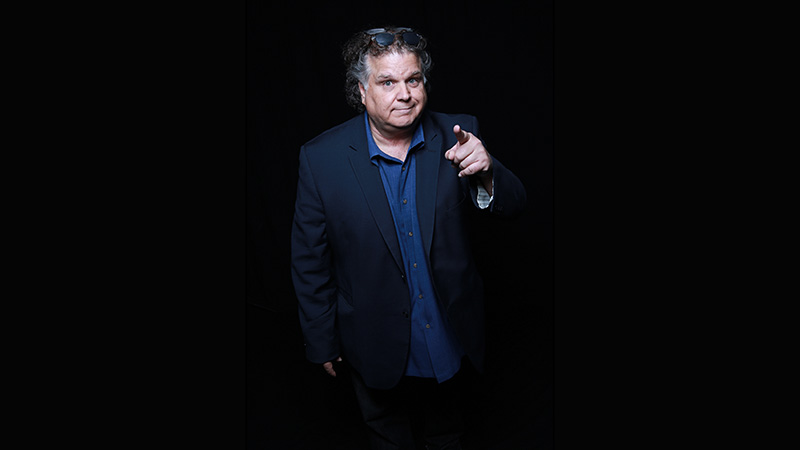 Ron Bennington can talk to anyone. The veteran comedian, radio host, and interviewer has made a career out of conversations with actors, directors, musicians, songwriters and producers. His already impressive portfolio is now about to expand on his new show Icons, a weekly program airing on SiriusXM's all-music talk channel VOLUME.
Icons will consist of totally unscripted interviews with some the music industry's most influential figures including Mick Fleetwood, Peter Wolf, Peter Fogerty, and the band Blondie.
"The main thing about being a good interviewer is the same thing about going out and being on a great date or a great dinner conversation," says Bennington, who also hosts the daily Bennington Show and the one-on-one interview series, Unmasked on SiriusXM Raw Dog Comedy. "It's being in the moment. It's making a safe place for that person."
A safe place isn't the only requirement. Bennington also knows exactly what to ask.
"So many singer-songwriters or musicians or producers dedicate their lives to this art form … and they don't really get the chance to sit down and talk about their real passion!" he laments. "If asked, they'll talk about it forever! But it's rare. Notice how rare it is for people to really talk about creativity."
Creative inspiration will be a prominent theme on Icons as Bennington is especially interested in the songwriting process: "I've talked to hundreds of songwriters, and not one single songwriter takes credit for writing a song. It always 'comes to them.'"
When he says he's talked to hundreds of songwriters, that's not hyperbole. Yet, these conversations about creativity are endlessly intriguing for him.
"I love the metaphors that [songwriters] use," he continues. "Oh, it's like water dripping down. It's like I'm a radio antenna, and I pick up a signal … they're never really sure! So I don't care if it's Paul Simon or Neil Young or Paul McCartney, they get the craft of songwriting, but they don't still understand the inspiration of songwriting and that's fascinating to me. I think that's about as close as we get to what people would call a God. Why in that creative spark? Where does it come from, because it doesn't seem like it comes from the person themselves."
Bennington can't wait for the launch of VOLUME.
"Talking about music is the only thing my friends and I have done since I was 13 years old. Everyone I know has always listened to music, argued about music, wondered about music. So, this channel makes perfect sense to me because it's what we've been doing for years!"
Even with a star-studded list, there's one beloved icon who sadly won't appear on Bennington's show.
"[David] Bowie would have been the interview. … I got to talk to him on the phone one time and I've seen him at a party, but I always thought, in the back of my mind, I'd love just to sit down and talk to him for a half an hour or an hour," the host says wistfully. "I have the feeling that Bowie never wanted that to happen. I have to embrace the fact that it's great that he's going to stay a mystery to me after all these years."
New episodes of Icons air Wednesdays on SiriusXM VOLUME (Ch. 106).
For a free 30-day trial, check out http://www.siriusxm.com/freetrial/blog
---
---
---