Rolling Stone Music Now with Nathan Brackett comes to life on VOLUME
The pages of Rolling Stone come to life on SiriusXM's new channel VOLUME. Executive Editor Nathan Brackett is giving music fans exclusive access to the inner-workings of the legendary brand as he and his staffers take their popular Rolling Stone Music Now podcast … Continued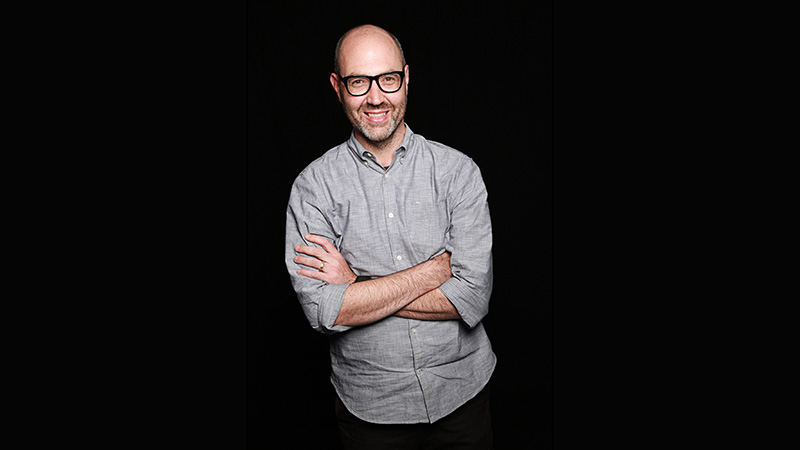 The pages of Rolling Stone come to life on SiriusXM's new channel VOLUME. Executive Editor Nathan Brackett is giving music fans exclusive access to the inner-workings of the legendary brand as he and his staffers take their popular Rolling Stone Music Now podcast to new heights.
Brackett and his team will continue to discuss and analyze the latest happenings in music and profile the names you need to know. But now, they'll do it live with an interactive audience of listeners.
"That's why we have a show, because we just talk about music all day at the Rolling Stone offices and we realized, we need to be on the air," Brackett says. "Our show is just gonna be a lot of people talking very intensely about whatever is going on in music and having a lot of fun and basically doing what we do all day in the office, which is just argue about the latest albums, talk about whoever we talked to the day before whether it's David Crosby or Twenty One Pilots or Lars from Metallica. It's gonna be a lot of fun."
Brackett will be joined by top music journalists, such as 30-year veteran writer David Fricke and Rolling Stone cover story writers Brian Hiatt and Jonah Weiner, who will experience a different level of fan interaction than they're used to.
"One thing I'm really looking forward to is taking in calls and getting people's feedback on either stories that they read or what we talked about the day before, and just getting into it with fans because most fans of both Rolling Stone and SiriusXM like to argue about music, like to talk about music," Brackett says.
He is especially looking forward to getting audience feedback on Rolling Stones' Albums of the Year list.
"That's gonna be a big show. Every year we do our Rolling Stone's best albums of the year kind of in a vacuum," he explains."People comment on the website, people argue about it on Twitter, but now we get to actually get into it with fans and talk about like, 'Oh no, that should've been higher, that should've been lower!'"
In addition to inviting his colleagues onto the show, Brackett hopes to feature some influential artists on Rolling Stone Music Now, bringing the in-depth interviews you're used to reading in the magazine into a live setting.
If you've ever wanted to be a fly on the wall of the Rolling Stone offices, this show is your chance.
Talking about music, Brackett says, is "like this high-speed tunnel to your heart."
He continues: "So when you're talking about [music], you're really talking about something that's important to you and how something affected you. I can't convince you that the last Radiohead album affected you because if it didn't, it didn't, but I'm sure as heck gonna tell you why it affected me."
For a free 30-day trial, check out http://www.siriusxm.com/freetrial/blog
---
---
---