Rock with LL COOL J's three new, exclusive channels now streaming on the SiriusXM app
Put some flava in ya ear as LL COOL J debuts new channels featuring family-friendly hip-hop, deep cuts, and exclusive DJ mixes.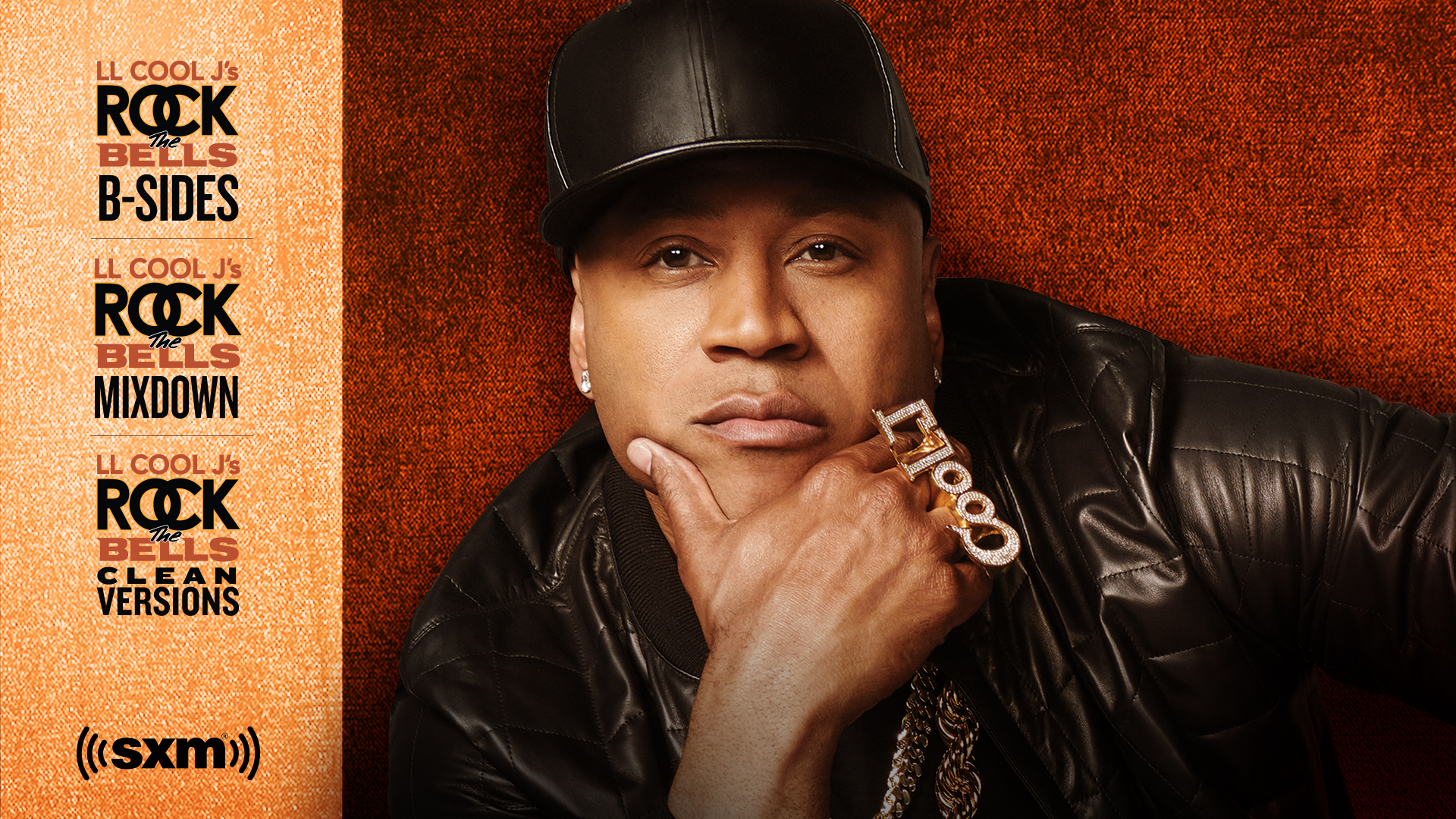 Listen to the bass go boom on three all-new specialty channels with LL COOL J, now streaming on the SiriusXM app. In addition to his existing channel, Rock The Bells Radio (Ch. 43), LL COOL J is kicking off new channels that will further explore classic hip-hop and dive deeper into different themes important to him and his fans.

LL COOL J previously launched LL COOL J's Rock The Bells Radio in March 2018, featuring a wide range of classic hip-hop content, music, interviews, and in-depth retrospectives. LL now dives deeper into the Rock The Bells world with three new streaming music channels that explore B-Sides, exclusive mixes, and clean versions of classic hip-hop songs. The channel logos for LL COOL J's new SiriusXM streaming channels were created by the acclaimed and influential American contemporary street artist Shepard Fairey, famous for creating the iconic Barack Obama "Hope" poster during the 2008 presidential campaign. Shepard Fairey had previously created the logo for LL COOL J's Rock The Bells Radio.
Learn more and stream each channel below!
LL COOL J's Rock The Bells –  Clean Versions
Hear clean, profanity-free versions of your favorite classic hip-hop songs that the whole family can enjoy.

LL COOL J's Rock The Bells – Mixdown
Catch nonstop exclusive mixes from some of hip-hop's best DJs, including DJ Premier, DJ Z-Trip, Kid Capri, Magic Mike, Da Beatminerz, Cut Chemist, DJ Maseo (De La Soul), and many more.

LL COOL J's Rock The Bells – B-Sides
For hardcore heads only. Dig in the crates and rediscover hidden hip-hop gems from mainstream and underground artists.

---
---
---