Robin Williams tribute: Rare comedy specials, interviews & audio documentary
Remembering the life and legacy of Robin Williams.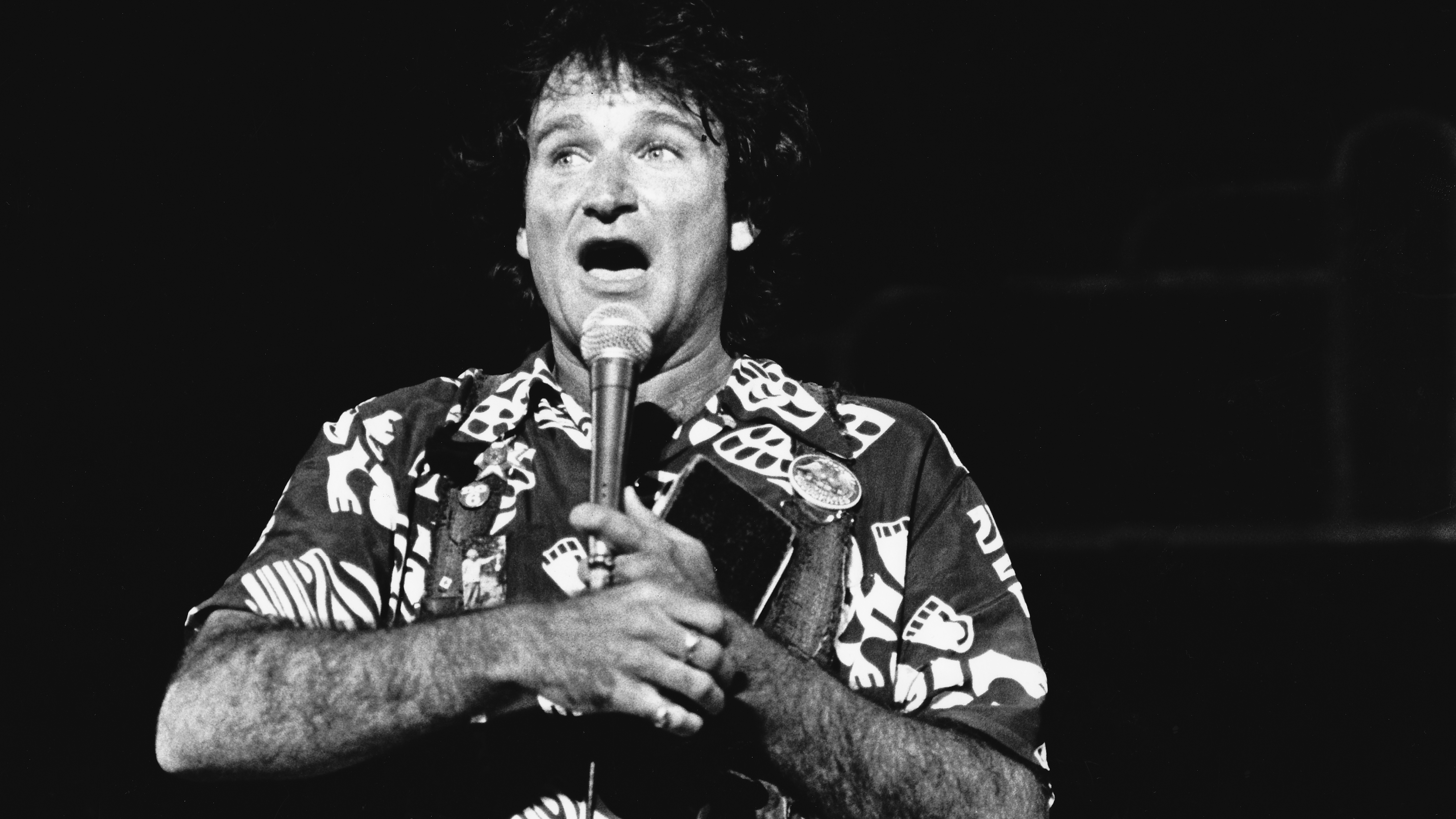 Robin Williams performs at the Universal Amphitheater on July 1, 1979. Photo: Tony Barnard / Los Angeles Times
SiriusXM Comedy Greats (Ch. 94) is honoring comedy legend Robin Williams with a week of special programming, including an original audio documentary, his HBO specials, Grammy-winning albums, and rare interviews.

The weeklong special, The Genius of Robin Williams, premieres 10 am ET Monday, October 15 with the exclusive audio documentary "Robin Williams: A Life in Comedy" hosted by SiriusXM host Ron Bennington and featuring commentary from fellow comedians and friends of Williams, including Bobcat Goldthwait, Louie Anderson, Kevin Pollak, Jay Mohr, Gilbert Gottfried, Andrew Dice Clay, Tom Papa and more.
The weeklong special continues throughout the week with each day featuring a different iconic Williams selection. These classic moments include Williams' HBO specials ranging from 1978 to 2009, as well as two rarely heard specials: "MGM Grand," a live 2007 performance from the famous Las Vegas hotel and casino, and "An Evening of Sit Down with Robin Williams and David Steinberg," a 2012 interview from the Durham Performance Arts Center in North Carolina.
Make sure to check out the special and enjoy the preview below!
Comedy Greats (Ch. 94)
Monday, October 15 at 10am ET & 6pm ET
Tuesday, October 16 at 10am ET & 6pm ET
Wednesday, October 17 at 10am ET & 6pm ET
Thursday, October 18 at 10am ET & 6pm ET
Friday, October 19 at 10am ET & 6pm ET
Robin Williams on Donald Trump from 2012
---
---
---