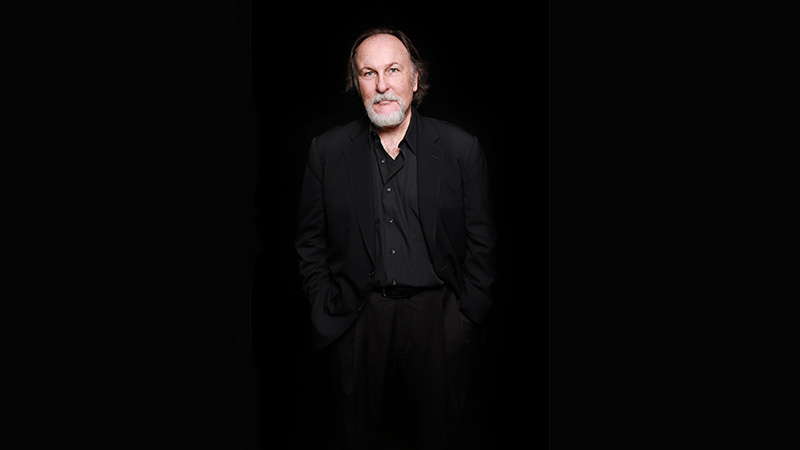 Robert Plant is known as the lead singer of one of the most iconic rock and roll bands of all time, Led Zeppelin, as well as a successful solo artist. But, between his time with Zeppelin and his solo career, he almost abandoned his musical aspirations for a less public occupation: teaching.
On the first episode of Written in My Soul, Plant told host Bill Flanagan that his five-year-old son Karac's death inspired him to pursue a career as an educator.
"I'd just lost a kid, and the family was completely turned upside-down, and I liked the education that my boy had been having, so I applied to a teachers training set up down in Sussex because it wasn't that far before that I had decent results at school and college," he said. "It meant that I could absorb detail and perhaps I could pass it on to somebody else. So they said come down and give it a try and see what you can do, let's have a look at you. And then the bell rang, and Bonzo's [John Bonham] at the door saying, 'For crying out loud, it's not time to do that yet.'"
The time did come just three years later when Bonham, whom Plant had personally recruited to join Led Zeppelin, died. At this point, Led Zepplin disbanded and left Plant reevaluate his music career.
"As the times change, you change. Everything moves and I suppose the dynamics and the adrenaline of what you're surrounded by musically is fluctuating all the time," Plant said. "After John passed away, I had to really think about how could I be that guy continuously without him, and it was impossible because he and I had been through the rank and file long before Good Times Bad Times. We were like brothers, really. So I felt, how do I step into this other world now, and I've gotta take everything I know, but now I've gotta stand up and be counted, there's nobody giving me a lift here."
Ultimately, Plant's love for singing overtook his grief, and he ultimately embarked on a successful solo career filled with notable collaborations.
"I want to sing until the end, so I wanted to see what that was going to entail and how I was going to adapt to an era where the dream was over," he said.
Plant struck gold with Alison Krauss, as their 2007 duet album Raising Sand earned critical acclaim and won a Grammy for Album of the Year. He has since collaborated with Patty Griffin in Band of Joy and fronted his current band Sensational Space Shifters.
His continued musical success doesn't mean Plant has forgotten the importance of education. This month, he joined Griffin and Emmylou Harris for a series of benefit shows to raise awareness and funding for education in refugee camps.
Hear the full interview when it airs Wednesday 10/19 at 7 pm ET. It will reair again 10/19 at 11 pm ET; Friday 10/21 at 6 am ET; Saturday 10/22 at 8 pm ET; and Sunday 10/23 at 3 am ET. New episodes of Written In My Soul air monthly on VOLUME (Ch. 106).
For a free 30-day trial, check out http://www.siriusxm.com/freetrial/blog
---
---
---