Rob Reiner explains how he chose Billy Crystal over Tom Hanks and Michael Keaton for 'When Harry Met Sally'
During his debut appearance on The Howard Stern Show on Tuesday, renowned director and actor Rob Reiner discussed topics like growing up with Albert Brooks, his father's relationship with Steve Martin, and promoted his new film Being Charlie. Reiner also … Continued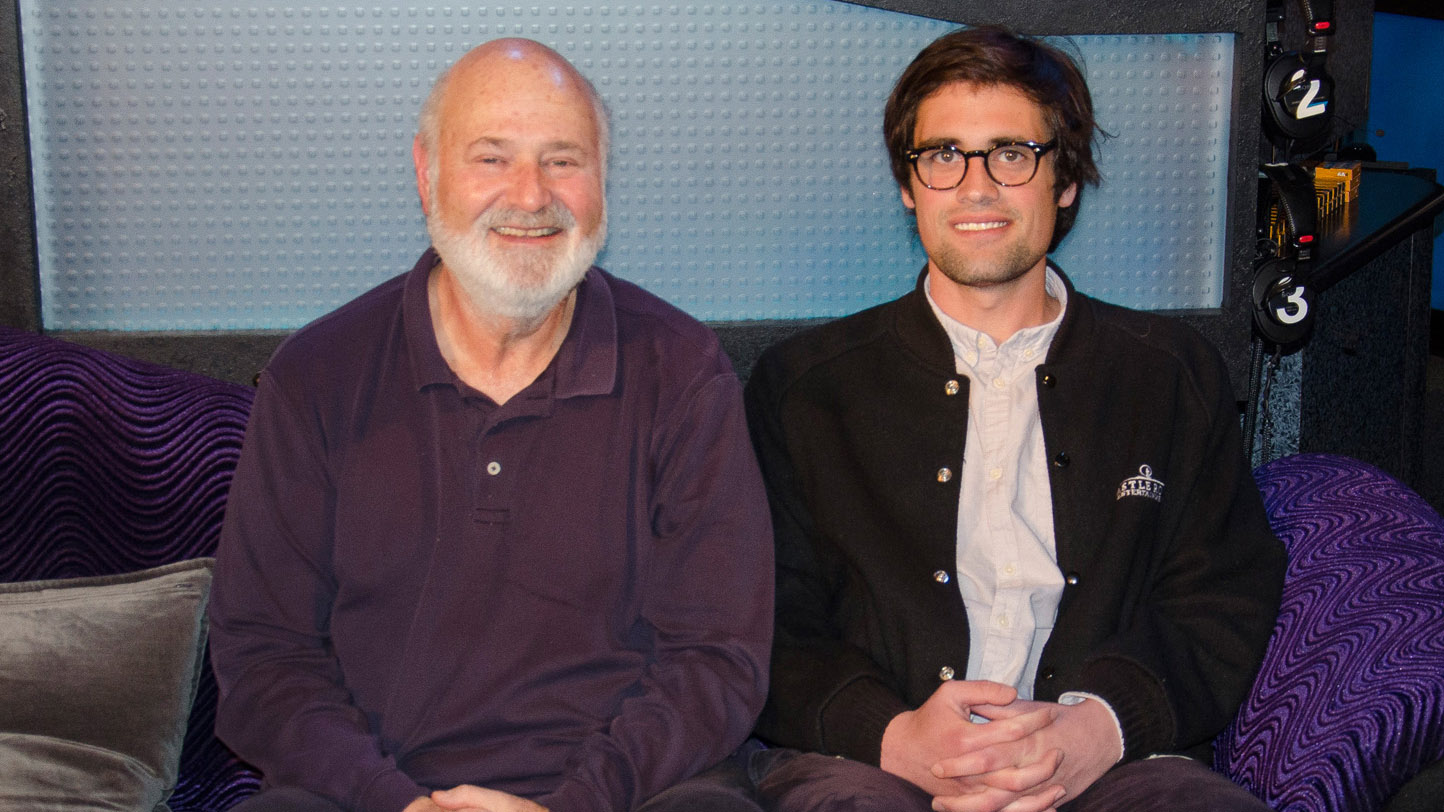 Rob Reiner and son Nick Reiner on the Howard Stern Show
During his debut appearance on The Howard Stern Show on Tuesday, renowned director and actor Rob Reiner discussed topics like growing up with Albert Brooks, his father's relationship with Steve Martin, and promoted his new film Being Charlie. Reiner also gave some interesting backstory on the development of one of his most popular films, 1989's When Harry Met Sally.
In 1984 Reiner, producer Andy Scheinman and writer Nora Ephron began conceiving a film loosely-based on Reiner's newly-found single life following his divorce, which became When Harry Met Sally. Ephron would interview Reiner and Scheinman about their lives in order to form a basis for the male title character. Reiner still needed a lead actor for Harry and eventually gave to role to his good friend Billy Crystal, but it wasn't an easy decision for him to make.
"Now to be completely honest, and Billy knows this, he was my best friend and I was nervous about doing this with my best friend. 'What if this doesn't work? What is this gonna do,'" Reiner explained.
Reiner had considered multiple popular actors for the role.
"I had gone to Albert Brooks, I had gone to Tom Hanks, I had talked to Michael Keaton, and Richard Dreyfuss …," he said.
At that time, those actors were probably more conventional choices for a lead role than Crystal was, but Reiner chose to go with the best option.
"Then I said you know something, Billy's the best one and [he nailed it]," Reiner said. "And not only did he nail it, but he contributed like crazy."
When Harry Met Sally is best known for its famous "deli scene," in which Sally (played by Meg Ryan) performs a fake orgasm in Katz's Delicatessen. Once she finishes, Sally goes back to casually eating her meal and a nearby patron (played by Reiner's mother, Estelle) says, "I'll have what she's having." Reiner revealed that the now-famous line didn't come from him or Ephron.
"The biggest laugh in the movie, 'I'll have what she's having,' that was Billy's line," Reiner said. "He came up with it while we were in rehearsal."
For more coverage of The Howard Stern Show, follow @sternshow on Twitter.
For a free 30-day trial, check out siriusxm.com/freetrial.
---
---
---