WATCH: Ringo Starr talks 'Give More Love' with Whoopi Goldberg, Radiohead's Philip Selway & fans
Legendary Fab Four drummer Ringo Starr sat with Whoopi Goldberg and Philip Selway for an exclusive SiriusXM Town Hall to answer fan questions for The Beatles Channel.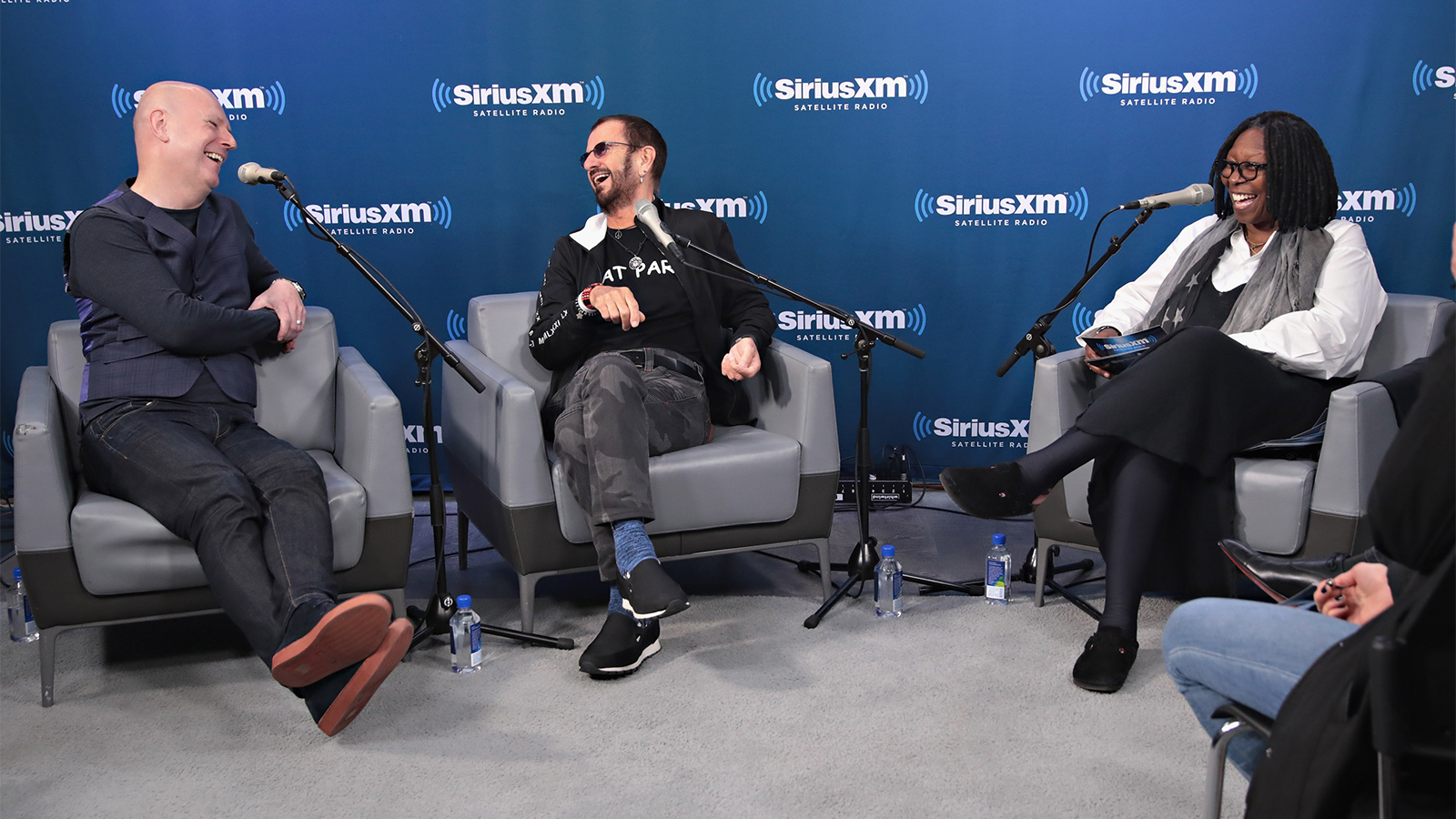 There's no question that Ringo Starr has enjoyed a legendary musical career. From his time with The Beatles to his prolific solo career, the music he has created always seems to come with a lively backstory.
In celebration of his new album, Give More Love, Starr opened up to Whoopi Goldberg — who was featured in The Beatles documentary Eight Days a Week — and special guest Philip Selway of Radiohead for a Town Hall in front of a live studio audience. The event gave fans the chance to ask Starr about topics across his career, including his latest album.
It also gave the Radiohead drummer an opportunity to share his passion for rhythm with The Beatles drummer as Starr shared stories about writing music and performing to deafening crowds.
The SiriusXM Town Hall with Ringo Starr premieres December 1 at 5 pm ET on The Beatles Channel (Ch. 18).
Among the topics discussed, Starr explained how fellow Beatle Paul McCartney ended up playing on his latest album.
Starr also explained the evolution of the lyrics for A Little Help From My Friends.
Fans of The Beatles were infamously loud, causing trouble for the band throughout the years. Starr also discusses how the inability to hear themselves playing led to a difficult decision.
If you miss the premiere, you can catch replays of the Town Hall:
Friday, December 1 at 8pm ET
Saturday, December 2 at 2pm ET
Sunday, December 3 at 11am ET
Monday, December 4 at 4pm ET
Tuesday, December 5 at 11pm ET
Thursday, December 7 at 12pm ET
---
---
---