Ringo Starr shares inside look at new album, Give More Love
Ringo Starr's Give More Love track-by-track special premieres on Friday, Sept. 15 at 5 PM ET.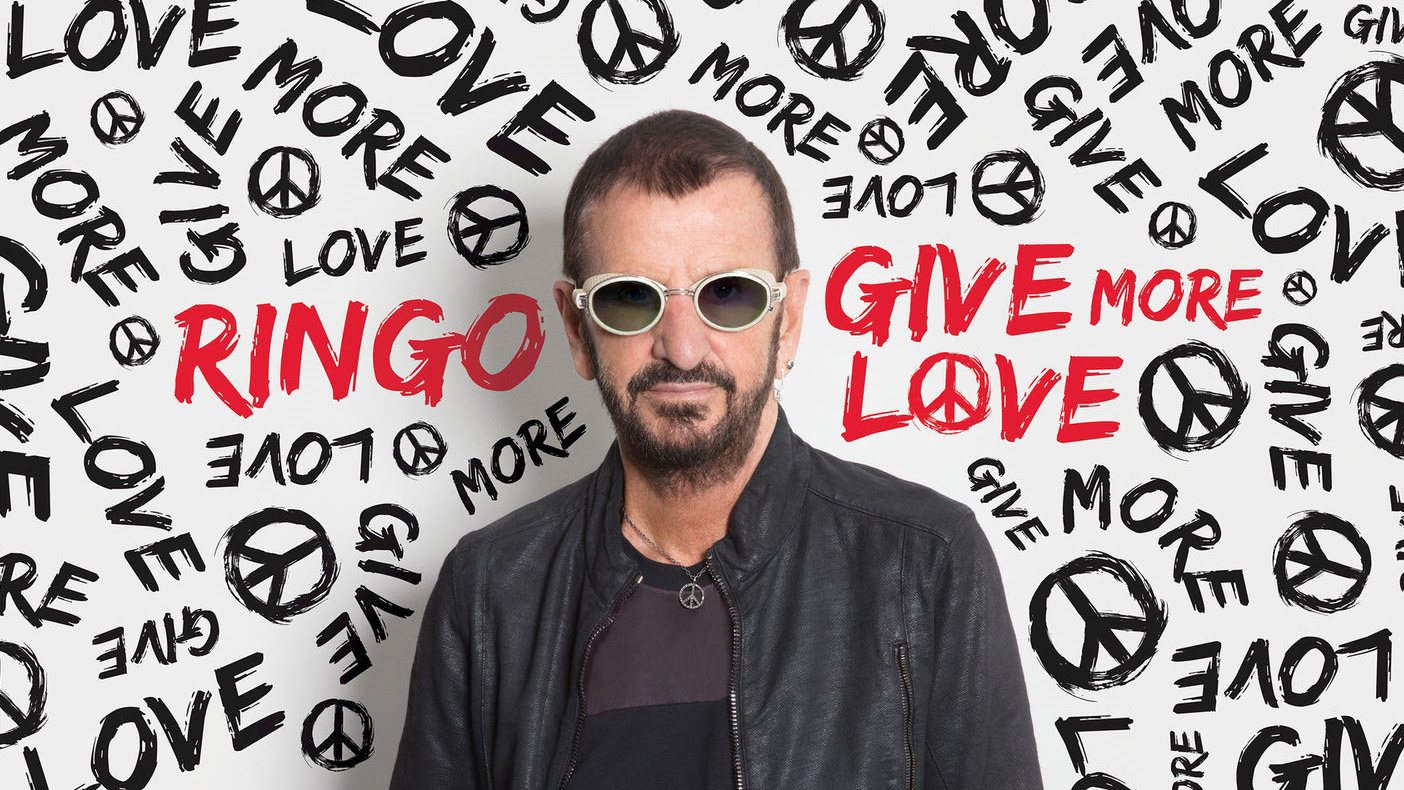 On July 7th of this year, Ringo Starr celebrated his 77th birthday at Capitol Records in Los Angeles. SiriusXM's The Beatles Channel (Ch. 18) was there as family, friends, and fans joined Ringo in a "Peace & Love" salute. Ringo also sat down with Breakfast With The Beatles host Chris Carter to share details of his 19th solo album, Give More Love, which will be released Sept. 15.
Ringo walks listeners through his entire new album exclusively on The Beatles Channel, providing commentary on each song's meaning and personnel. Ringo Starr's Give More Love track-by-track special premieres on Friday, Sept. 15 at 5 PM ET. Encores: Friday, Sept. 15 at 8 PM ET; Saturday, Sept. 16 at 2 PM ET; Sunday, Sept. 17 at 11 AM ET; Tuesday, Sept. 19 at 11 PM ET; Thursday, Sept. 21 at 12 PM ET.
Recorded at Ringo's home studio in Los Angeles, Give More Love has 10 new tracks featuring collaborations with a little help from his friends – including Paul McCartney, Joe Walsh, Edgar Winter, Steve Lukather, Peter Frampton, Benmont Tench, Timothy B Schmit, Richard Marx, Dave Stewart and Don Was, to name a few.
"I dance and cheer them on because I love what they do," Ringo says. "We have a rapport with all the players and none of us have attitude, and none of us are afraid to just rock."
Give More Love also includes a new version of Ringo's Top 10 hit Back Off Boogaloo, which is based on the original recording Ringo made when he wrote the song. Ringo shared the story behind this new version with Chris Carter – WATCH IT HERE:
In October, Ringo will hit the road in the US with his All Starr Band, the same beloved lineup he has performed with since 2012: Steve Lukather, Todd Rundgren, Gregg Rolie, Richard Page, Warren Hamm and Gregg Bissonette.
SiriusXM is offering one lucky subscriber the chance to win two tickets to Opening Night of Ringo's tour in Las Vegas, including a Meet & Greet and photo with Ringo before the show, plus two tickets to The Beatles™ LOVE™ by Cirque du Soleil®. See Official Rules for complete details and Enter at www.siriusxm.com/VegasWeekend
To order Ringo's new album, Give More Love, visit: https://UMe.lnk.to/GiveMoreLove
For Ringo Starr & His All Starr Band 2017 tour dates and tickets, visit http://www.ringostarr.com/tour
---
---
---