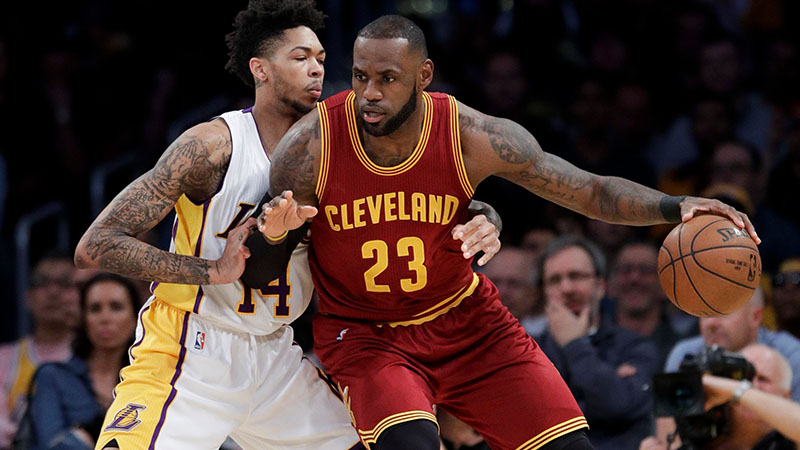 Cleveland Cavaliers' LeBron James, right, is defended by Los Angeles Lakers' Brandon Ingram during the first half of an NBA basketball game Sunday, March 19, 2017, in Los Angeles.
Former Los Angeles Lakers star Rick Fox told SiriusXM NBA Radio on Wednesday that LeBron James would a be a natural fit in Los Angeles if he decided to join the Lakers after this coming season.
"It's not to say he'll ever leave Cleveland, it's to say if he was, (L.A.) seems to be a natural fit for him," Fox told Jared Greenberg & Chris Spatola.
Listen to the interview below:
---
---