Richard Blade remembers Prince who has 'always been a staple of my live DJ sets'
Richard Blade is a host on 1st Wave (Ch. 33) and an iconic radio personality from the '80s. Hear him Weekdays 3 pm – 9 pm ET; Saturdays 11 am – 5 pm ET; and Sundays 4 pm – 10 pm ET. What … Continued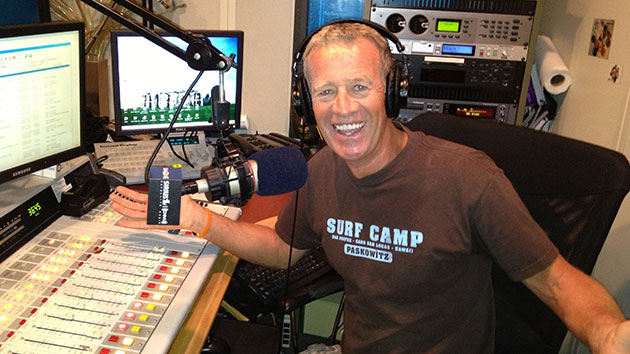 Richard Blade is a host on 1st Wave (Ch. 33) and an iconic radio personality from the '80s. Hear him Weekdays 3 pm – 9 pm ET; Saturdays 11 am – 5 pm ET; and Sundays 4 pm – 10 pm ET.
What a sad day. I don't think that anyone can deny that Prince was an icon and his influence on music from the late seventies onward is inestimable.
I met Prince one time in 1993 when I was asked to DJ his birthday party at Glam Slam – the club he opened in LA just off the Harbor Freeway. The bill was me, Devo and one other band – I want to say Run DMC but I may be wrong on that – and we were given strict instructions not to look Prince in the eye or speak to him.
However when he arrived at the club that afternoon for our soundcheck, he came up to my DJ setup and very politely asked if he could look through my records and CDs (I was using both at the time). This was before the days of the internet and live streaming and he wanted to make sure that I had the songs he'd requested because back then if you didn't have them with you when the gig got under way then you were S.O.L. After a few minutes he smiled at me and said "Good music. I'll see you tonight," and then walked away.
The party started at 9 pm, but Prince didn't arrive until after midnight – he was famous for showing up late – and when he walked in, it was as if the whole club was infused with a new energy. He had that explosive charisma. We partied until close to 5 am, and I remember that as I was walking to my car, the sun was beginning its morning climb and peeking between LA's high rises on the other side of the 110 freeway.
Prince has always been a staple of my live DJ sets going all the way back to the summer of 1978 when I spun at the Red Onion chain, and his music would pack the floor for me when I would put on Soft and Wet. I still love to play Kiss and listen to the crowd's screams as they recognize that opening beat. The same with 1999, Erotic City, Let's Go Crazy and so many more.
One sad, strange note to his career was when he opened for the Rolling Stones at the LA Coliseum in 1981. The billing was, in descending order, The Rolling Stones, J Geils Band, George Thorogood and Prince. Prince went on first and after just three songs some of the people in the audience began to boo and throw things at him on stage.
Eventually because of safety concerns, security had to stop his performance and lead him off stage to protect him from the hail of bottles. The white trash in the audience did not like the image of a black man rocking with a guitar. I was disgusted – had they never heard of Hendrix or Little Richard or Chuck Berry? And the Stones have always been so honest as to where they picked up the inspiration to mix blues and rock, plus we have Muddy Waters to thank for their very name. I wonder what those a-holes in the audience thought three years later when Prince, that lambasted opening act, released one of the greatest albums of all time, Purple Rain?
And now he has gone. His talent was unique, his voice, one of a kind, his performances, unforgettable. Again we all feel that collective pain, that sense of loss, as a person who has touched so many of our lives so deeply leaves our conscious realm. It's time to listen again to one of his amazing albums and to re-watch Purple Rain. And as we all go to sleep tonight, let's say a quiet prayer of thanks for the music that blessed our lives with the words "Goodnight, sweet Prince."
For a free 30-day trial, check out http://www.siriusxm.com/freeTrial
---
---
---