RHONY: Carole Radziwill gives her take on Luann's fiancé, Jules' divorce and more
Carole Radizwell kicked off Housewives Week on Wake Up with Taylor.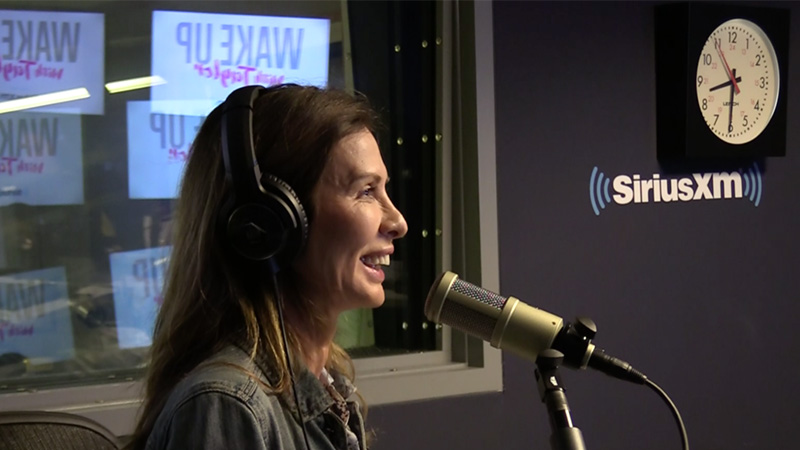 It's Housewives Week on Wake Up with Taylor, and host Taylor Strecker kicked things off with the cast member she has deemed "the sanest"!
Journalist and author Carole Radziwill came to the SiriusXM studio early Monday and touched on everything from bad travel experiences to the Kanye-Taylor feud (she's Team Tay). What's more, she teased a few details about the next episode of The Real Housewives of New York City.
Some context: Last week, as most of the Housewives celebrated the controversial engagement of Luann de Lesseps and Tom D'Agostino Jr., someone sent Bethenny Frankel incriminating photos of D'Agostino Jr. with another woman.
"She struggled with it, and it's that age-old question: Are you someone who wants to know or not know?" Radziwill said of Frankel. "And then I thought, well Luann might not want to know, because she had this very, whatever she calls it, 'European arrangement,' with her former husband. She had said at one point she had had an open marriage. So Bethenny was like, well maybe there's an arrangement and it's okay. So that's why you see her asking Luann, 'Do you guys have an arrangement? Is it cool if he sort of stepped out with someone else?'"
"Before I knew there was a picture I was like, 'No no, you cannot tell her that someone saw someone who saw someone who was making out and it looked like it was probably Tom,' and then when she said, 'No no, there's pictures,' I thought, 'Oh shit.' Then at that point, she still kind of struggled with it, but she ultimately decided to tell her," Radziwell added.
Radziwill admitted her friend was put in a difficult position and shared how she might have handled the situation: "I would have maybe said to the fiancé, 'This information that I got, that I did not want to get, it fell in my lap. Either you tell her or I'm going to tell her.'"
Radziwell also told Strecker about new Housewife Jules Wainstein's divorce and recovery from an eating disorder, saying it's not the wise to agree to reality TV when your relationship is on the rocks.
"Her marriage was struggling and she decided to go on the show," Radziwill said. "So I don't know."
Radziwill commended Wainstein for being open about her health issue but suggested she wasn't "completely honest" about the status of her recovery
"She still struggles with it. I mean, she said even on the show that she throws up her food still," she said. "So I don't know … but people with addictions like that, reality TV is so stressful, you have a struggling marriage, two babies and an eating disorder. It's really hard."
"It's a serious situation and unfortunately the show isn't equipped to handle a serious conversation about it," she concluded.
RHONY returns Aug. 17 at 9 pm ET on Bravo. Wake Up with Taylor airs weekdays from 7-10 am ET on SiriusXM Stars (Ch. 109), and tune in all week for a new Housewife co-host.
---
---
---