RHONJ: Jacqueline Laurita dishes on Teresa Giudice & Melissa Gorga's sprinkle cookies feud
Jacqueline Laurita of RHONJ co-hosted Wake Up with Taylor.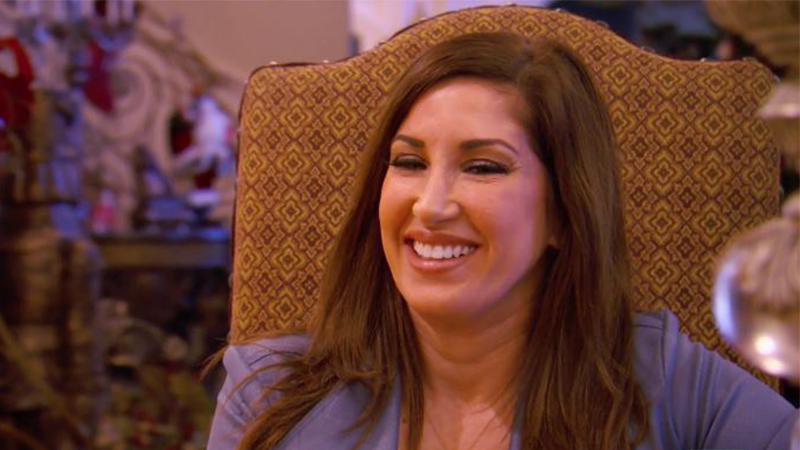 Revenge is a dish best served cold, and in the Giudice household, sprinkle cookies are best dumped in the garbage.
Way back in 2011, Real Housewives of New Jersey viewers learned one cause of sisters-in-law Teresa Giudice and Melissa Gorga's feud: A fateful Christmas night, the latter dared to bring a tray of store-bought desserts to the former's home.
Now, Giudice and Gorga have put the past behind them. Costar Jacqueline Laurita offered some much needed insight about the spat while co-hosting Wake Up with Taylor on Tuesday for Housewives Week.
As it turns out, the cookies were more like icing on the cake of the family's feud. Laurita said the women never got along and Giudice even tried to keep Gorga off camera before she was cast for season 3.
Bravo producers "stalked her Facebook, and that's how they saw them fighting about the sprinkle cookies on Facebook," Laurita explained. "That's how they kind of found her, because they saw that they were family and saw some of that stuff."
As for the great cookie debacle, "It was so dumb to me. It was like, 'She brought sprinkle cookies.' I'm like, 'So?'" Laurita said.
"That's called reaching," host Taylor Strecker replied.
"Her point was you don't bring that to an Italian household. You make the effort, you cook something or bring it, you don't stop and get cheap cookies and bring it to my house," Laurita added, laughing.
Once BFFs, Laurita confirmed she and Giudice are on the outs again and she's "nowhere" with Gorga.
"She wants to rewrite history and she was just very disappointing to me," she said.
Wake Up with Taylor airs weekdays from 7-10 am ET on SiriusXM Stars (Ch. 109), and tune in all week for a new Housewife co-host.
For a free 30-day trial, check out http://www.siriusxm.com/freetrial/blog. 
---
---
---