Lewis 'surprised' the NFL fined Burfict
Cincinnati Bengals coach Marvin Lewis made it clear during an appearance on The Opening Drive he did not agree with the NFL's decision to fine linebacker Vontaze Burfict $75,000 for stomping on New England Patriots running back LeGarrette Blount. 'You're … Continued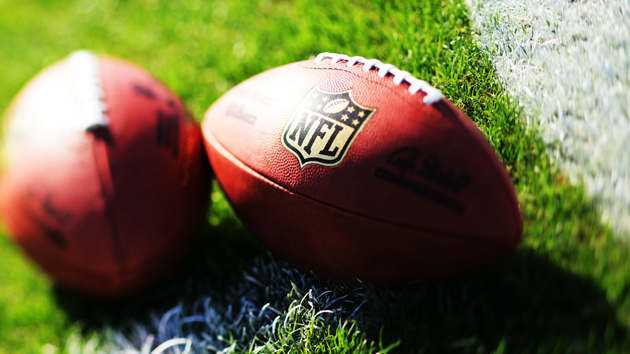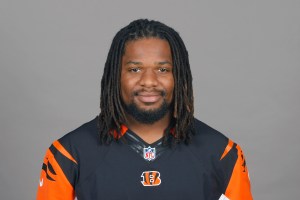 Cincinnati Bengals coach Marvin Lewis made it clear during an appearance on The Opening Drive he did not agree with the NFL's decision to fine linebacker Vontaze Burfict $75,000 for stomping on New England Patriots running back LeGarrette Blount.
'You're under the microscope'
"I told him just to continue to play and don't get involved in anything else," Lewis told co-hosts Ross Tucker and Takeo Spikes. "Just play and do things the right way. Know you're under the microscope."
Tucker asked Lewis if he was surprised Burfict wasn't suspended.
"No, I'm not," the coach said. "I'm surprised he was fined."
When Tucker asked why, Lewis said, "Because he didn't do anything. And you can see on the video, back and forth, nine times out of it, he's trying to step through the pile anyway. It's over, Ross. Let's move on, baby."
Clayton: Only question left in Raiders' move to Vegas is NFL backing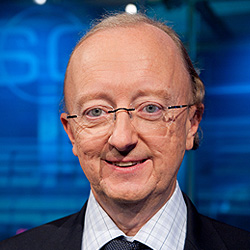 John Clayton got it straight from the source: Oakland Raiders owner Mark Davis is committed to moving the team to Las Vegas.
While co-hosting Movin' The Chains with Pat Kirwan, Clayton said that Davis made a brief presentation during this week's NFL owners' meeting in Houston that essentially came down to him saying, "Hey, I'm off to Vegas, guys."
Davis to Nevada governor: 'If you come up with the money, I'm making the commitment'
Clayton said Davis told him that the governor of Nevada, Brian Sandoval, and other state representatives were worried that the $750 million the state is committing to help build a stadium for the Raiders was being used as leverage to get a new facility built in Oakland.
"I looked the governor straight in the eye and I told him that, 'No, that's not the case. If you come up with the money, I am making the commitment,'" Clayton said. "And they've come up with $750 million. Mark is not going to listen to anything from Oakland. I even did a follow-up question: 'What if Oakland comes up with a pretty good offer?' He said, 'Did you not listen to what I just said? I looked the governor in the eye and told him, if you come up with the money, which he did, I'm coming.'
"Now the question is, will the league back him?"
Garcon: Redskins 'definitely grew up' after 0-2 start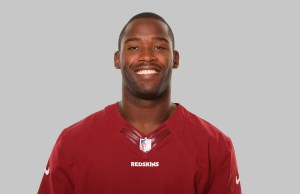 After an 0-2 start, the Washington Redskins are on a four-game roll that has, in the eyes of wide receiver Pierre Garcon, resulted from a rapid maturation.
There has been some good fortune along the way, but mainly Garcon has seen an attitude shift that has brought on greater focus on doing what it takes to win — and sustain success.
'Now it's all coming together'
"We definitely grew up in those two games and now it's all coming together," Garcon told Alex Marvez and Bill Polian on Late Hits. "The ball bounced our way a few times, but that's part of being a veteran group. We've got a veteran quarterback (in Kirk Cousins), veteran receivers, guys that have been there.
"We've been through these moments and we're not making those same rookie mistakes or dumb mistakes that are going to cost us a game. We have experience on the coaches, offensive coordinator. Defensive is playing well. Offense, we found what works for us and we've finished games and we've ended up on the good side, the positive side of tough battles and hard-fought games."
'Peyton Manning and Tom Moore were like scientists'
For Garcon, having played for the Indianapolis Colts with Peyton Manning as his quarterback and Tom Moore as his offensive coordinator has prepared him well to succeed in Jay Gruden's offense with the Redskins.
"Working with Peyton and Tom Moore and those guys, they're like scientists," Garcon said. "Once you learn their offense, you can learn any other offense because it's not as detailed or (requires as much) memorization as Peyton and Tom's offense. … Jay's offense is, I wouldn't say basic, but it's not as complicated our offense in Indianapolis, but it's a good offense. We definitely attack different coverages and different looks that we predict we're going to get from the defenses. There's always an answer for every call with Jay's offense and that's what makes it work very well."
Rhodes: Front seven leading Vikings' defensive dominance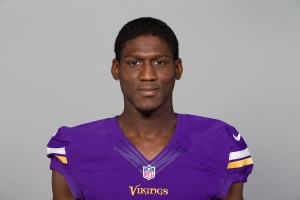 The Minnesota Vikings' dominant defense, which has been the driving force in the team's 5-0 start, starts with a dominant front seven.
Xavier Rhodes, the Vikings' standout cornerback, knows that he and everyone else in the secondary has benefitted greatly from the consistent pressure the front seven has been able to place on opposing quarterbacks.
'Those guys have been getting to the quarterback'
"Those guys have been getting to the quarterback, applying pressure on the quarterback and making him make tough throws, quick throws," Rhodes told Bruce Murray and Maurice Jones-Drew on the SiriusXM Blitz. "And, also, on the back end, the defensive backs, we've been playing really great being in tight coverages and making the quarterback hold the ball sometimes, too, so guys can get sacks. So I think the whole team, the whole defense has been a key."
On Sunday, the Vikings' defense is expecting a strong challenge from impressive Philadelphia Eagles rookie quarterback Carson Wentz. Rhodes has been amazed by what Wentz has shown so far this year.
Wentz has 'been actually making great throws'
"He's been actually making great throws," Rhodes said. "He sits there, he reads the defense, gets the ball out mighty fast and throws a great ball. His passes are more likely accurate, too. It's quite surprising. He's not rattled under pressure.
"We have to just try to get him rattled a little bit, get to him a little bit, try to make him make tough throws and we need to just be in tight coverage."
---
---