Remembering Jerry Garcia with The Days Between on Grateful Dead Channel
SiriusXM's Grateful Dead Channel honors the 75th anniversary of Jerry Garcia's birth with a tribute including rarely heard performances and memories from friends and fans.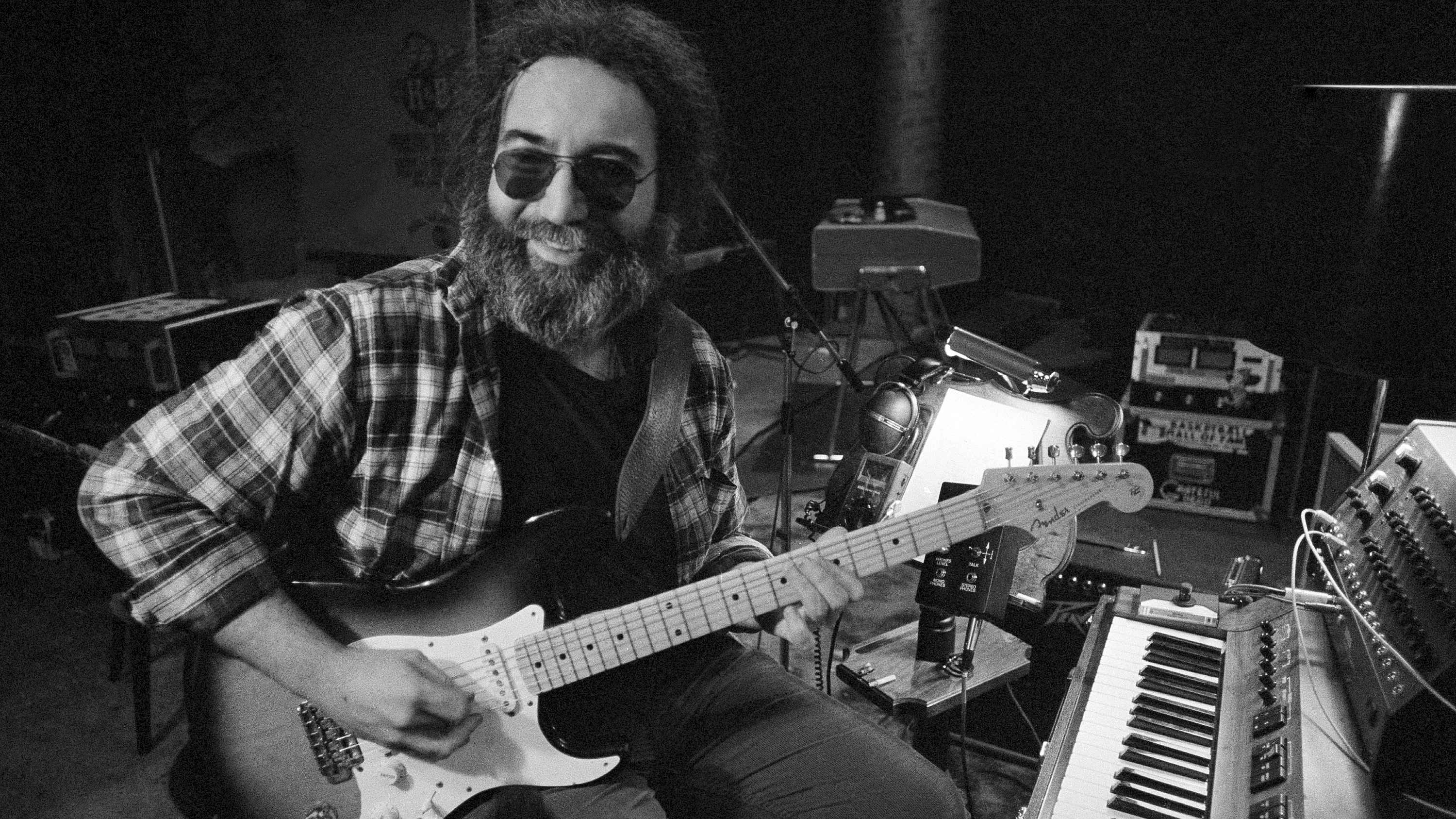 Born in San Fransisco on August 1st, 1942, Jerry Garcia would grow up to become the legendary front-man for the era-defining band, The Grateful Dead. Passing away just days after his birthday 22 years ago, this year Garcia would have been 75. Celebrating the anniversary of his birth, friends, fans, and band members are coming together to honor him with the annual special, The Days Between.
Between the date of his birth and his passing, the Grateful Dead Channel (Ch. 23) will honor his memory with performances going back to 1974, memories of Garcia from his friends and fans, and a countdown from Dead guitarist Warren Hayes looking back at his nine favorite Grateful Dead songs.
The tribute will take fans across multiple decades and stage performances. From August 1974 in Santa Cruz, CA to Berkeley, CA in 1990, the special will give listeners a chance to enjoy some of Garcia's greatest shows.
Last summer At Mountain Jam 2016, Warren Haynes recounted where he was when Jerry Garcia passed away and how he came up with the first lines of his song Patchwork Quilt. Haynes, who with Gov't Mule recently released their latest album Revolution Come … Revolution Go, can be heard on the GDC with our rebroadcasts of the 2016 Jerry Garcia Symphonic Celebration feat. Warren Haynes & the Colorado Symphony from Red Rocks, Colorado.
Chris Robinson, Jam_ON (Ch. 29) host and frontman of The Chris Robinson Brotherhood, talked about what made Garcia so special.
See the schedule below for air times:
DAY 1 – TUE AUG 01
3am ET – 2/28/80 Union, NJ – Jerry Garcia Band
12pm ET – 10/31/87 New York, NY – Jerry Garcia Band
9pm ET – 8/11/74 Santa Cruz, CA – Jerry Garcia and Merl Saunders
DAY 2 – WED AUG 02
3am ET – 3/1/80 Passaic, NJ – Jerry Garcia Band
12pm ET – 3/22/78 Sebastopol, CA – Jerry Garcia Band
9pm ET – 8/01/16 Red Rocks – Jerry Garcia Symphonic Celebration featuring Warren Haynes
DAY 3 – THUR AUG 03
3am ET – 9/1/74 Berkeley, CA – Jerry Garcia/Merl Saunders Band
12pm ET – 8/11/74 Santa Cruz, CA – Jerry Garcia and Merl Saunders
9pm ET – 2/19/78 Santa Cruz, CA – Jerry Garcia Band
DAY 4 – FRI AUG 04
3am ET – 8/01/16 Red Rocks –Jerry Garcia Symphonic Celebration featuring Warren Haynes
12pm ET – 9/11/89 Worcester, MA – Jerry Garcia Band
9pm ET – 8/5/90 Berkeley, CA – Jerry Garcia Band
DAY 5 – SAT AUG 05
3am ET – 2/19/78 Santa Cruz, CA – Jerry Garcia Band
12pm ET – 9/1/74 Berkeley, CA – Jerry Garcia/Merl Saunders Band
9pm ET – 2/28/80 Union, NJ – Jerry Garcia Band
DAY 6 – SUN AUG 06
3am ET – 8/11/74 Santa Cruz, CA – Jerry Garcia and Merl Saunders
12pm ET – 8/5/90 Berkeley, CA – Jerry Garcia Band
9pm ET – 08/04/17 Red Rocks – Jerry Garcia 75th Birthday Concert
DAY 7 – MON AUG 07
3am ET – 9/11/89 Worcester, MA – Jerry Garcia Band
12pm ET – 08/04/17 Red Rocks – Jerry Garcia 75th Birthday Concert
9pm ET – 9/1/74 Berkeley, CA – Jerry Garcia/Merl Saunders Band
DAY 8 – TUE AUG 08
3am ET – 08/04/17 Red Rocks – Jerry Garcia 75th Birthday Concert
12pm ET – 8/01/16 Red Rocks –Jerry Garcia Symphonic Celebration featuring Warren Haynes
9pm ET – 2/19/78 Santa Cruz, CA – Jerry Garcia Band
DAY 9 – WED AUG 09
3am ET – 2/28/80 Union, NJ – Jerry Garcia Band
12pm ET – 8/11/74 Santa Cruz, CA – Jerry Garcia and Merl Saunders
 9pm ET – 08/04/17 Red Rocks – Jerry Garcia 75th Birthday Concert
---
---
---