Honor jazz fusion icon Chick Corea with exclusive tributes on Real Jazz
The legendary keyboardist, who won 23 GRAMMYs and worked with Miles Davis and other icons, died from cancer at age 79 on February 9.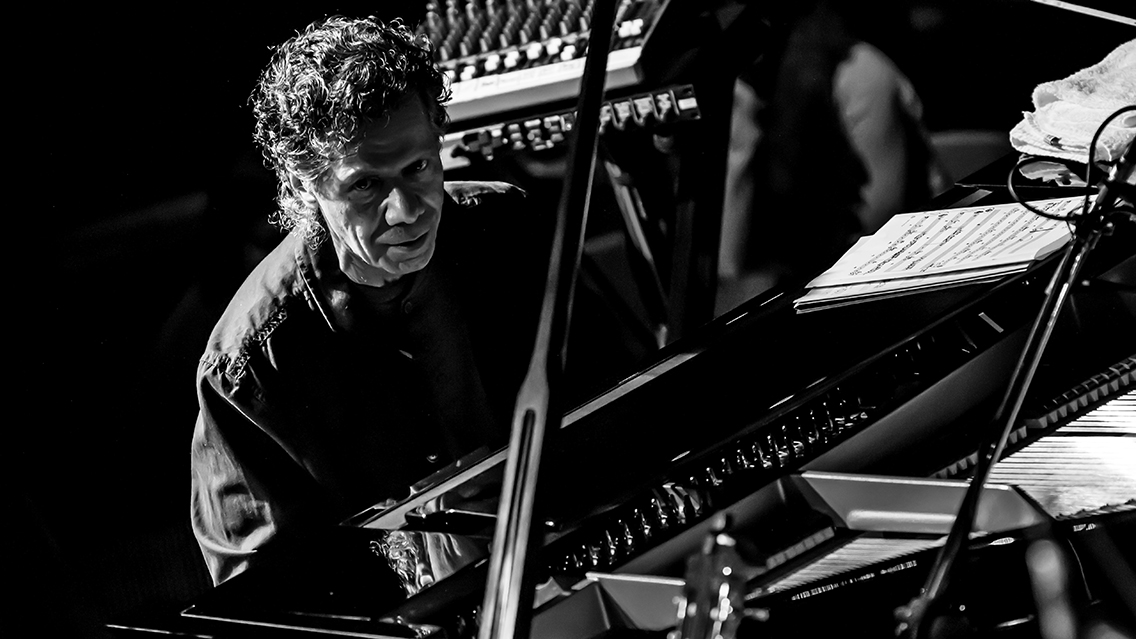 (Photo by Sergione Infuso/Corbis via Getty Images)
In remembrance of the 23-time GRAMMY winner, SiriusXM's Real Jazz (Ch. 67) will air three-hour tributes to Chick Corea on February 17 at 9am, 3pm, and 9pm ET.

Corea established himself as an esteemed pianist in the 1960s, collaborating with a number of jazz icons like Stan Getz and Herbie Mann, before joining Miles Davis' band and helping to create landmark albums like Bitches Brew. Over the next several decades, Corea played solo and with his own groundbreaking bands, Return To Forever and Elektric Band, churning out numerous compositions, including the jazz standards "Spain," "500 Miles High," "La Fiesta," and "Armando's Rhumba." Most recently, he released the 2020 live solo double album Plays.
---
---
---