Relive the rise of Salt-N-Pepa during a mighty good conversation with Roxanne Shante
In advance of the upcoming Lifetime movie 'Salt-N-Pepa,' Pepa will join LL COOL J's Rock The Bells Radio (Ch. 43) for an exclusive interview.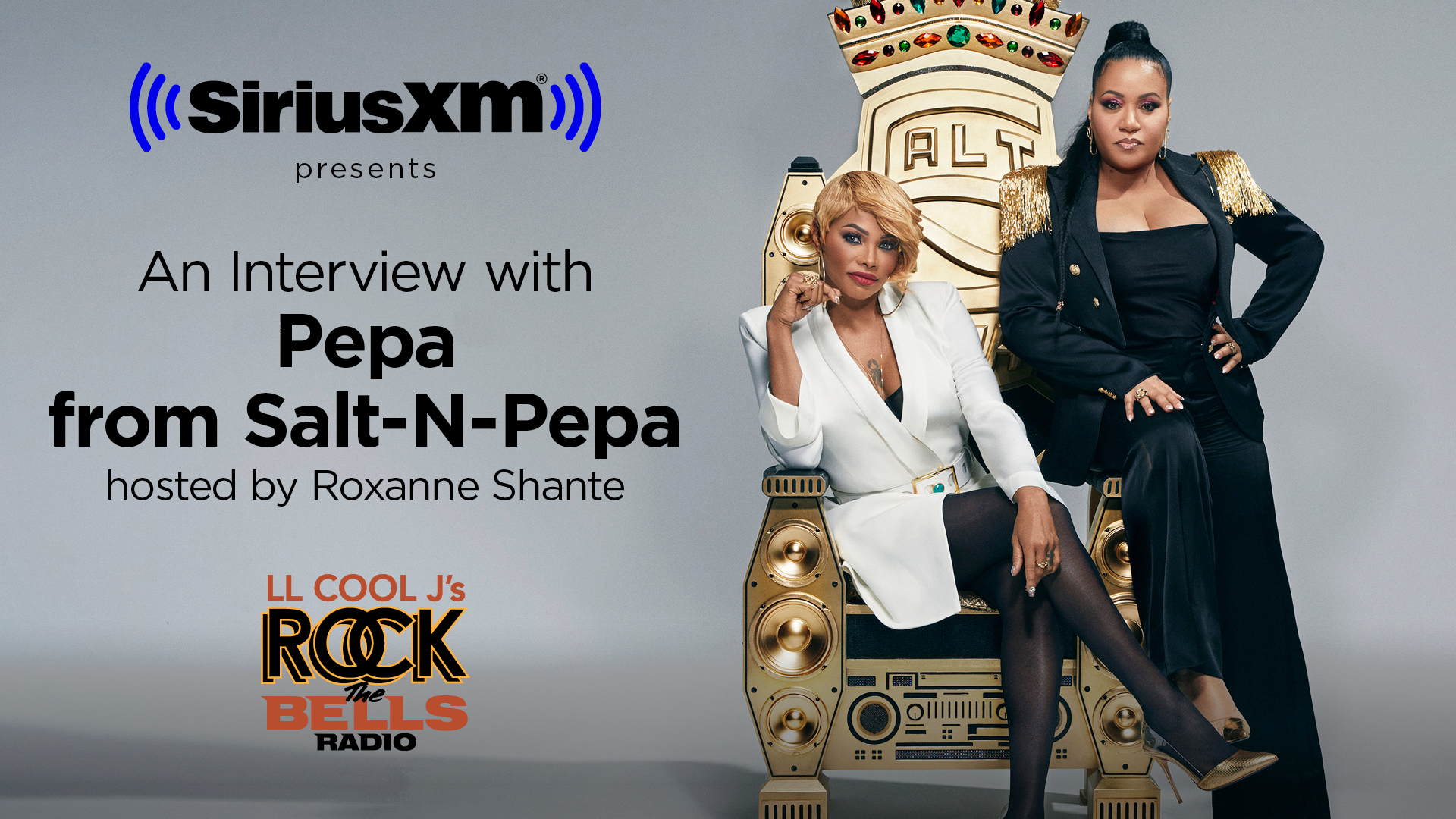 To celebrate the release of the new Lifetime movie Salt-N-Pepa and the group's indelible mark as one of the best-selling rap acts of all time, male or female, Roxanne Shante will host an exclusive interview with Sandra "Pepa" Denton on January 22 at 6pm ET on LL COOL J's Rock The Bells Radio (Ch. 43). The hip-hop icons will also be joined by special guests G.G. Townson, Laila Odom, Kwamé, and Terry Ellis and Cindy Herron of En Vogue.

Denton and Cheryl "Salt" James started out as Queensborough Community College students before forming the legendary all-female group Salt-N-Pepa, along with DJ Latoya Hanson, who was eventually replaced by DJ Spinderella. Salt-N-Pepa will detail their impact on hip-hop, following their journey from the college campus to the GRAMMYs. Don't miss this special SiriusXM conversation in advance of the Salt-N-Pepa movie premiere on Lifetime on January 23 at 8pm ET.
Check out video highlights from Pepa's interview below.
---
---