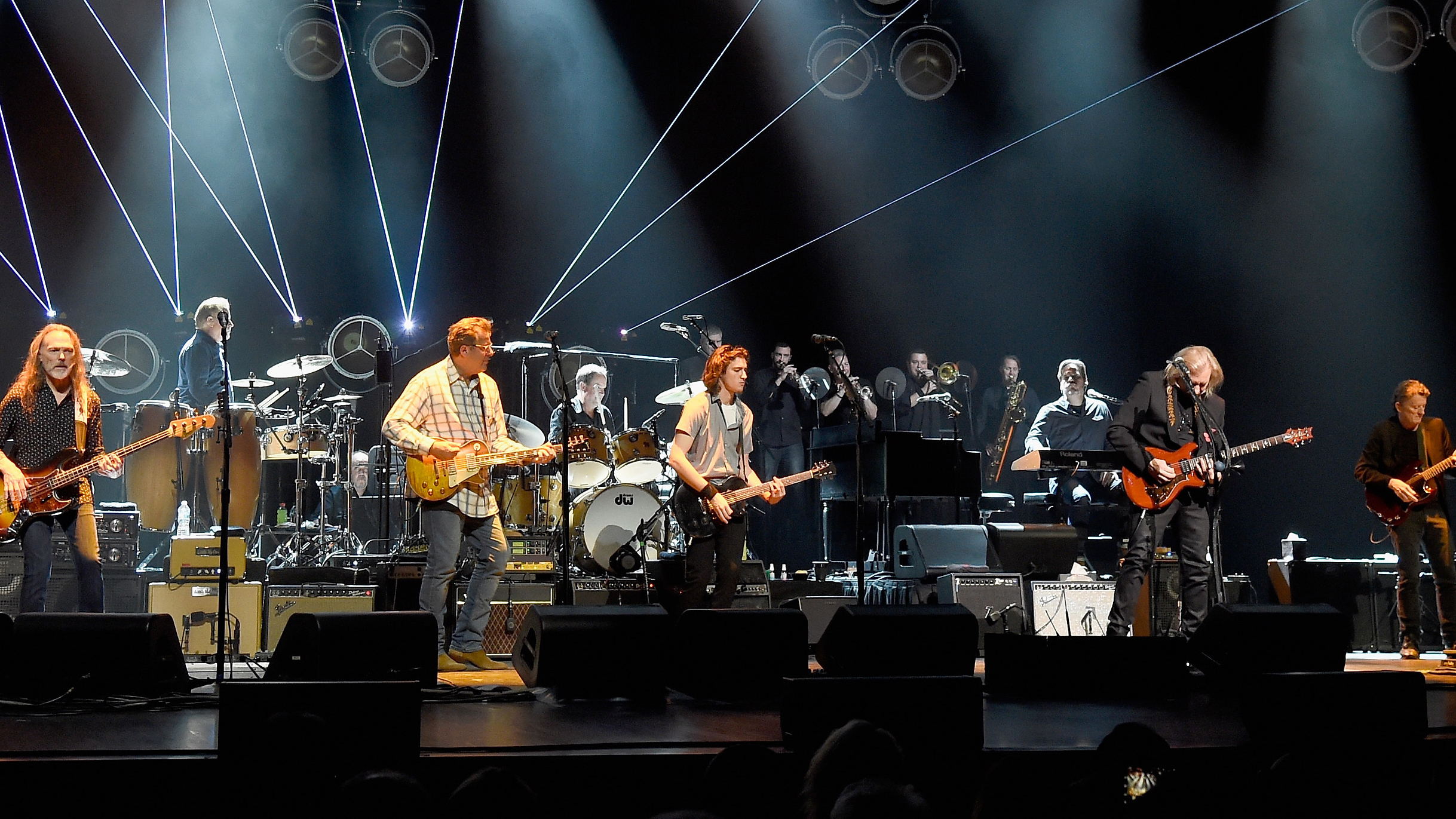 Timothy B. Schmit, Vince Gill, Don Henley, Deacon Frey, Joe Walsh, and Steuart Smith of the Eagles perfom during SiriusXM presents the Eagles in their first ever concert at the Grand Ole Opry House on October 29, 2017 in Nashville, Tennessee. (Photo by Kevin Mazur/Getty Images for SiriusXM)
One of these nights, tune in to SiriusXM's Hotel California channel and relive the Eagles' exclusive SiriusXM concert from the Grand Ole Opry in October 2017.
The memorable show marked the first time the legendary GRAMMY® Award-winning band — composed of Don Henley, Joe Walsh, and Timothy B. Schmit, with Deacon Frey and Grand Ole Opry member Vince Gill — performed at the iconic venue in Nashville, Tennessee.
See the full broadcast schedule below, and stream Hotel California for free through 5/30.

Hotel California launched on SiriusXM on Friday, May 1 and features music from the band's extensive career and stories behind the making of their biggest hits, as well as their solo records and influences. Listeners can hear the Eagles' Grand Ole Opry performance, plus The Eagles Pandemic Playlist, a timely curated collection of songs during these uncertain times. Additionally, don't miss famous rock journalist and SiriusXM host David Fricke share narratives on Eagles lineage and more. The Hotel California channel is available on the SiriusXM app in the Rock category.
Both SiriusXM subscribers and non-subscribers can hear Hotel California for free until May 30 as part of our recently extended streaming access period. For more information and to start listening, visit SiriusXM.com/streamfree.
Broadcast Schedule (all times ET)
Friday, May 15 at 10pm
Saturday, May 16 at 12pm
Sunday, May 17 at 12pm
Tuesday, May 19 at 7am
Thursday, May 21 at 6pm
Saturday, May 23 at 10am
Monday, May 25 at 8pm
Wednesday, May 27 at 6am
Friday, May 29 at 5pm
---
---
---