Relive The Beatles' historic 'Ed Sullivan Show' appearance & performance on SiriusXM
"Come Together" to celebrate the band's iconic, first-ever U.S. appearance on its 56th anniversary.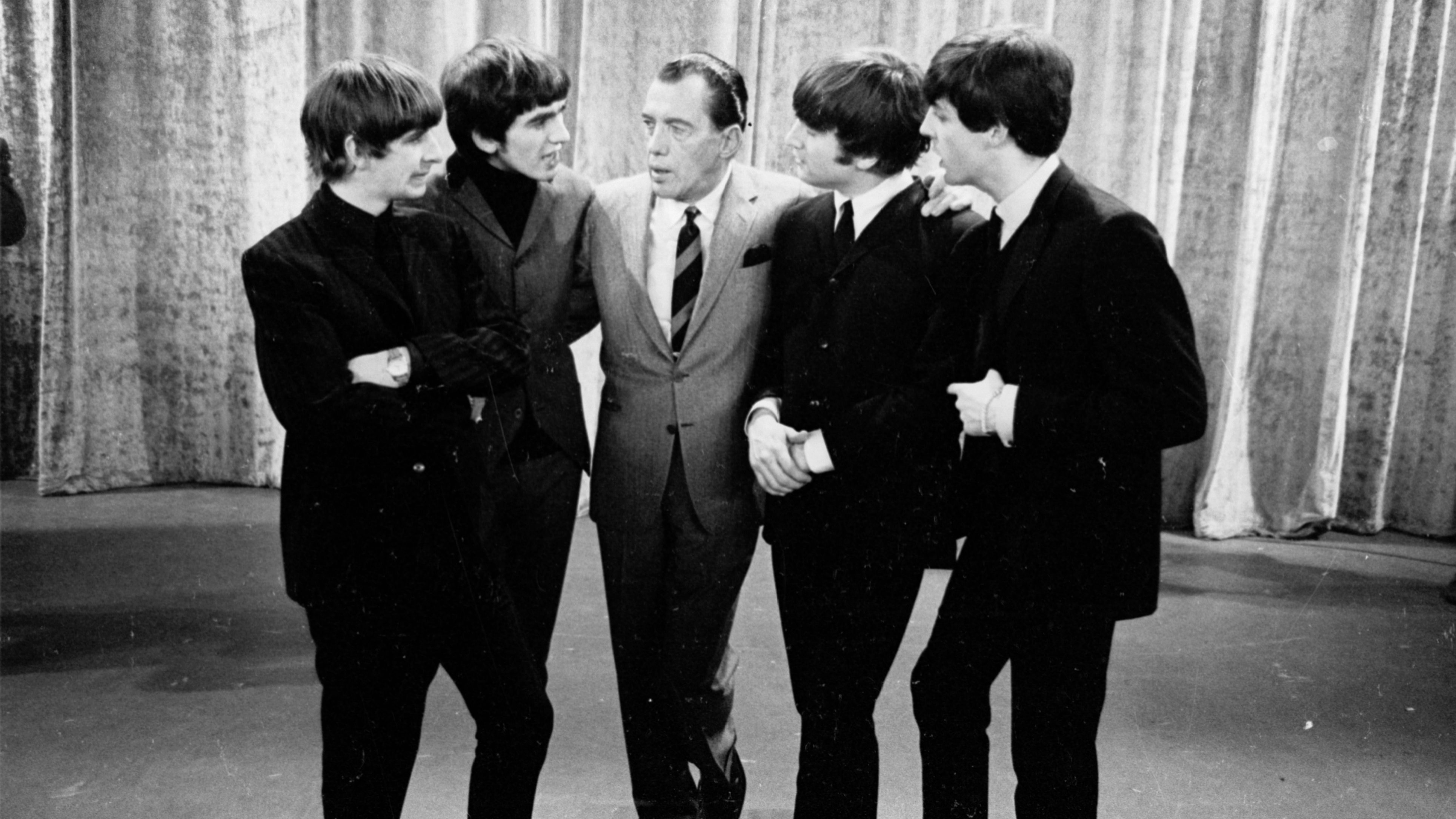 There are countless moments throughout Beatles history that serve as landmarks for the band, but one often stands out from the rest — their first Ed Sullivan Show appearance. With Beatlemania in full swing, this single event cemented the legendary group's international appeal, and now fans can relive the moment 56 years later on The Beatles Channel (Ch. 18).

See air dates and times or scroll down to catch it On Demand below!
Ed Sullivan Special
Tune in to hear SiriusXM's Ed Sullivan Special as The Beatles Channel host Bill Flanagan takes listeners through the Fab Four's first-ever trip to America and subsequent Ed Sullivan Show debut. This hour-long special features exclusive commentary from artists including Billy Joel and Bruce Springsteen while diving into the visit's impact on both popular culture (hello, British Invasion) and attitudes toward music as a whole.
Air dates & times
Thursday, February 13 at 1pm ET
Sunday, February 16 at 11am ET
---
Beatles' First Ed Sullivan Performance
Much like they did back in 1964, fans can also come together when The Beatles Channel airs the band's first Ed Sullivan Show (and United States) performance. The historic night, which changed popular music in America forever, had people of all ages glued to their television sets — not unlike how listeners will be glued to this SiriusXM broadcast.

---
---
---