Meet SiriusXM's new Recording Academy® members: Rida Naser & Ronnie Triana
The two SiriusXM music programmers recently joined the Recording Academy's Class of 2022.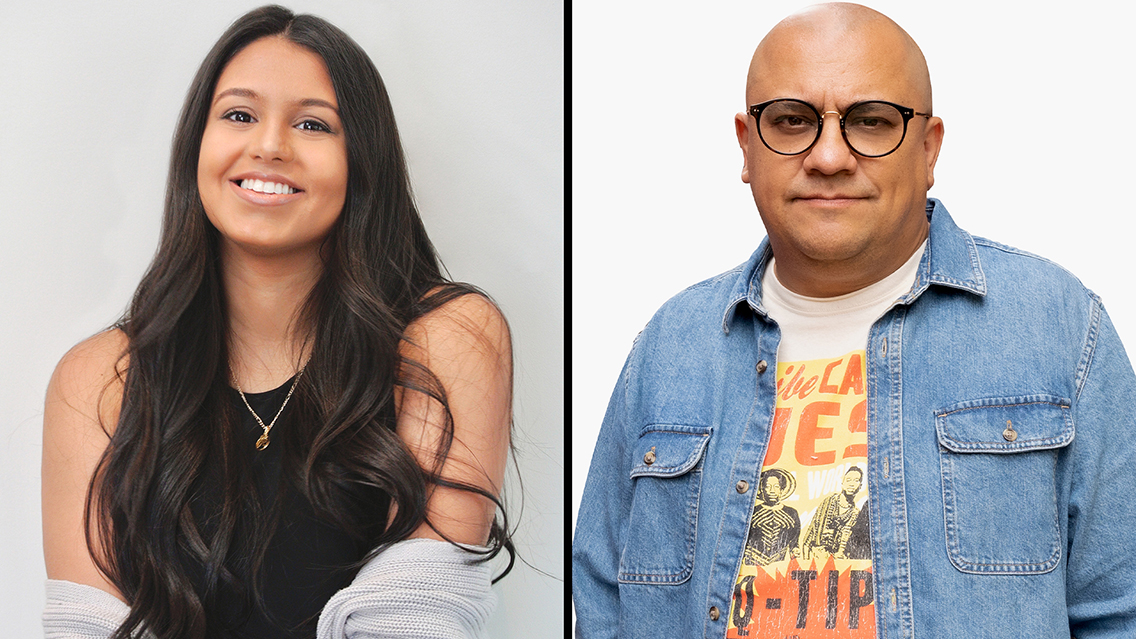 Rida Naser and Ronnie Triana represent the future of music and — now — the future of the Recording Academy®.
The two SiriusXM music programmers recently joined the Recording Academy's Class of 2022. In honor of their achievements, get to know them and start listening to the channels they work on below.
This year, the Recording Academy invited more than 2,000 people to become voting members and more than 600 additional people to become professional (non-voting) members. The Academy has been aggressive in recent years about expanding and diversifying its membership. Click here for more information about the Academy.
Rida Naser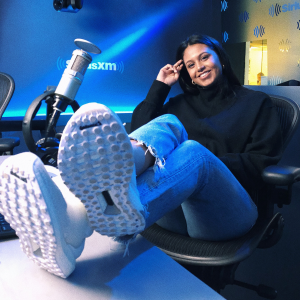 Rida, a native New Yorker, has always been driven by creativity. Building on her experience of creating her college's radio station from the ground up, Rida then learned the day-to-day operations of radio events at 92.3 NOW/CBS Radio in New York City. She was hired as an intern at SiriusXM Hits 1 and built that opportunity and worked her way upward into her current role as a Program Director for Dance/Electronic juggernaut BPM and The Pulse, which plays Hot AC.
Using her radio knowledge and Programming instincts, Rida has created well-respected and exciting original programming, such as BPM's Virtual DisDance Festival and BPM Empowered, the first-ever festival for women who DJ. One of the achievements she's most proud of at SiriusXM is being integrally involved in the launch of Steve Aoki's Remix Radio, a station that has its roots in the relationship Rida crafted with Aoki through radio and concert events.
With all the behind-the-scenes work, Rida still manages to put herself on the airwaves Monday to Friday 10a-2p ET on BPM while also interviewing some of the biggest Dance/Electronic DJs. Although she's had so many accomplishments in such a short time, if you ask Rida, she'll tell you that there are still mountains to climb and big goals she wants to achieve in the music world.



Ronnie Triana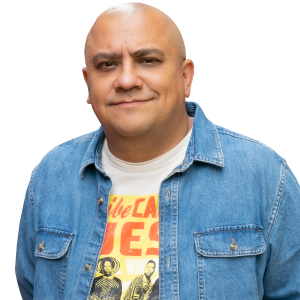 Ronnie Triana is a veteran programmer with a passion for breaking new hip-hop talent.
As a programmer for Hip Hop Nation, Shade 45 and SoundCloud Radio, Ronnie's supported rising stars like Nardo Wick, Morray, Ray Vaughn and 42 Dugg.
Ronnie's worked at SiriusXM for over 20 years, but just in the last couple of years, he's helped organize major Small Stage Series concerts with J. Cole and 2 Chainz, plus the Dreamville concert at Red Rocks in Denver; led a Super Bowl Halftime interview featuring special guest Eminemp; and programmed SiriusXM's exclusive Nation's Next Virtual Festival with then-emerging acts like Latto, Morray, Yella Beezy, Tyla Yaweh, and Mooski.
Additionally, Ronnie's one of the leading Latino programmers in hip-hop radio on the Urban Medabase panel.



---
---
---