Real Housewives of Beverly Hills: Lisa Rinna got a 'glimmer' of Scientology when she started acting
Lisa Rinna sat down for Lunch with Bruce on Radio Andy.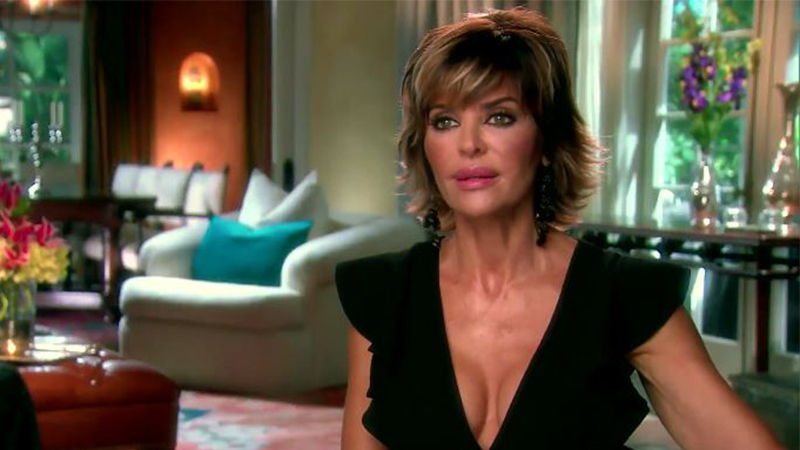 Scientology has divided Hollywood. Some, like Tom Cruise and John Travolta, are vocal practitioners. Others, like Leah Remini, have spoken out about their escape from the controversial religion.
And Lisa Rinna unsealed her famous lips to reveal she wouldn't convert years ago.
The Real Housewives of Beverly Hills star talked about taking an acting course early on in her career during an episode of Lunch with Bruce.
"It was a great class, I loved my teacher, I didn't know what I was doing but I started to learn how to act. It was at the time run by Milton Katselas, who was a big Scientologist. I had no idea," she said.
"So that's like sort of a little picking ground for the young actors," Bruce Bozzi replied.
"Well, yes! And it was run in a Scientology way, which I had no idea. I mean, I ended up getting free classes because I became the treasurer, and I got a job so I could get free classes, but it was a Scientology-based system, so by the time I wanted to leave class and go study with Joanne Baron, which was a different technique … they did this whole head-trip on me," she said. "This whole like really, brainwash thing."
"Like sit you down alone in a room?" The Palm restaurateur asked.
"In an office, in a room and like tried to get me to stay and did all these really strange things to get me to stay," she said. "And I was like, 'No! I'm done.'
"No one's gonna make Lisa do anything," Bozzi joked.
"You kind of can't. When I'm done, I'm done. And I was like, 'Thank you very much,' but I had a glimmer of this guilt thing they tried to do on me," Rinna said. "Now, not to say I know enough about Scientology. I just had a little, itty bitty — I don't want to put any judgment  on it, other than I had an experience where they tried to get me to stay, and I didn't want to."
Hear Rinna discuss her "boy toy fling" with a Days of Our Lives castmate and aerobics teaching job in the clips below:
Lunch with Bruce airs Fridays at 2 p.m. ET on SiriusXM Radio Andy (Ch. 102).
For a free 30-day trial, check out http://www.siriusxm.com/freetrial/blog
---
---
---