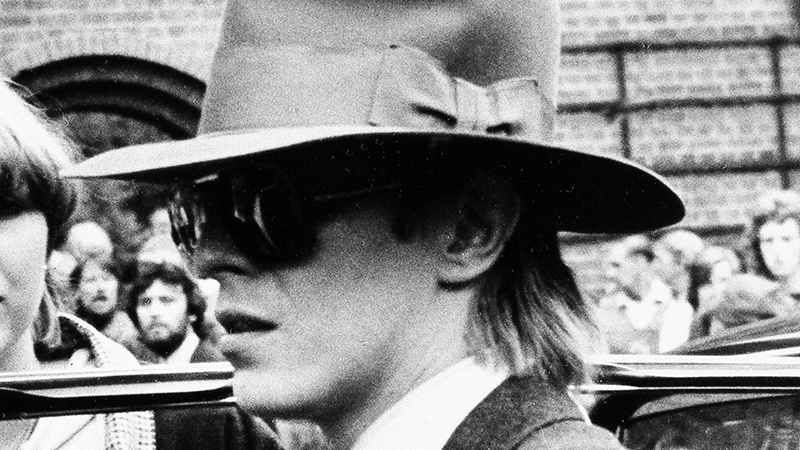 On the one-year anniversary of David Bowie's death, SiriusXM VOLUME (Ch. 106) will air a rare interview between the rock icon and Written In My Soul host Bill Flanagan.
Eighteen years ago, in 1998, Flanagan interviewed the musician of VH1's documentary series LEGENDS.
"I explained to David that we had in the VH1 and MTV vaults hours of interviews with him talking about his albums, his tours, his public life," Flanagan says. "What I needed him to do now was go into his life out of the spotlight: his family background, his struggling days, his friendships with other artists. I needed David to talk about all the stuff he never talked about, including the history of madness and suicide in his family."
Bowie took on the project the way he did everything – with full commitment. He began going through old papers and photos and even wrote full narratives about his life and background which he sent to Flanagan in preparation for their interview.
What followed was an interview with the artist unlike any other. Flanagan's conversation was truly a conversation with the man behind the outlandish costumes and larger-than-life stage presence. The real David Bowie speaking about his real life offstage.
Only about eight minutes of the intimate conversation were ultimately used in the VH1 DAVID BOWIE: LEGENDS documentary. Now, by arrangement with VH1, VOLUME will broadcast a full hour of the interview. Hear David Bowie speaking openly and objectively about his complicated family history, his attitudes toward rock music, his great loves, friendships and more, on this very special edition of Written in My Soul.
This special edition of Written in My Soul airs Tuesday, 1/10, at 1 pm, 8 pm and 11 pm ET.
For a free 30-day trial, check out http://www.siriusxm.com/freetrial/blog
---
---
---