Rand Paul says Dr. Fauci is 'clearly trying to cover' himself after tense exchange
The senator told SiriusXM's Julie Mason that Dr. Fauci is "clearly a partisan Democrat and clearly trying to cover his ass basically. He got involved with this thing and from day one there's been a cover up."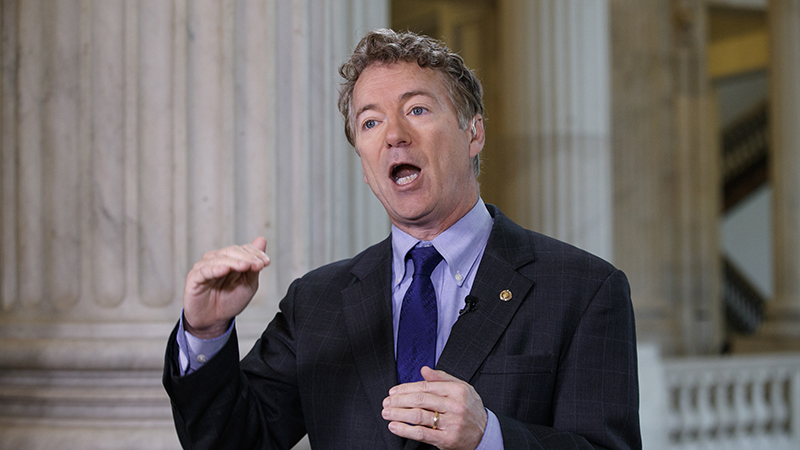 (AP Photo/J. Scott Applewhite)
Earlier this week, Dr. Anthony Fauci, Director of the National Institute of Allergy, and Infectious Diseases, testified before the Senate Health Committee on the Biden Administration's response to the pandemic. Fauci and Senator Rand Paul (R-KY) got into a heated question and answer session.
"What happens when he gets out and accuses me of things that are completely untrue is that all of a sudden that kindles the crazies out there and I have threats upon my life, harassment of my family and my children with obscene phone calls, because people are lying about me," Fauci told the panel.

Paul joined Julie Mason, host of Julie Mason Mornings on SiriusXM's non-partisan POTUS channel, to talk about it. He told Mason that Fauci is "clearly a partisan Democrat and clearly trying to cover his ass basically. He got involved with this thing and from day one there's been a cover up." Hear the full interview on the SXM App here or listen live weekdays from 6-9 am ET on Channel 124.
Paul went on to talk with Mason about his split with YouTube, noting, "Marriage counseling didn't work with YouTube, we had to come to a complete divorce." He cited YouTube taking down his content that cloth masks "don't work" and his assertion that the Wuhan Lab in China "was the source of the virus" were part of his decision to leave the platform.
Paul received two strikes from YouTube, in August and September, over videos the platform said violated its COVID-19 misinformation policy. During his interview with Mason, he said of YouTube "I'm just sick of these people, so I'm going over to Rumble.com."
---
---
---