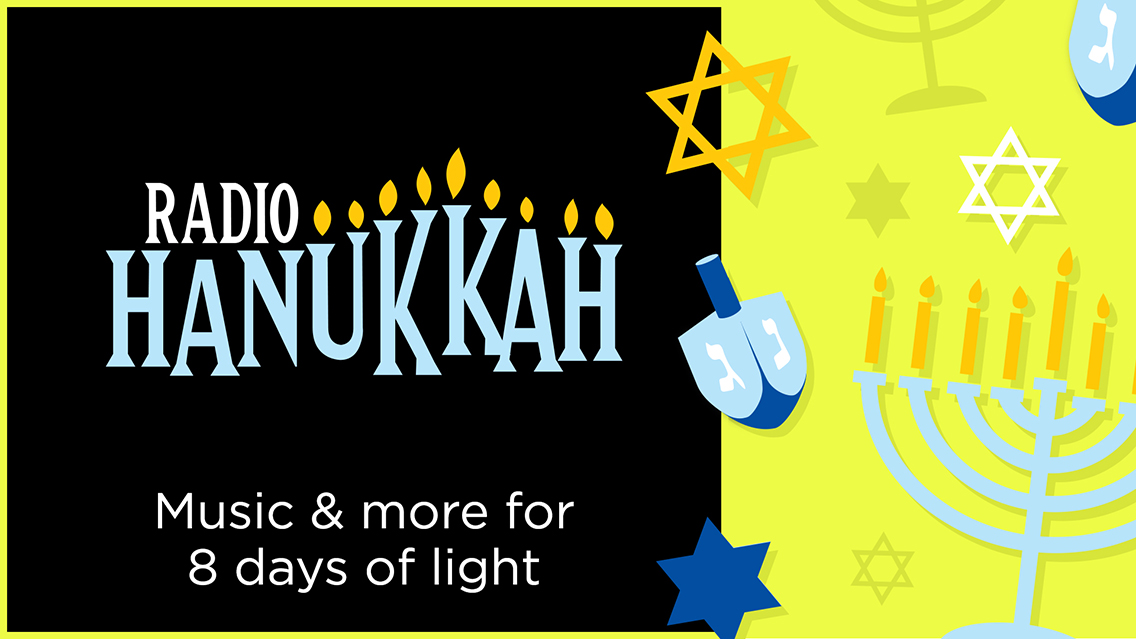 The first night of Hanukkah is this Sunday, December 18, and we have the perfect soundtrack for your celebration. Radio Hanukkah has an extensive collection of contemporary, traditional, and children's music themed around the festival, as well as prayers and daily reflections.

Radio Hanukkah is the perfect accompaniment to the Festival of Lights. You'll find modern Jewish singers like Neshama Carlebach and Stacy Beyer alongside more traditional fare, such as the group Angel City Chorale, who provide beautiful choral arrangements of classic Hanukkah songs.
---
Related: Check Out Our New Holiday Music Channels
---
If you're looking for even more Hanukkah-themed hits while enjoying your freshly made latkes, you can hear singer and rapper Matisyahu's live performance at the SiriusXM studios below.
Listen to Radio Hanukkah (Ch. 638) online or on the SXM App, and have a very happy Hanukkah!
---
---
---