Rachel Maddow on why Clinton stands out: 'She's more like a president than any other candidate'
Is MSNBC journalist Rachel Maddow in awe of Democratic frontrunner Hillary Clinton? Not quite, she told Sandra Bernhard during Friday's episode of Sandyland: "It's fear." "She's intense, and I sort of want to be worthy of the moment," she explained. … Continued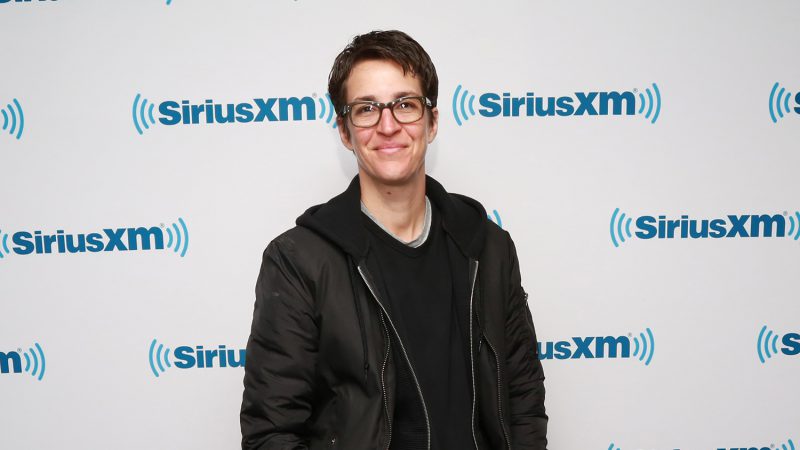 Is MSNBC journalist Rachel Maddow in awe of Democratic frontrunner Hillary Clinton?
Not quite, she told Sandra Bernhard during Friday's episode of Sandyland: "It's fear."
"She's intense, and I sort of want to be worthy of the moment," she explained. "It took me eight years for me to get an interview with her. I did not get an interview with her for the entire 2008 cycle. I tried to get an interview with her many times, including offering to go to war zones with her when she was secretary of state. I would have done anything. It wasn't until pretty far into the cycle this year that finally she would consent to be interviewed by me, and I always assume it's the last time, so I think what you're seeing is my intensity of like, 'I must get the most out of this moment.' And I'm always trying to ask her something that I really don't know how she's going to answer."
"She looks really intently with me when I'm asking her a question, because she doesn't know where it's going. And she knows it's something she hasn't been asked before. She has really, really, really bright blue eyes, and she like tractor-beams you," she added with a laugh.
Maddow, 43, had moments like that while moderating a town hall with Clinton, 68, on Monday. On Sandyland, she pinpointed what she believes sets Clinton apart from other politicians.
"The one thing I will say that's totally different about her than other candidates I have interviewed is that she's more like a president than any other candidate," she said. "When you talk to her, it is like you are interviewing somebody who is already president. She talks the way that [Bill] Clinton did when he was president. She talks the way that Obama does now that he's president. There's something about her experience that makes her basically behave in a presidential manner."
Sandyland airs weekdays at 12 pm ET on SiriusXM Radio Andy (Ch. 102).
---
---
---