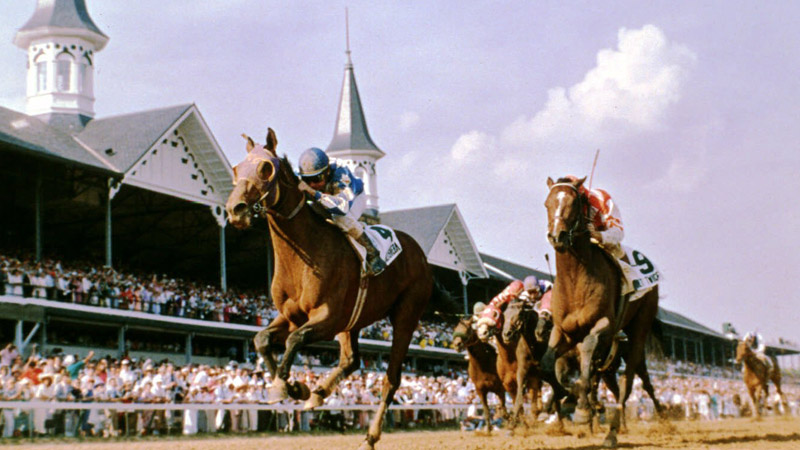 Alysheba, with Chris McCarron in the saddle, heads for the finish line ahead of Bet Twice, right, to win the Kentucky Derby on May 2, 1987 at Churchill Downs, Louisville, Ky.
The 143rd running of the Kentucky Derby is running out of the gates on SiriusXM this weekend, and we're here to prep you for all the pomp and circumstance of the first leg of the "Triple Crown."
SiriusXM will offer nationwide coverage of the Derby, including 11 hours of programming from Churchill Downs on race day, Saturday, May 6. Coverage begins at 8 am ET with a live edition of Horse Racing Radio Network's "Equine Forum" show on Sirius Ch. 219, XM Ch. 206 and Internet Ch. 964. After that, flip over to SiriusXM RUSH (Ch. 93) for our very own "Down the Stretch" hosted by Dave Johnson and Bill Finley. Undercards will air live starting at 2 pm, followed by the Derby at 5 pm.
Now that you know where to catch the race, find out how much you know about the Kentucky Derby with our quiz! (Hint: The info above may help you with the last question.)
Catch the race action on SiriusXM RUSH, Ch. 93.
---
---