Arians: With Mathieu's switch to nickel corner, 'we'll see the Honey Badger of old'
There wasn't a whole lot of deep thought or discussion before the Arizona Cardinals moved Tyrann Mathieu from safety to nickel cornerback. As coach Bruce Arians explained to Alex Marvez and Bill Polian on Late Hits, all it took was … Continued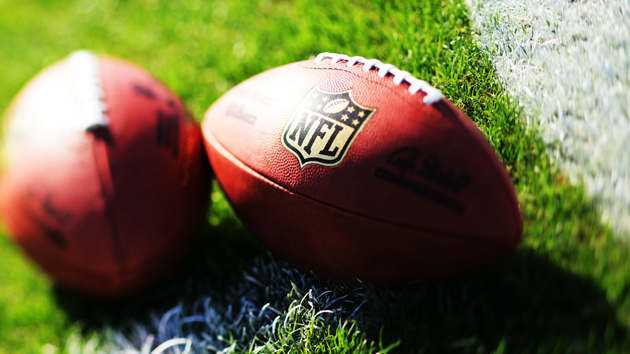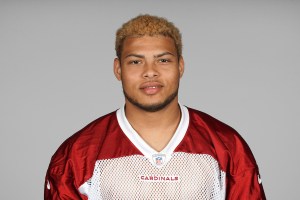 There wasn't a whole lot of deep thought or discussion before the Arizona Cardinals moved Tyrann Mathieu from safety to nickel cornerback.
As coach Bruce Arians explained to Alex Marvez and Bill Polian on Late Hits, all it took was a brief conversation with Mathieu.
'OK, baby, you're in'
"The thinking was, he told me, 'I'm playing,'" Arians said. "I said, 'OK, baby, you're in.' And it's as simple as that."
Arians said Mathieu wasn't "really" ready to fill the spot in the Cardinals' last game, a 33-21 victory against San Francisco on Oct. 6.
'Can't lead in the deep third'
"He got picked on a play that he normally defends for a touchdown when he didn't get quite outside far enough in man-to-man coverage," the coach said. "But it was a step forward. And Ty is a leader on our football team. He said, 'Coach, I can't lead back there in the deep third. I need to get into the fray.' And I said, 'If you're ready, you let me know and I'm all for it.'
"When he's healthy, he can do so much as far as a blitzer, a cover guy — everything he has as a football player. His instincts are so unbelievable. So I'm anxious now with a week, 10 days (since the last game), he's just going to get better. And I think as the season progresses, I think we'll see the Honey Badger of old."
Rivera: Panthers' players trying to do too much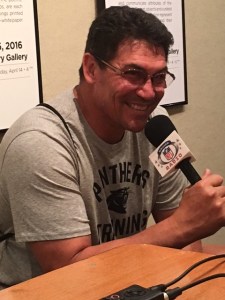 One of the major problems Carolina Panthers coach Ron Rivera saw in his team's 17-14 loss against the Tampa Bay Buccaneers Monday night was too many players trying to do too much.
He saw it in all phases, and he witnessed the damaging results.
'Play within the confines of what we're trying to do'
"That's the key is do your job," Rivera told Jim Miller and Pat Kirwan on Movin' The Chains. "Play within the confines of what we're trying to do, whether it be on offense, defense or special teams.
"If it's defense and we're playing run-gap control, play your gap. Because what happens is, inevitably, you'll get out of your gap trying to make a play. (The quarterback) gets rid of the ball, it cuts back to your gap. Whether you're a running back or a quarterback or receiver and you're trying to do something extra, to get that little extra, you lose the ball.
'Maintain focus, discipline'
"So it's important that you maintain your focus, you maintain your discipline and you do your job."
Quinn: Falcons 'heck of a lot different' than club that collapsed in '15
A year ago, the Atlanta Falcons began the season 6-1 before suffering a collapse that led to an 8-8 finish.
After Sunday's 23-16 victory against the Denver Broncos, the Falcons are 4-1. And coach Dan Quinn thinks this year's club has what it takes to avoid another disastrous finish.
'Went through some painful lessons'
"What I can say is that we're a heck of a lot different from last year's club to this year's club," Quinn told Jim Miller and Pat Kirwan on Movin' The Chains. "I would say we certainly went through some painful lessons in some of the losses that we had. And those ones didn't get unnoticed or the experience that you learn from.
"But what I can say is this group has a real mental toughness and resiliency about them. They love to battle, they love to fight, competing for one another. I think that's probably the difference from the 2015 team to the 2015 team, is how tight and close this group is, how hard they want to play for one another.
'New team, new year, new group'
"We certainly learned from those lessons, but I do feel like new team, new year, new group. But we have the better understanding of how to reset better after wins and get right back to the process."
---
---