Queen's iconic music & live performances will rock you on their new SiriusXM channel
For a limited time, tune in and rock out to Queen's biggest hits from their over 40-year career, as well as their iconic 1985 Live Aid performance.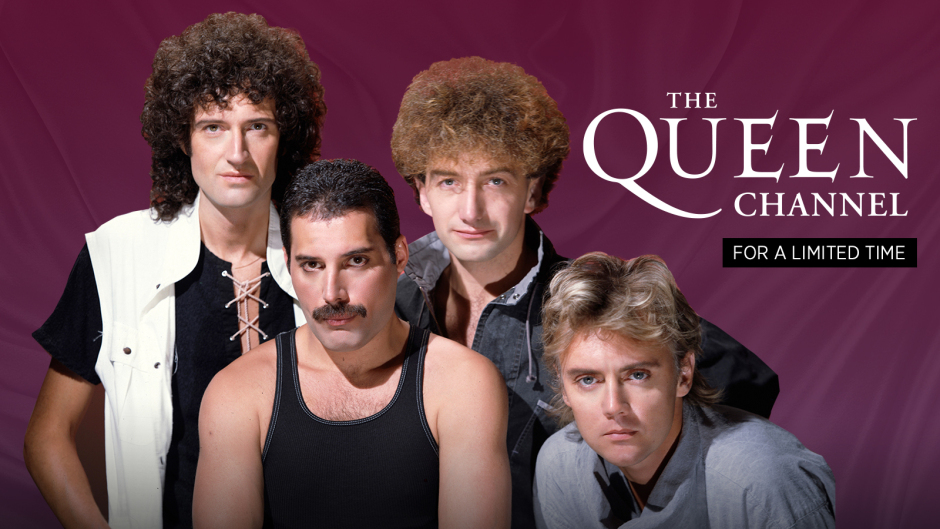 For all the Queen fans wondering if a wall-to-wall channel of the band's hits, live performances, and more is real life, the answer is yes. As of Wednesday, July 15, hear more than just some background noise when The Queen Channel launches on SiriusXM.

The Queen Channel encompasses the legendary band's sterling song craft, virtuoso musicality, outrageous glamour, and colossal spectacle by showcasing over 40 years of musical material. This includes songs spanning the band's career as they evolved from colleges and clubs around London to worldwide acclaim — including their iconic performance at Live Aid in 1985. Plus, hear music and entertainment royalty pay tribute, including Foo Fighters' Dave Grohl and Taylor Hawkins, Paul Rodgers, and Catherine Zeta-Jones as they Guest DJ playing some of their favorite Queen songs. The Queen Channel is available on the SiriusXM app in the Rock category.
SiriusXM has launched our latest collection of exclusive radio channels dedicated to iconic musicians, including brand-new channels from Beastie Boys, Bob Marley, Coldplay, Michael Jackson, and Queen, plus the return of The Prince Channel, which are available through Thursday, August 13 on the SiriusXM app, internet-connected devices, and smart speakers in your home. We've collaborated with these legendary artists and their teams to create unique, hand-crafted radio channels that listeners and fans will find nowhere else. Click below to stream all six channels.

For information on these new music channels dedicated to iconic artists, head over to siriusxm.com/newchannels.
---
---
---