President Obama: 'I don't think there's ever been someone so qualified to hold this office.'
President Obama has endorsed Hillary Clinton for president. Clinton's team released a video where the president praises Clinton for her historic campaign to become the presumptive Democratic presidential nominee. This endorsement comes just hours after the president met with Clinton's primary challenger Sen. Bernie … Continued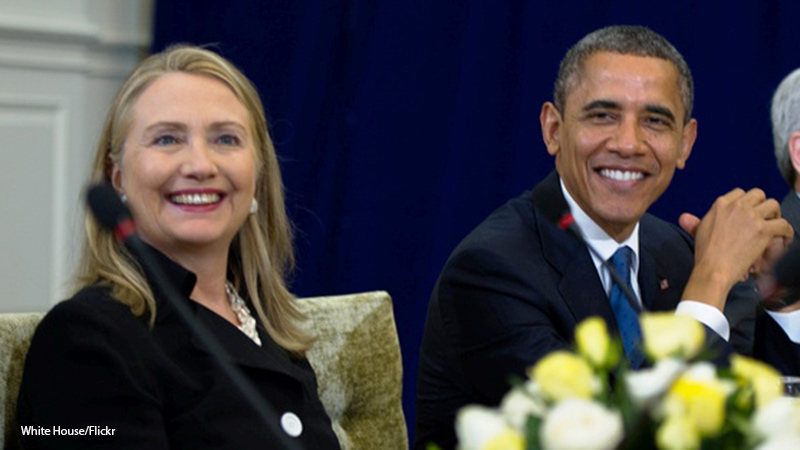 President Obama has endorsed Hillary Clinton for president. Clinton's team released a video where the president praises Clinton for her historic campaign to become the presumptive Democratic presidential nominee.
This endorsement comes just hours after the president met with Clinton's primary challenger Sen. Bernie Sanders at the White House. Sanders said following the meeting that he plans to participate in Tuesday's final primary, which will be held in Washington, D.C.
In the video, Obama thanked Sanders for bringing attention to issues important to all Americans such as "economic inequality and the outsized influence of money in our politics."
Following the D.C.'s primary, Obama will hit the campaign trail appearing with Clinton in Green Bay, Wisc. on Wednesday.
"I am fired up and I cannot wait to get out there," Obama said in the endorsement video.
Follow SiriusXM's coverage of the 2016 election on POTUS (Ch. 124), Patriot (Ch. 126) & Progress (Ch. 127)
---
---
---