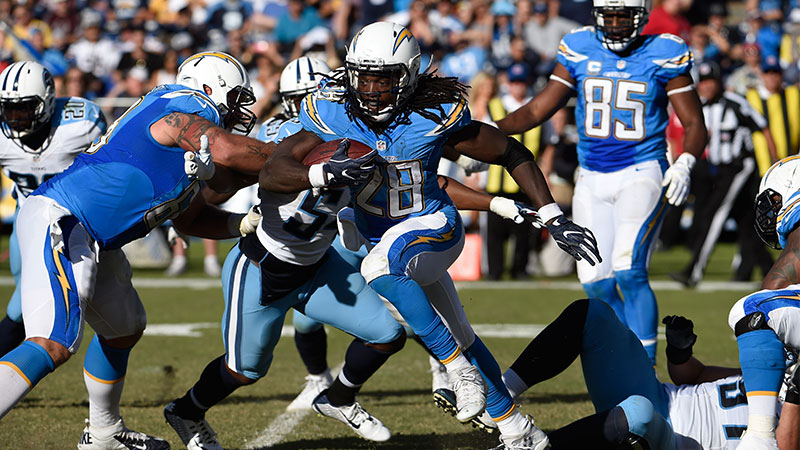 The Power 12 rolls along into the NFL's Week 10 with the Dallas Cowboys atop the NFC and with the New England Patriots still large and in charge in the AFC. Dallas faces the struggling Steelers on the road this Sunday, while the Pats host the Seattle Seahawks in what should be one of the biggest games of the season. Of course, you can catch those games and ALL of the Week 10 NFL action on SiriusXM NFL Radio. This week's SiriusXM NFL Radio voters were: Brady Quinn, Bruce Murray, Gil Brandt, Alex Marvez,  James Lofton, Jim Miller, Pat Kirwan and Brian Lauvray.
NFC
Dallas
Coming off what amounted to a scrimmage against the still winless Cleveland Browns, Dak Prescott and crew now face Cleveland's divisional mates, the Pittsburgh Steelers. While the game is at Heinz Field and Pittsburgh is downright thirsty for a win, Dallas hase proven over and over to be a formidable road team this season and that shouldn't change this week.
Atlanta
The Falcons take on the once undefeated Philadelphia Eagles this week. While Jim Schwartz still deserves consideration for a pay raise, his Philadelphia defense has absolutely taken a step back in the past month. A bad, bad sign for Philly fans with Matt Ryan and Julio Jones rolling into town.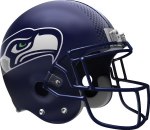 Seattle
The surrealism of Richard Sherman getting fined for his hit on Dan Carpenter in the Monday Nighter, while the game officials received not even a chiding from the league is hilarious. Here's to Sherman taking a pick to the house this weekend against the Patriots.
New York Giants
What does anyone make of this New York Giants team? 5-3 with losses to Minnesota in the Vikings new Terror Dome, a lackluster loss/effort to Aaron Rodgers at Lambeau and a weird loss to Washington at home. The Giants are finding ways to win the games they should and might be halfway decent, not Super Bowl decent (sorry, tri-state region), but decent enoguh to be a wild-card team? Sure.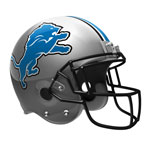 Detroit
Speaking of teams that are tough to figure out, the Lions have been equally impressive and confounding this season. Inspired wins against Minnesota, Indianapolis, Philadelphia, Washington. Galling losses to Tennessee and the lowly Chicago Bears? Matt Stafford has been inredible in keeping these Cardiac Cats in every single game thus far. No small feat sans MegaTron.
Washington
More or less here as a default measure than any real vote of confidence, Washington's shown modest signs of life the past few weeks before their bye in Week 9. Now they host a Minnesota team that's hungry for a win after last week's shocking home defeat to the Lions. This game is a coin-flip essentially (will Minnesota's offense not screw things up? Will Washington's defense not screw things up?) but could be an interesting preview of a wild-card weekend game. Yes, we're already talking playoffs, Jim Mora.
NFC Fantasy Spotlight, David Johnson, RB, Arizona
David Johnson has been a one-man wrecking crew thus far this seasaon. Leaving defenses that are far mightier than the Niners' into heaping, smoldering piles of rubble. If you have DJ on your roster lock him in the starting lineup this weekend against the sad San Francisco defense in what should be a romp for the Red Birds out in the desert.
AFC
New England
Tom Brady is playing like a man possessed this season. He is having what's arguably his greatest statistical season (if extrapolated for 16 games, natch) and is now facing a bruised and depleted Seahawks' defensive front seven. While the 'Hawks' secondary will still make Brady work for his yardage, I fully anticipate New Enland to defeat Seattle in what should be a high-scoring rematch of Super Bowl XLVIIII.
Oakland
Following their national coming-out party against the Broncos on Sunday Night, the Oakland Raiders have the bye this week. Oakland's impressive win over Denver gives them sole possession of first place in the woolly AFC West. Up next in Week 11 for the Raiders? A "home game" down in Mexico City against the Houston Texans as part of the NFL's International Series.
Kansas City
Right on the heels of the Raiders in the AFC West? The romping Kansas City Chiefs who now face a rebounding Carolina Panthers squad hungry to claw back into the NFC's playoff scene. KC is getting Spencer Ware back this week and that should make things a little easier for Alex Smith as he lines up against this nasty Carolina D on the road.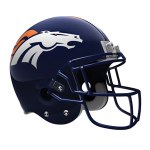 Denver
The Broncos are 6-3 and sitting in third in the AFC West. The team is great, maybe a smidge worse than their Super Bowl campaign from a year ago, and yet they're in third place in the NFL's most competitive division.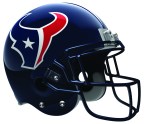 Houston
No one will be confusing the AFC South for the league's most competitive division this season, but the Texans seem to have found a winning combination of defense and clock-control running that will serve them well in the banana republic that is the AFC South.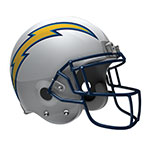 San Diego
Not just placed to emphasize how truly great the AFC West is this season, San Diego, behind Melvin Gordon and the always underrated Phil Rivers, are playing at a very high level. The Bolts will very likely not make the playoffs this year, but damn if they aren't a highly entertaining offense that can drop 30+ on any team at any moment.
AFC Fantasy Spotlight: Melvin Gordon, RB, San Diego
Melvin Gordon is white-hot. Having torched the Broncos and Titans in back-to-back weeks, the Wisconsin product now faces a juicy home date against the soft Miami Dolphins run defense. Gordon at this point is an RB1 who you probably nabbed off the waivers or drafted at an RB3 price. Nicely done.
(AP Photo/Denis Poroy)
---
---