Post Malone Performs Live and More on 'The Howard Stern Show': Stream
The genre-bending superstar performed an Alice In Chains cover and more.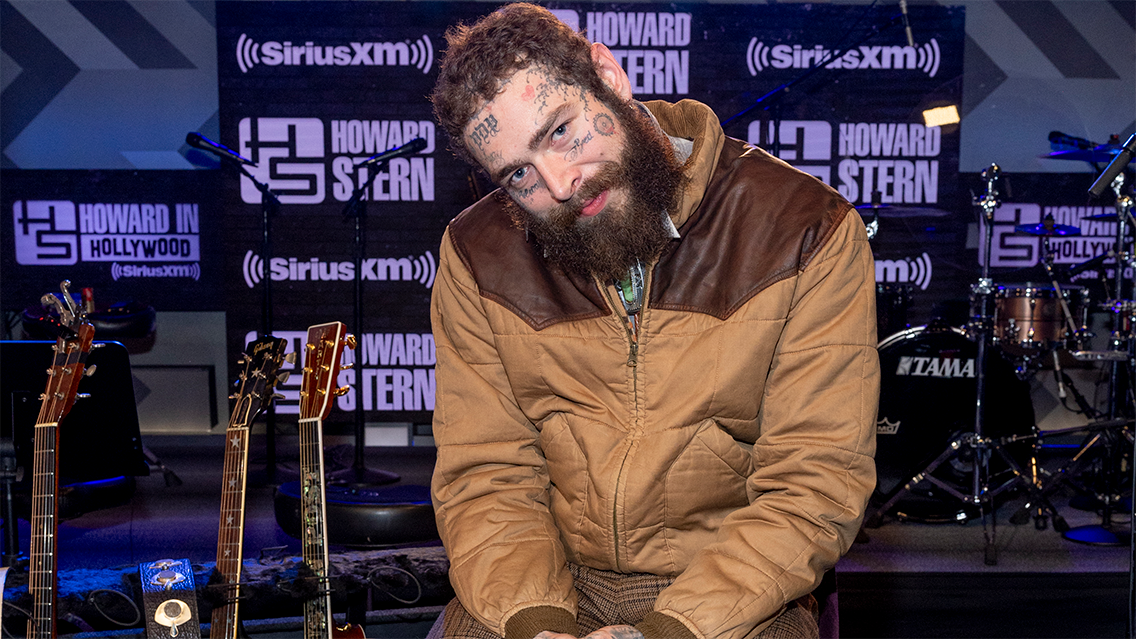 Post Malone performed live and sat down with Howard Stern and Robin Quivers today (October 17) on The Howard Stern Show.
---
Watch or hear Post Malone's performance & interview on the SiriusXM App & web player
---
During the show, the 28-year-old genre-bending superstar performed a cover of Alice In Chains' "Them Bones" and his song "Landmine" from his 2023 album Austin. He also revealed why he referenced Bon Scott in his hit "Rockstar," discussed his childhood, delved into his song "Don't Understand," reflected on his face tattoos, dished on the secret to his weight loss (hint: it's not Ozempic), and much more.
"["Don't Understand" is about] someone specific, but to also everyone at the same time," Post Malone, whose real name is Austin Richard Post, said.
Additionally, the singer shared that Taylor Swift – who's in the news nonstop with her boyfriend Travis Kelce while breaking records with her Eras Tour movie – told him his song "Better Now" is "f—ing amazing." He also revealed he had to get a Kansas City Chiefs tatt after losing a bet with Kelce and the team's star quarterback, Patrick Mahomes.
Post Malone is no stranger to The Howard Stern Show. In 2022, he joined the show and confirmed that he just had a baby daughter. Additionally, Post Malone told Howard about writing lyrics on the toilet, covering Nirvana, and his past struggles with alcohol.
The appears just came days after legendary Rolling Stones guitarist Keith Richards made his Howard Stern Show debut.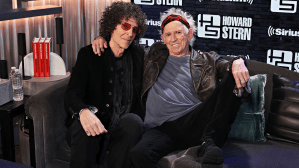 Check out more of Stern's recent interviews with Arnold Schwarzenegger, Demi Lovato, and others.
---
---
---