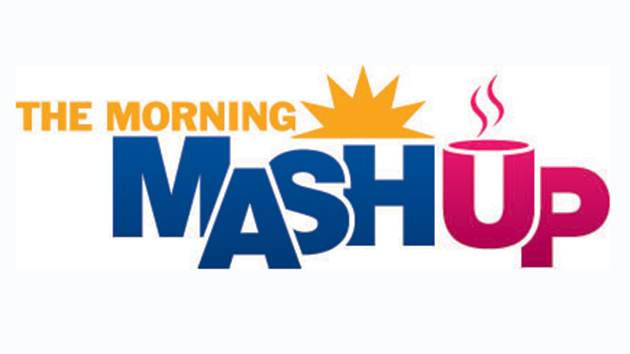 The long weekend is over, but we have a lot to look back on as tons of celebs stopped by to hang out with Hits 1's The Morning Mash Up crew in Los Angeles ahead of last night's Grammy awards.
First off, Selena Gomez weighed in on Kanye West's controversial verse about her bestie Taylor Swift.
"Everybody has their own opinion," she noted. "You know, at the end of the day you can just do what you do. She's killing it and kind of always has been."
She went on to talk about her Instagram photo with Brad Pitt, joking "I think it's getting framed as we speak."
Next up, Tori Kelly talked about her Grammy nomination and whether she gets recognized while traveling. She also dished on her upcoming role as an advisor on The Voice, noting that she'll be working for "Team Adam."
Then Meghan Trainor, who won Best New Artist at the Grammys, stopped by and recalled how she first heard about the nomination.
"Obviously I was hoping for it, and I remember my team would say like, 'Hey you might get it who knows' and I'm like, 'Ehh shut up, nope.' And I actually wasn't paying attention to the days. I had no idea what day it was, and I was really stressed out about something else, so my team didn't warn me about it because they knew I wouldn't sleep at all. And then they woke me up to it like Christmas," she said.
Newcomer Daya, whose single Hide Away is making its way up the Weekend Countdown Chart, also come through and chatted about the shows she's been binge watching recently, noting that she prefers "the funny quick shows" such as Friends and Parks and Recreation.
Hailee Seinfeld also made an appearance on the show and talked about her new single Rock Bottom, which features "your new favorite band," DNCE.
"I'm so excited. They really are truly one of my favorite bands and like the best people in the entire world, and I'm so excited to have them featured on my single," she said of the band. "When you hear it, I hope you love it as much as I do. It's coming soon!"
Speaking of DNCE…
Joe Jonas, Jack Lawless, Cole Whittle and JinJoo Lee came through the Los Angeles studios as well and dished on how their infectious song "Cake By The Ocean" came about.
"We were working with some producers from Sweden, and they kept confusing the drink Sex on the Beach with Cake by the Ocean, and the song was kind of created from there," Jonas explained. "It has embodied the EP, us as a band, and it's now hopefully slowly becoming people's favorite song out there.
They also made predictions for the new season of Game of Thrones, one of their favorite shows to binge watch.
Finally, long-time friend of Hits 1 Demi Lovato paid a visit to the studio ahead of her impressive Grammy's performance, where she dished on her upcoming Future Now tour with Nick Jonas, who she joked is her "twin brother but not crazy."
"We've been really good friends for a long time now, but it's all about the moment, and where we are at in our careers now is just the next level," she said. "We own a record label together, our music is doing well, so it makes perfect sense for us to tour together."
Plus, relive all the celebrity editions of Marshmallow Mash Up below, including champion Hailee Seinfeld's, who was able to fit seven marshmallows in her mouth.
Catch up with all the Morning Mash Up madness on their Tumblr!
For a free 30-day trial, check out http://www.siriusxm.com/freeTrial.
---
---
---