Be a Guest DJ on Pop2K's 'My Top 8'
My Top 8 on Pop2K is where you take over and play your favorite tunes from the 2000s. Whether it's pop, emo, or hip-hop, you curate the throwback soundtrack that made your Discman bump and your MySpace page jump! Listen to episodes … Continued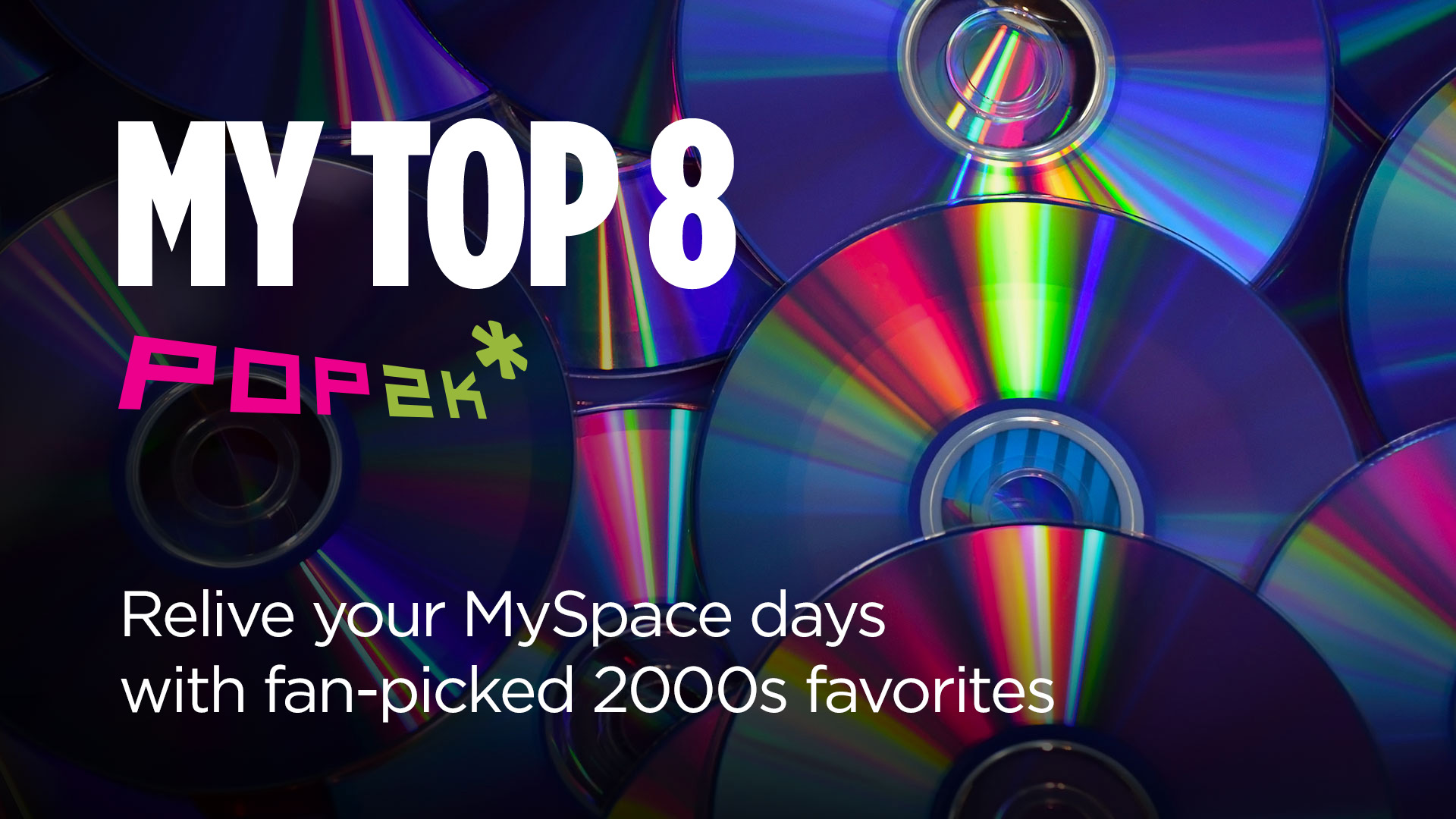 My Top 8 on Pop2K is where you take over and play your favorite tunes from the 2000s. Whether it's pop, emo, or hip-hop, you curate the throwback soundtrack that made your Discman bump and your MySpace page jump!
---
Listen to episodes of My Top 8 anytime on the SiriusXM App
---
Fill out the form below for your chance to have your favorite 2000s songs played on the air.
Can't view the form? Please click here.
By submitting your Guest DJ voice work and song selections, you agree that you are granting Sirius XM Radio Inc., and any of its respective licensees, affiliates and assigns (collectively the "Licensed Parties") the royalty-free, irrevocable, sublicensable, worldwide right to use, record, broadcast, create transcriptions, film, copy, edit, modify and exhibit your name, appearance, recording, image, voice, conversation, likeness (collectively the "Materials") in whole or in part, as part of the Licensed Parties programming and for advertising, and promotional marketing purposes as solely determined by the Licensed Parties, in any and all media now known or hereafter invented in perpetuity. You represent that you have all rights in and to the Materials and that the use thereof will not infringe upon or violate the intellectual property or privacy right of any person or entity and agree to release and indemnify the Licensed Parties and its officers, employees, agents and designees from any and all claims known and unknown arising out of or in any way connected with the rights granted and representations made herein. You understand and agree that the Licensed Parties are under no obligation to make any use of your Materials. Any information provided as part of your Materials will be used in accordance with the Sirius XM Privacy Policy available at www.siriusxm.com/privacy
---
---