Stephen Jones: Having Prescott 'takes some of the sting away' from Romo's injury
Cowboys EVP, CEO, Director of Player Personnel The NFL doesn't allow you to wallow in your sorrow. You lose your starting quarterback, you move on. The Dallas Cowboys have done it before after Tony Romo was injured. They're doing it … Continued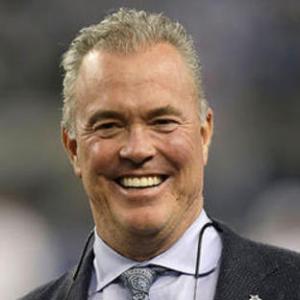 Cowboys EVP, CEO, Director of Player Personnel
The NFL doesn't allow you to wallow in your sorrow. You lose your starting quarterback, you move on.
The Dallas Cowboys have done it before after Tony Romo was injured. They're doing it again. And they're feeling better about it this time, thanks to the fact they have an exciting rookie replacement in Dak Prescott, who has had a sensational preseason.
'Different feel because of excitement' from Prescott
"Obviously, that's a tough deal to overcome," Cowboys executive vice president, CEO and director of player personnel Stephen Jones told Jim Miller and Pat Kirwan on Movin' The Chains. "Any time you lose your starting quarterback, it's a disappointment, but I will say this: It does have somewhat of a different feel because of the excitement that we've had since Dak's come in the door. And, obviously, had a heck of a six months here since he came in back in May and has just done a great job at every corner and certainly takes some of the sting away.
"And, at the end of the day, we really put this football team together — offensive line, running backs, receivers, tight ends — to optimize Tony Romo. And I think Dak will be the beneficiary of that. Hopefully, we'll help him in terms of his journey here in the first part of the season."
'Rare intangibles and leadership skills'
Jones has liked plenty of what he has seen from Prescott beyond what he has done in preseason games. He also studied him closely at Mississippi State, from where the Cowboys made him a fourth-round draft pick, and through offseason and preseason practices.
"First of all, he's got very rare intangibles and leadership skills," Jones said. "From the day he walked in the door, he's had an insatiable appetite to learn football. Football's the most important thing to him. It's real important to him that he has success. He's put down his social life, he's put down endorsements, he puts down things that a lot of these young people like to do and he's totally one hundred percent focused.
'Has a lot of Brady's qualities'
"I know Mike Woicik, our trainer, said, 'Hey, I don't decide how they play on the football field; I just try to get them prepared and see how they interact with the team.' And I want you to take this for what it is, but he said, 'Obviously, I'm not saying he's Tom Brady on the field, but off the field he certainly has a lot of his qualities.'
"So that was something from the get-go that we just said, 'Hey, we may have something here, let's see how it translates on the field.' And then, of course, it is preseason. Everybody knows what preseason is. Success in the preseason isn't necessarily going to translate to the regular season, but he has passed some tests out there and it hasn't been too big for him. And at the end of the day, he's gained respect from the first group of guys — the first-team offensive line, which he's gotten to go with quite a few times here in this preseason — because believe it or not, we were managing Tony and he hadn't gotten a lot of reps and he got those with the first unit."
'Next big box is against Giants'
Step by step, Prescott is showing he has what it takes, but there are many more steps to go.
"There's so many things that you look for when you start to bring along and develop a young quarterback that he brings that really check the box every time he gets the opportunity to check it," Jones said. "Obviously, the next big box is when he steps out on the field in the regular season against the Giants. It doesn't get any bigger than that."
Carr: If current Raiders played '14 team, 'it wouldn't even be close'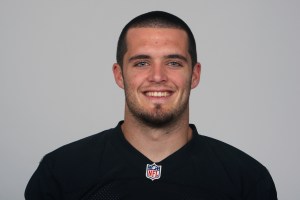 For Derek Carr, the 2014 season seems like ancient history.
He was a rookie quarterback for the Oakland Raiders then, still feeling his way in the NFL but making strides along with the rest of his teammates.
'Night and day' difference
Now, Carr firmly believes that everyone on the Raiders has progressed to the point where they can be highly competitive.
"I feel really good about it, I do, I really do," Carr told Bill Polian and Bruce Murray on the SiriusXM Blitz. "Where we were and where we're at now is night and day. It's not even close. I feel like if we played that team that I was on a couple of years ago, it wouldn't even be close.
'Can compete against everybody'
"We're making the right steps in the right direction. Obviously, you never want to project anything, but we believe in our hearts that we can go out there and compete against everybody. We like our chances. We know that we've got a long road ahead of us, but a lot of hard work goes into that and we're looking forward to it."
Polian: 'Silver lining' for Cowboys is seeing if Prescott is long-term answer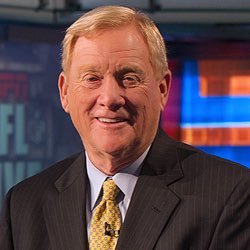 Bill Polian
Bill Polian sees a "silver lining" in Tony Romo's back injury, which reportedly will keep him out until at least the sixth week of the season.
The timetable, as Polian pointed out while co-hosting with Bruce Murray on the SiriusXM Blitz, gives the Cowboys the chance to find out whether they have a long-term answer in rookie Dak Prescott.
'Legitimate longevity concerns' with Romo
After suffering his second back injury in two years, Romo's long-term future is a question mark, Polian said.
"You've got three major injuries to him (including a broken collarbone last season) in recent years," the former general manager said. "So that's a legitimate concern. It may well be that you have the quarterback of the future there right now in Dak Prescott. The silver lining in that cloud is, by week five or six, you'll know. You'll know whether or not if he's the guy.
By week five-six, 'you'll know' on Prescott
"And if he is, then the world is their oyster. If he's not, then you have to begin to think about who may be the guy going forward because there are legitimate longevity concerns. I'm not speculating on Tony's health now, because I have no knowledge of what it is. Just simply based on actuarial tables, and his age, 36 and three major injuries, you have to begin to say, 'This is a concern, we've got to acknowledge it.'
"They may not acknowledge it publicly, but privately, you have to acknowledge it. And any club would, not just the Dallas Cowboys. Any club in that same position would. Bottom line, we'll find out if Dak's the guy or not."
---
---