Discover your new favorite star-studded, thought-provoking & nail-biting podcasts
Overwhelmed by the seemingly endless podcast titles that are out there? Let us be your guide.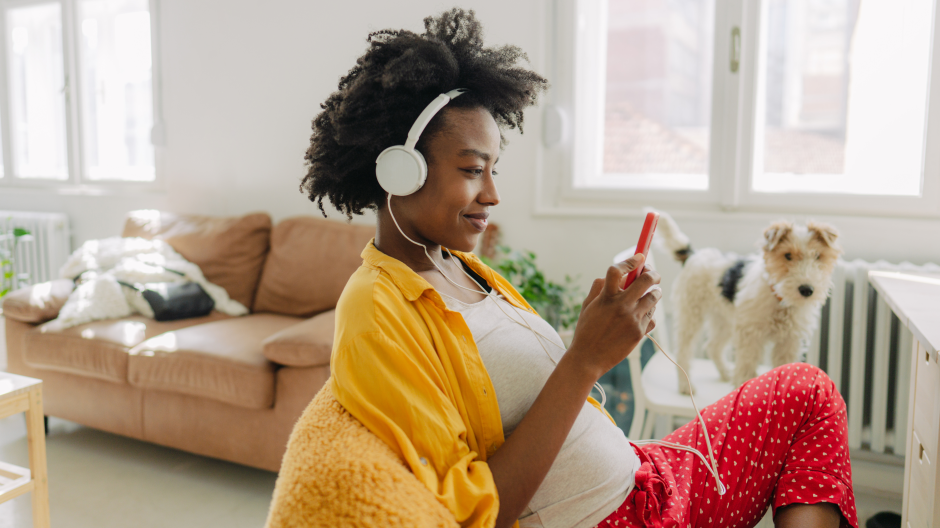 If that new year's resolution to read more books has already fallen by the wayside, it's not too late to pick up a new podcast instead (since simply pressing play is inherently easier than thumbing through a novel). While the podcast bubble continues to grow, with a series (or, more likely, multiple) existing about virtually any given topic, it can be overwhelming to sift through them all. To expand your listening horizons, check out some of our relevant recommendations based on some of the biggest pods around.
---
Related: Explore the origins of T'Challa in the new Black Panther podcast series
---
If you like… WTF with Marc Maron
Try…
Storytime with Seth Rogen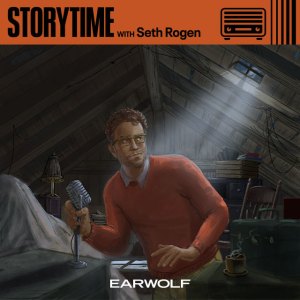 WTF captures the personalities of a slew of comedians, actors, directors, writers, authors, musicians and more in conversation with stand-up comedian Marc Maron. Storytime with Seth Rogen features beloved actor, comedian, writer, director, entrepreneur, philanthropist, stoner and pottery master Rogen at the helm of a pod all about — you guessed it — stories. But it's not the multi-hyphenate's stories that are being told, but rather those of his guests, with each episode playing like a miniature documentary. rom a near-death grizzly bear fight in remote Canada, to a life-altering celebrity encounter in a movie theatre, to the revelation of a family secret, Storytime starts with Seth's curiosity about people and the world, and always ends up in an unexpected place.

If you like… Call Her Daddy
Try…
Lovers and Friends with Shan Boodram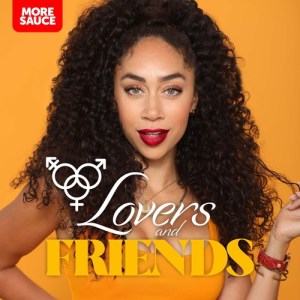 When it comes to sexually liberating points of view and woman-centric advice, Call Her Daddy often comes to mind. For an alternative to both Call Her Daddy and to the dry, uninformed sex education you probably grew up with, check out Lovers and Friends with Shan Boodram. Lovers and Friends showcases people at their most vulnerable and honest for the sake of providing the most candid stories and intimacy tricks around. Whether you're learning to love your naked body or trying to be a boss in the sheets, sexologist Boodram has you covered (no pun intended) with no-holds-barred conversation.

---
Related: Check out the best sex and dating podcasts on SiriusXM
---
If you like… Serial
Try…
The Deck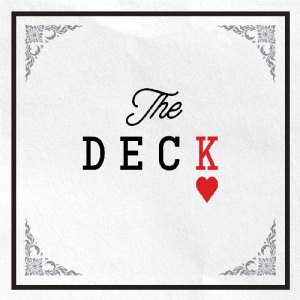 In 2014, Sarah Koenig's dulcet tones alongside the story of Hae Min Lee's murder captivated the nation in a time when podcasts weren't nearly as mainstream as they are today. And though there hasn't been another season of Serial since 2018, countless other investigative stories remain to be told; on The Deck, Ashley Flowers (of Crime Junkie fame) dives into some of America's coldest cases that have led investigators to a dead end, leaving them no choice but to show their hand in the hopes of getting killers to fold. Hear the weekly episodes inspired by the investigation tactic of cold-case playing cards as they shine a much-needed light on victims that investigators have desperately sought to bring justice to for decades.

If you like… Dissect
Try…
Shattering Gleam
Dissect has a track record of thorough analysis dedicated to some of music's most-loved albums, including Mac Miller's Swimming, Frank Ocean's Blonde, Beyoncé's Lemonade and beyond. For music fans seeking more than just an infectious beat, tune in to Shattering Gleam, which pulls apart the relationship between music and gender and the types of social revolutions that happen in the studio with artists from Judas Priest to Britney Spears. While the pod skews more into the pop realm, any deep-diving audiophile is sure to enjoy.

---
Related: Check out SiriusXM's newest podcasts here
---
If you like… Code Switch
Try…
All Music is Black Music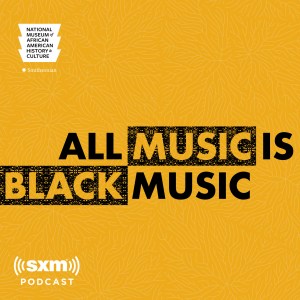 Hosted by journalists of color, Code Switch has become a beacon for invaluable and informative conversations about race and its impact on essentially everything in the world around us. And that includes pop culture and history. Similarly on the pop culture and historical fronts, All Music is Black Music tells the stories of Black musicians and cultural creators who have shaped today's trends, styles and genres beginning with an artifact from the Smithsonian's National Museum of African American History and Culture collection. The podcast is hosted by Selema Masekela with narration by  NMAAHC's Dr. Dwandalyn Reece and features guests including Vic Mensa, D-Nice, Kelly Rowland and more.

---
---
---