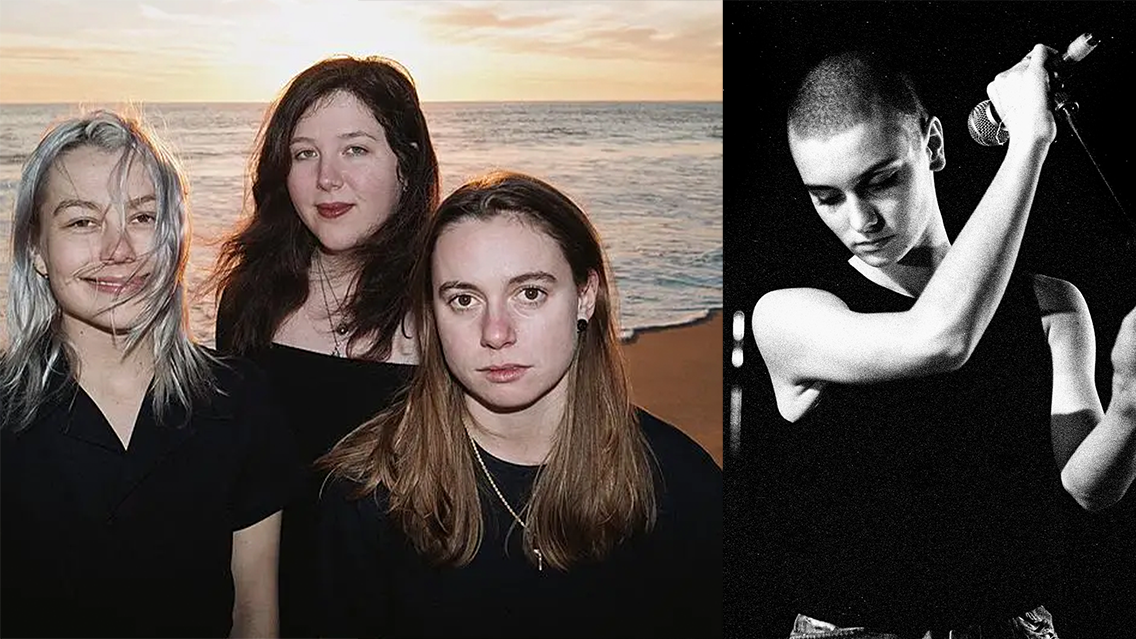 Since 2017, Phoebe Bridgers – indie music star and host of SiriusXM's Saddest Factory Radio – has released annual holiday covers. For this year's, she enlisted her boygenius bandmates, along with the Irish folk duo Vagabonds, for a special tribute to the late Sinéad O'Connor.

The new release is a rendition of the traditional Scottish and Irish ballad "The Parting Glass."
All net proceeds from the track will go to the Aisling Project, an after-school intervention program that works with children and young people growing up in a disadvantaged area of Dublin. The charity was selected by the Estate of Sinéad O'Connor, who recorded her own version of the song in 2002.
"We are absolutely thrilled that boygenius have chosen to give proceeds from the release to Aisling Project," Project Leader Mícheál Clear said in a statement. "It's an absolute privilege to be associated with the stunningly beautiful homage to Sinead O'Connor and we can't possibly thank boygenius enough."
Over the years, Phoebe released holiday covers of "Have Yourself a Merry Little Christmas," "Christmas Song, 7 O'Clock New / Silent Night," "Day After Tomorrow," and "So Much Wine, If we Make It Through December."
The cover comes just days after boygenius' Saturday Night Live performance. The indie supergroup also just received seven nominations at the 2024 Grammys – including Album of the Year for their debut full-length, the record, and Record of the Year for "Not Strong Enough."
Check out more about Phoebe's exclusive SiriusXM series, Saddest Factory Radio, here. In recent episodes of the show, she's welcomed Carly Rae Jepsen, Claud, and Haley Dahl of Sloppy Jane, plus played her favorite music.
---
---
---