Rudolph on Vikings' loss of Bridgewater: 'No one feels bad for us'
The shock has subsided. The reality has taken hold. The Minnesota Vikings have come to grips with the fact Teddy Bridgewater is lost for the season to a severe knee injury in practice on Aug. 30. Now, they must go about the … Continued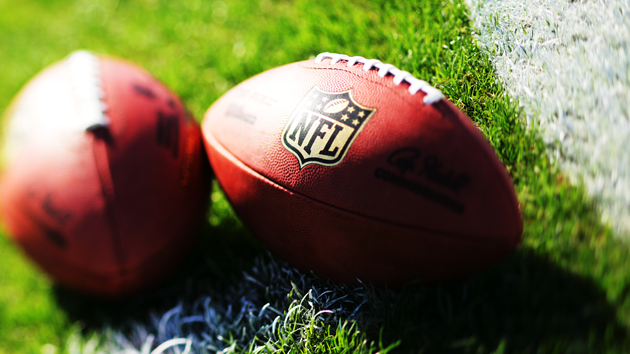 The shock has subsided. The reality has taken hold.
The Minnesota Vikings have come to grips with the fact Teddy Bridgewater is lost for the season to a severe knee injury in practice on Aug. 30. Now, they must go about the business of doing all they can to succeed with his replacement, Shaun Hill.
'We have to move forward'
Philly mayor says NFL Draft brings 'one of the large juggernauts of the economy' to town
Philadelphia Mayor Jim Kenney said the city anticipates a huge economic boost from the 2017 NFL Draft being staged in his city.
And he says it is a continuation of large entities finding Philadelphia an ideal spot to stage major events.
City on the upswing
"Philadelphia's been on the upswing for a number of years now," Kenney told Zig Fracassi and James Lofton on the SiriusXM Blitz. "We did the Pope (visit), which was a huge event, an international event. We had the (Democratic National Convention). We've got 'Made in America' this weekend, with Jay Z and Rihanna.
'Done some nice, large events'
"We've done some really nice, large events and I think this is right up our alley. The iconic backdrop of the Philadelphia Art Museum, the Rocky steps, with the first-round draft picks and the rest of the picks I think will be really fun to see and the NFL, when they first saw the view down the parkway from the Art Museum, I think they were really sold."
Kenney, a lifelong Eagles fan, is well aware of the city's salty reputation when it comes to booing their hometown teams whether playing in Philadelphia or making unpopular choices, such as the selection of quarterback Donovan McNabb as the second overall pick in the 1999 NFL Draft.
'Philly fans will appreciate having Draft'
"I think that's going to be different in April," Kenney said. "With the excitement of the NFL Draft coming here, I think people will really appreciate the fact that the NFL is here. You have to remember, Pete Rozelle was a real genius. This is one of the large juggernauts of the economy in America, and we're just happy they're going to be spending some money here."
---
---