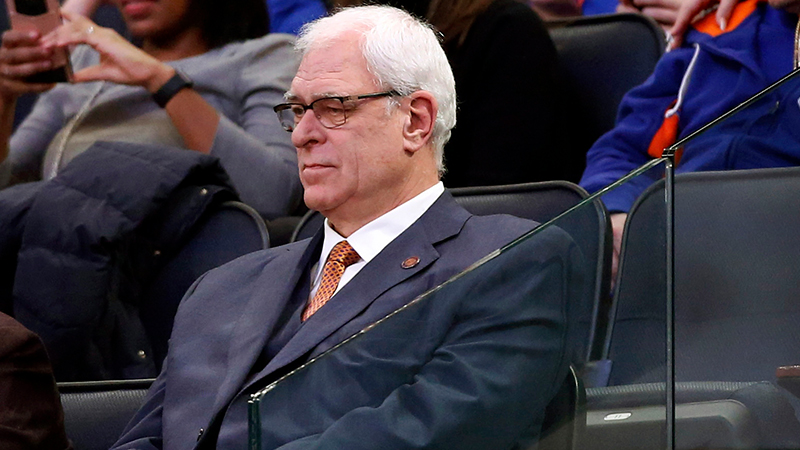 In this Jan. 9, 2017 file photo, New York Knicks president Phil Jackson watches from the stands during the second half of an NBA basketball game against the New Orleans Pelicans at Madison Square Garden in New York. Jackson may be trying to trade Carmelo Anthony because he's given up trying to change him. That seemed to be the conclusion when he broke his Twitter silence with a tweet that was another dig at the star forward.
Depending on who you ask here at SiriusXM, Phil Jackson's disastrous stint in New York is either extremely damaging to his legacy…or a negligible blip on his historic career.
Mad Dog Sports Radio's Adam Schein is a firm believer that Jackson's three years as a Knicks exec has permanently "tarnished his legacy."
Frank Isola and Brian Scalabrine of SiriusXM NBA Radio were a little more reserved in their thoughts.
"I don't think that this is going to tarnish what he did," Scalabrine said. "He was phenomenal as a coach. He's been to so many Finals and he's won so many championships."
---
---