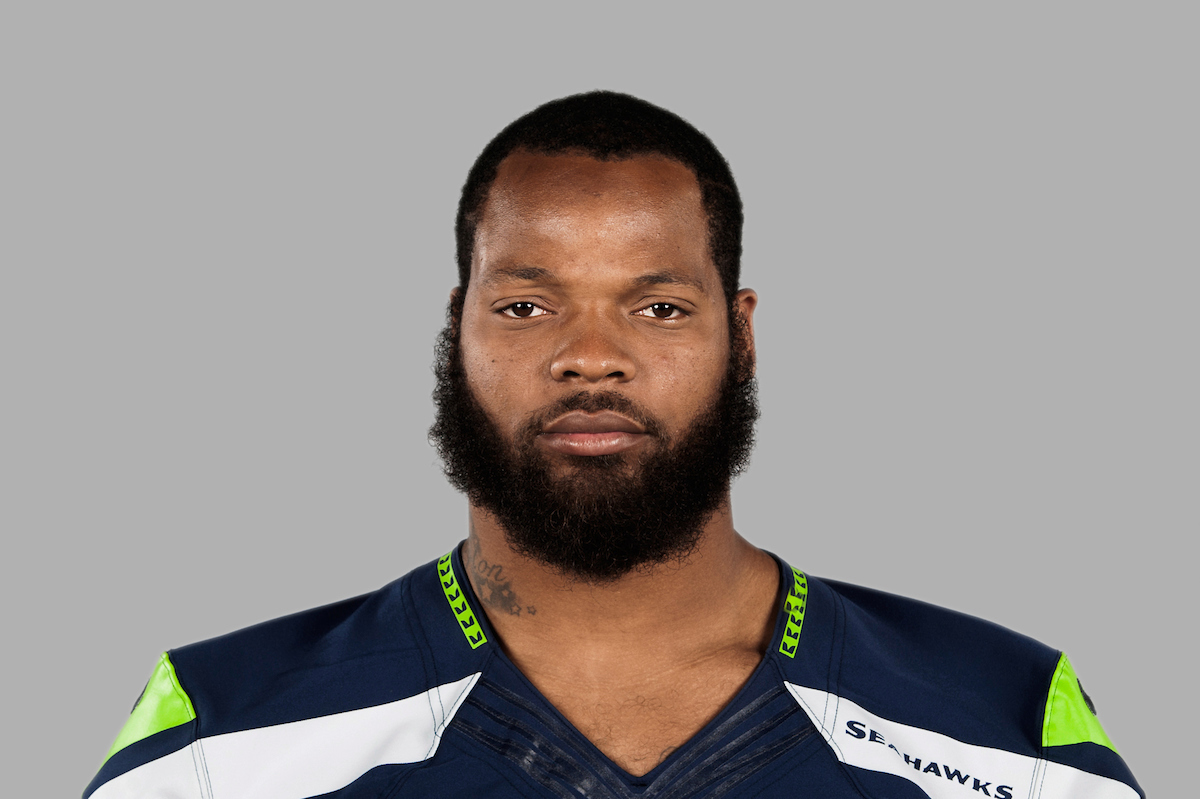 This is a 2017 photo of Michael Bennett of the Seattle Seahawks NFL football team. This image reflects the Seattle Seahawks active roster as of Thursday, June 29, 2017 when this image was taken. (AP Photo)
Pete Carroll is happy that Michael Bennett is able to find a diversion in his job, which is playing defensive end for the Seattle Seahawks.
Carroll, the Seahawks' coach, thinks that will be helpful as Bennett copes with an incident where he was detained by police in Las Vegas last month and accused officers of mistreatment and threatening to kill him.
'Football's good for him right now'
In a social media post, Bennett, who has made himself seen and heard in protesting racial injustice, said he was apprehended for "simply being a black man." He also wrote that he wasn't given "any justification" for being singled out.
"He's been able to find the folks saying football's good for him right now, to turn his focus to ball and his teammates and all of that, which he's done a very good job of," Carroll told Jim Miller and Pat Kirwan on Movin' The Chains. "But this was a traumatic experience that he had and the fact that Michael has taken the opportunity to make a stand and try to help situation of inequalities in and around our country and then this happens to Mike is just an incredible occurrence. So Mike is going to continue to stand for the platform that he has by helping people come to understand and we're going to support him in every way that we can.
'Mike's going to do a great job in representing'
"I can't tell you how important it is for all of us to recognize what's going on and to help our guys help all people be recognized in an equal sense. And Mike's going to do a great job in representing and we're going to help him as much as we can."
---
---