Pat Summitt (1952-2016)
Pat Summitt, legendary basketball coach, died Tuesday at the age of 64. Diagnosed with early-onset dementia, Alzheimer's type in 2011, Summitt's health declined rapidly over the past few days before she succumbed to the disease. Known for her time as the … Continued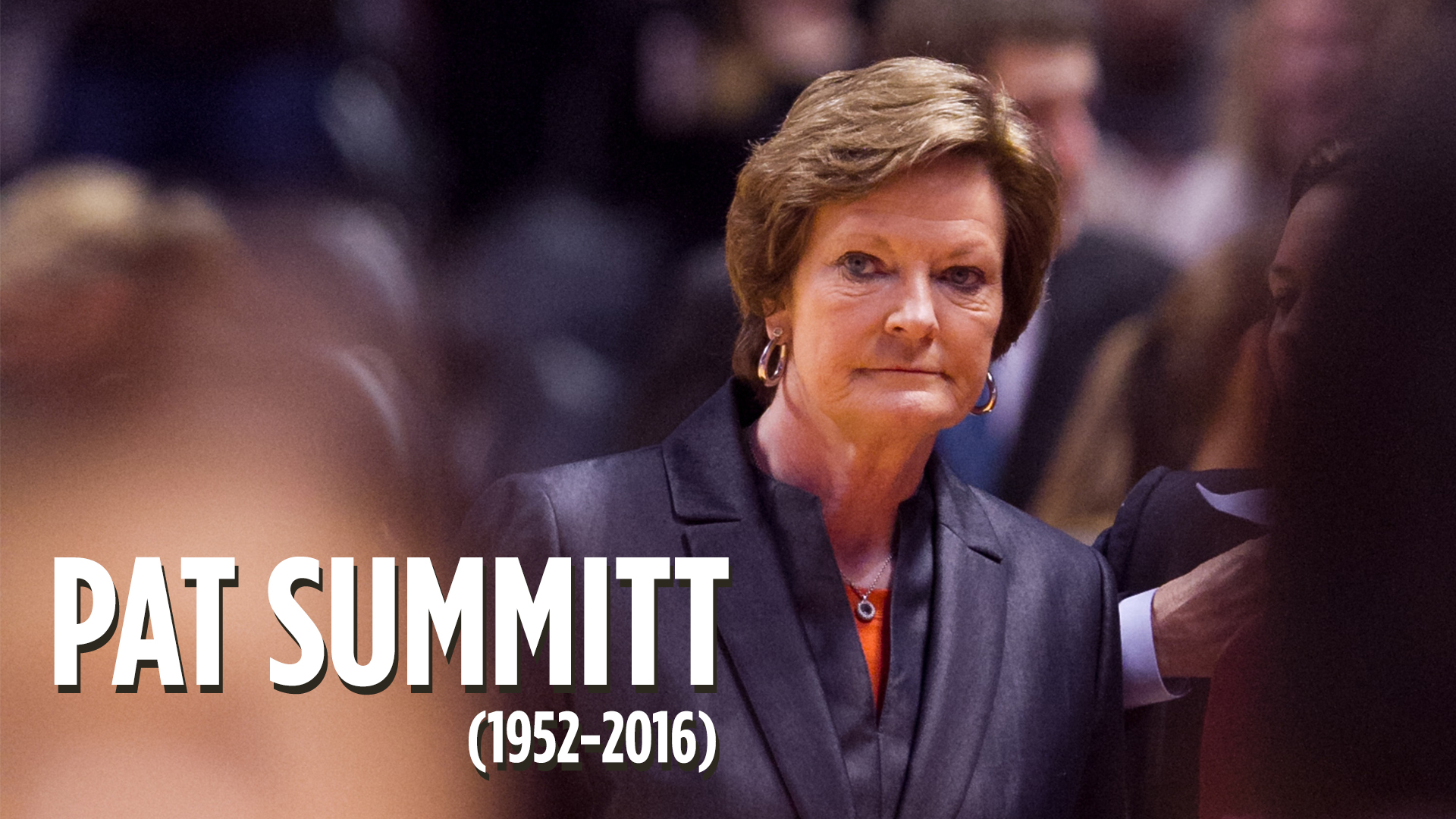 Credit: Tennessee Journalist/Flickr Creative Commons
Pat Summitt, legendary basketball coach, died Tuesday at the age of 64. Diagnosed with early-onset dementia, Alzheimer's type in 2011, Summitt's health declined rapidly over the past few days before she succumbed to the disease.
Known for her time as the head coach of the University of Tennessee women's basketball team, Summitt is the winningest coach in the history of men's and women's Division I basketball. She led the Lady Vols to eight national championships (an NCAA women's record at the time of her retirement) and finished with 1,098 victories at the time of her retirement at the end of the 2011-12 season, coaching the entire season despite her diagnosis. She is the first NCAA coach, and one of just four college coaches ever, to reach the 1,000-win mark. Summitt never had a losing season over her storied 38-year career and was named the Naismith Basketball Coach of the Century in April 2000.
According to reports, nearly 20 former Lady Vols visited Summitt, including current WNBA stars Candace Parker and Tamika Catchings. Other former players expressed their feelings on social media with photos and prayer wishes, while a vast number of fans rallied around the hashtag #PrayforPat.
Mike Krzyzewski, longtime coach of the Duke University men's basketball team and SiriusXM College Sports Nation host, expressed his feelings about Summitt on Monday:
Born Patricia Sue Head in 1952 in Clarksville, Tennessee, Summitt was named the head coach of the Lady Vols in 1974 at just 22 years old. She was co-captain of the silver-medal winning U.S. Olympic team two years later and in 1984 she coached the Olympic team to a gold medal. Summitt was known for her trademark icy glare in response to players not playing to her standard. She was regarded as one of the toughest coaches in college basketball history, though she mellowed out later in her career and admitted she didn't yell at her players as much as she used to.
President Barack Obama awarded Summitt the Presidential Medal of Freedom in April 2012. The Pat Summitt Plaza with a statue was dedicated to her on the Tennessee campus, and the Lady Vols home court at Thompson Boling Arena is called "The Summitt." In November 2011, she and her son Tyler announced the formation of the Pat Summitt Foundation Fund, with proceeds going toward Alzheimer's research.
Photo Credit: Tennessee Journalist/Flickr Creative Commons
---
---
---