Pat Shurmur on Giants' organization: 'I've got to help lead this thing the right way for all these people that have been here'
The thought struck Pat Shurmur Friday as he was speaking during the news conference introducing him as a the new coach of the New York Giants. "I had a chance to meet and see how many people in this building are so passionate about the New York Giants," Shurmur told Jim Miller and Pat Kirwan on Movin' The Chains. "When I was saying a few words (to the media, it was kind of in the back of my mind that I've got to help lead this thing the right way for all these people that have been here."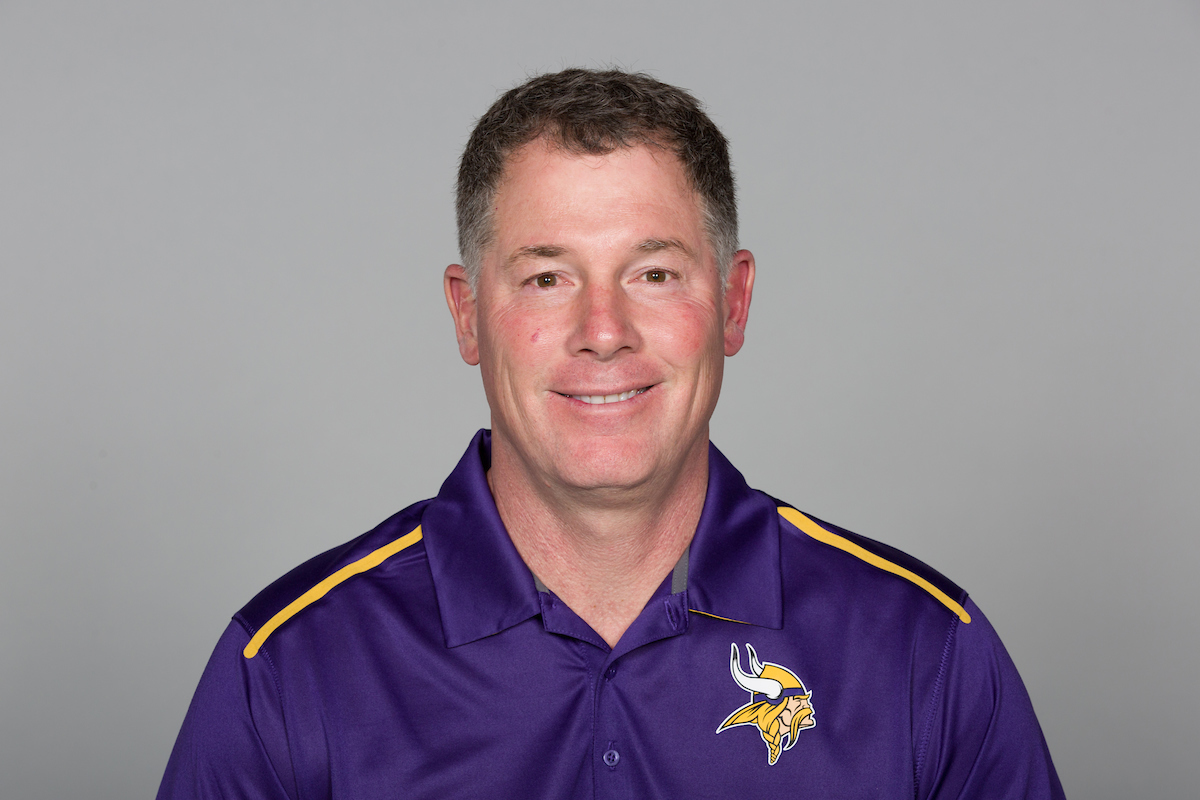 This is a photo of Pat Shurmur of the Minnesota Vikings NFL football team. This image reflects the Minnesota Vikings active roster as of Monday, June 12, 2017. (AP Photo)
The thought struck Pat Shurmur Friday as he was speaking during the news conference introducing him as a the new coach of the New York Giants.
"I had a chance to meet and see how many people in this building are so passionate about the New York Giants," Shurmur told Jim Miller and Pat Kirwan on Movin' The Chains. "When I was saying a few words (to the media, it was kind of in the back of my mind that I've got to help lead this thing the right way for all these people that have been here."
'There was respect there'
The former Minnesota Vikings' offensive coordinator immediately understood the magnitude of the Giants' head-coaching job when he first interviewed for it on Jan. 6 during the Vikings' first-round playoff bye.
"When we started visiting, I certainly knew how iconic the franchise was," said Shurmur, who was the Cleveland Browns' head coach in 2011 and 2012. I was aware of the four Super Bowls. Having been (an assistant coach) with the Eagles and driving up the (Garden State) Parkway once a year to play them, I always looked forward to doing it. There was a respect there.
'I was thrilled when they asked if I wanted to do it'
"And then we started to visit and it just seemed like it was going to be a good match. You never know what they think of you, but when I walked away from the meeting, I told (his wife) Jennifer, 'Wow! I think we really hit it off and I think this could be happening.' And then I was thrilled when they asked if I wanted to do it. I couldn't say, 'Yes' fast enough."
Shurmur is excited about the chance to work with Dave Gettleman, the Giants' new general manager. They had a chance to spend a good amount of time together while in Mobile, Ala., to watch practices before Saturday's Senior Bowl.
'(The offensive line) is something that needs to be addressed'
"I think Dave has a commitment to make sure we're going to get the O-line right," Shurmur said. "Some of that means the guys that are here just play better and develop. Some of it means maybe adding some new guys to the unit. And I think we share the philosophy. We were a great example of that in Minnesota this year. A year ago we struggled with that. This year, we made a commitment to it and we turned around and won 14 games. I'm not saying that's the type of conversion that might happen in the first year here, but it's something that needs to be addressed."
---
---