Pastor Mark Burns: Trump's African-American outreach will be successful
"So many doors within the African American community have opened up for Mr. Trump," Pastor Mark Burns told Breitbart News Daily.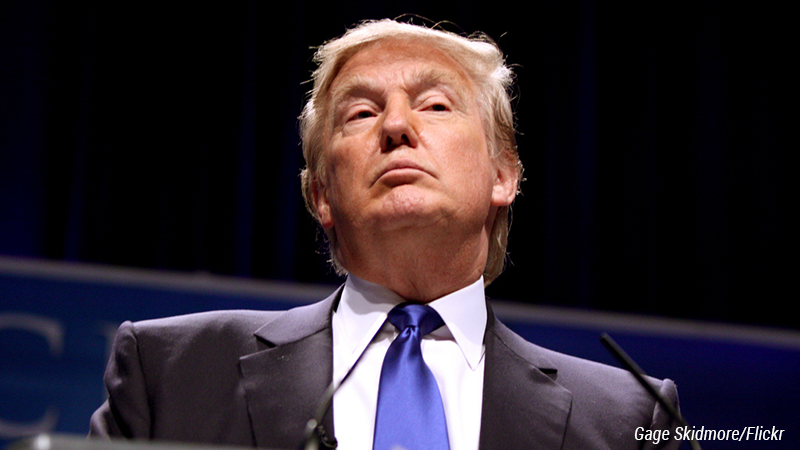 "Donald Trump will be the president of all races."
Pastor Mark Burns made his case for Trump's strategy to appeal to black voters during an interview with Breitbart Washington Bureau Editor Matthew Boyle on Monday.
"So many doors within the African-American community have opened up for Mr. Trump," Burns added, citing Trump's upcoming visit to Detroit on Sept. 3.
The Republican presidential nominee plans to meet with black business owners and faith-based leaders over Labor Day weekend in hopes of attracting a group he's struggled with since the start of his campaign. Trump hopes to further connect with the African-American community by appearing on Bishop Wayne T. Jackson's Christian television program, Miracles Do Happen.
Burns continued, "I've never had anyone to meet Donald Trump and then to come out disliking him and not wanting to vote for him."
"Most Republicans as you said, never go after the African-American community, and Donald Trump understands that this is an opportunity to show that this Republican party under a Donald Trump is not the same as the Republican party of old."
Burns also stressed that Trump understands the need to craft a plan to appeal to all Americans, not just a particular sect of the population.
"We need jobs. Poverty don't know any color. Poverty don't care whether you're black or white or Hispanic-American or African-American or whatever your ethnic group is," he said. "Donald Trump is talking about bringing jobs back to this country and securing our borders."
"ISIS don't care what color you are. But yet, here in America we need to have a special plan for the African American community when there's nothing really special other than we need to eat and have a roof over our head just like every American."
"A man like Donald Trump has an obligation, I think he knows that to help the poor," Burns told Mark Thompson Friday. "So I don't think that's an issue in his life. if you really knew him this would be so, not even the question, because it is sickening to how much money he gives to people and helps people and helps organizations and helps charities and I mean real people."
When pressed, Burns admitted that Trump has not contributed any money to his ministry or his church.
Breitbart News Daily airs weekdays at 6 a.m. ET on SiriusXM Patriot (Ch. 125)
"Make It Plain" hosted by Mark Thompson airs weekdays at 6 p.m. ET on SiriusXM Progress (Ch. 127) 
For a free 30-day trial, check out siriusxm.com/freetrial/blog. 
---
---
---