Party with Willie Nelson on NYE & relive his 2017 highlights!
2017 was a banner year for Willie Nelson who headlined & hosted music festivals and released 2 new albums! The 84-year-old music icon kicks off 2018 on his exclusive SiriusXM channel, Willie's Roadhouse (Ch. 59).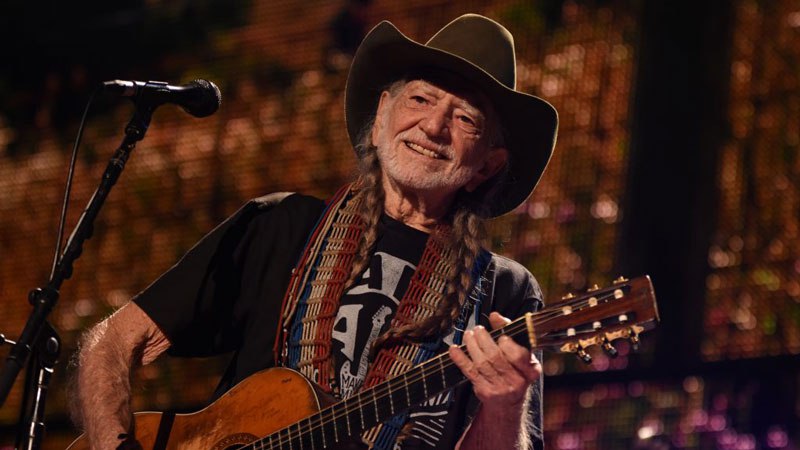 It was another banner year for Willie Nelson, from headlining and hosting music festivals to releasing two new albums!
And now, the 84-year-old American music icon is set to kick off a busy 2018 on his exclusive SiriusXM channel, Willie's Roadhouse (Ch. 59).
For the seventh year in a row, Willie Nelson & Family will ring in the New Year (and his sister Bobbie's birthday) live on air from Austin, Texas, hitting the stage with Whiskey River at the stroke of midnight CST (Texas time!).
Much like any religious or astrological calendar, there are certain recurring events and dates of significance on Willie's annual calendar. So in case you missed any of them, here are some of the 2017 highlights:
Luck Reunion
For the sixth year in a row, Willie hosted a one-day festival for 2,000 lucky fans at his private ranch in the Old West town of Luck, Texas (just outside of Austin) on March 30, featuring more than 40 performers on multiple stages, capped off by a set from Willie & Family.
---
God's Problem Child
On the eve of his 84th birthday, Willie sang that he woke up "Still Not Dead" again off of his album "God's Problem Child," released on April 28. Willie and album producer Buddy Cannon sat down for an exclusive subscriber event in the SiriusXM Music City Theatre in Nashville.
---
4th of July Picnic
The history of Willie's 4th of July Picnic stretches back to the early '70s, but in recent years he has headlined an all-day festival at the Austin 360 Amphitheater. And in 2017 the annual party did not disappoint! Willie's Roadhouse broadcast sets from Willie, Sheryl Crow, Margo Price, Steve Earle, Turnpike Troubadours and more.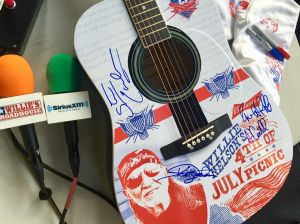 ---
Outlaw Music Festival
Presented by SiriusXM, Willie's Outlaw Music Festival expanded from one date in 2016 to 10 shows in 2017, with Willie headlining bills featuring heavy hitters like Bob Dylan and Van Morrison, along with Sheryl Crow, Margo Price and his son Lukas Nelson & Promise of the Real.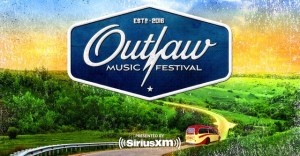 ---
Farm Aid
The 32nd annual Farm Aid concert to benefit America's family farmers was held Sept.16 in Burgettstown, Pennsylvania, just outside Pittsburgh. In addition to board members Willie, Neil Young, John Mellencamp and David Matthews, the festival featured first-timers the Avett Brothers and Blackberry Smoke, along with Jack Johnson, Nathaniel Rateliff and more!
---
Willie and the Boys
For the second installment of his Willie's Stash archive series, Willie Nelson and the Boys – featuring sons Lukas and Micah – was released on Oct. 20, and the threesome hosted an Album Release Special with daughter Paula Nelson, a host on both Willie's Roadhouse and Outlaw Country channels.
Move It On Over (Episode Four) by Willie Nelson and The Boys on VEVO.
---
Don't forget to tune in New Year's Eve and party with Willie Nelson LIVE from Austin, Texas at 1 am ET (12 am CT) at Willie's Roadhouse (Ch. 59).
---
---
---