DeMeco Ryans looking to play for a team that 'really has a shot'
Free agent LB DeMeco Ryans DeMeco Ryans is being very choosy. Even with the NFL regular season fast approaching, the free-agent linebacker says he isn't looking to sign with just any team. He has some specific requirements that would seem … Continued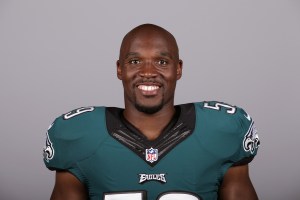 Free agent LB DeMeco Ryans
DeMeco Ryans is being very choosy.
Even with the NFL regular season fast approaching, the free-agent linebacker says he isn't looking to sign with just any team. He has some specific requirements that would seem to considerably narrow his possibilities.
Wants to add 'veteran leadership'
"At the end of the day, I would definitely like to play for a team that's a contender, a team that really has a shot, a team that has good leadership at the top, good quarterback, there's a good nucleus and it's a team I can just come in and add some veteran leadership to," Ryans told Tom Pelissero and Brady Quinn on the SiriusXM Blitz.
Ryans isn't particular about the defensive scheme in which he would play. He has been in a 4-3 and a 3-4, and "excelled at both."
No interest until there's an offer
He says he has heard from a couple of teams, but understands that talk is cheap.
"To me, there's no interest until there's an actual contract offer or something on the table," Ryans said. "I haven't had that yet."
Panthers' Ealy looks to build on historic Super Bowl performance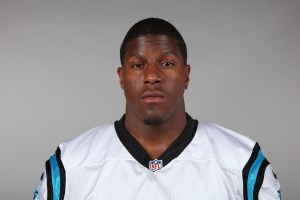 Panthers DE Kony Ealy
The performance deserves more than a footnote, because Carolina Panthers defensive end Kony Ealy did make history as the only Super Bowl player to register multiple sacks and an interception in the game.
He could very well have become only the second member of the losing team to be named the game's MVP, thanks to his three sacks, an interception and a forced fumble late in the Panthers' crushing loss to the Denver Broncos in Super Bowl 50.
'Credit to my coaches'
Instead, he gets to reflect on it, as he did with Gil Brandt and Alex Marvez recently at Panthers training camp in Spartanburg, S.C.
"I gave a lot of credit to my coaches, just the preparation we put in that week," Ealy said. "And then everybody else playing and being responsible for where they were supposed to be and allow me to make a play. Because, obviously, I did what I was supposed to do and the way I was coached up on that week. It's more so the team effort. I'm glad I was in the right positions to be able make that play, but just doing your job, being a pro."
It was, as Ealy explained, a continuation of the way he prepared for his second NFL season in 2015.
Focusing on 'the mental'
"Just more so the mental," he said of his offseason focus last year. "I knew I had the physical traits, but really trying to figure out how to get to the ball without just relying on talent. It goes a long way. You've got 12-year vets and they're 12-year vets for a reason. They figured it out, they know how to get to the ball. Just getting that mental part of my game up."
---
---